Have you got some favorite Android games that you would love to play on your PC or Mac? Then read on to find out how to do just that using a simple and free Android emulator called Nox Player.
How to Download Nox Player:
Download Nox Player

onto your PC or Mac

Find the download and double-click to install it

Click Agree to the terms and conditions and then click the Install button

Now pick either Online installation (quick) or offline installation (takes quite a bit longer)

Wait; when the installation is done, Nox Player is ready for you to use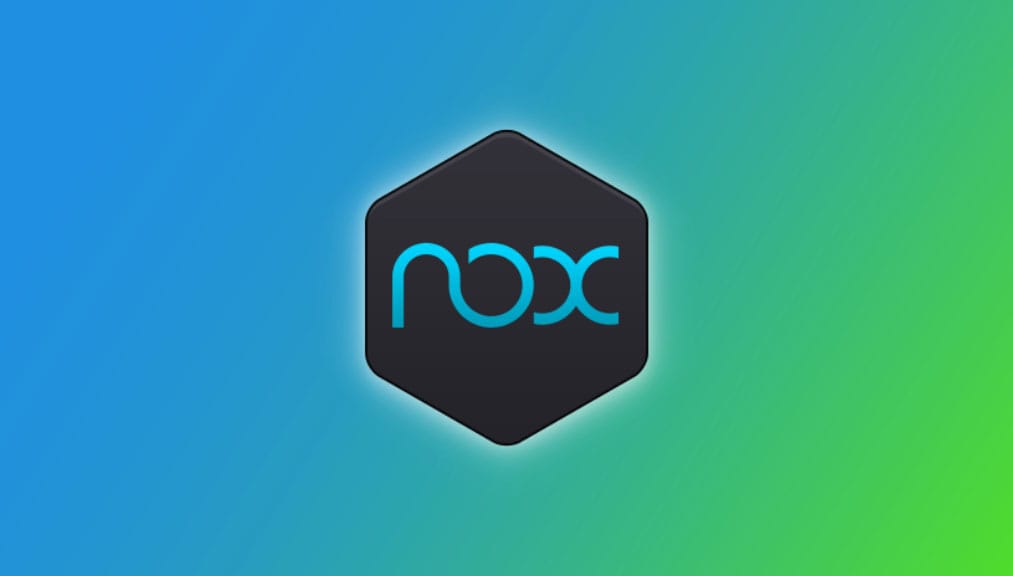 How to Use Nox Player
Launch Nox Player on your desktop and leave it to set up – this can take a few minutes

When the Nox home screen appears, some icons are already there – click on the Google Play Store icon

Sign in using your Google account or set a new one up

Finish setting up by following the on-screen instructions or just go straight to the Nox home screen to start

downloading apps and games

The right side of the screen now shows some new options, such as downloading APK files, transferring files, and so on
Nox Player Features
Nox Player offers users the following features:
Fast, smooth gameplay –

speed is a priority here, and to help with smoothness, you can even customize some of the performance settings, right down to choosing the RAM and CPUs to use

Compatible with External Controllers –

something Android devices don't do, Nox Player is compatible with a variety of external game controllers

Device Emulation –

emulates your Android device, including IMEI and phone numbers, device model, and so on

Root Access –

with SuperUser, Nox is rooted from the word go so you can easily access all your desktop files
Frequently Asked Questions
These are the answers to the most frequently asked questions about Nox Player:
What is Nox Player?
Nox is one of the easiest and most powerful Android emulators available today. It is completely free, and it allows you to use your desktop resources, such as screen, RAM, processors, and so on, to enjoy your favorite Android games on your PC or Mac.
Is it Safe?
Yes, it is 100% safe. Nox Player has passed testing on the biggest and strongest antivirus platforms and is deemed to be perfectly safe to use.
Is it Free?
Yes, it is free to download and use. However, if you choose to play premium or paid games, you will still have to buy them.
What's The Difference Between Nox Player and BlueStacks?
Both emulators are much the same, but Nox does edge ahead of BlueStacks:
While BlueStacks is the largest Android emulator, the last update has considerably hampered its speed and performance. Nox is much faster and is the best choice for game playing.

You can root both emulators, but Nox is easier.

Nox is a light emulator, which means it doesn't use so many resources and is far more stable in terms of performance.
How Do I Add my Game Controller to Nox Player?
Connect your controller to your PC or Mac with the right cable

When the connection has successfully been made, the Controller icon appears at the top of the Nox Player screen.

Tap on that icon and the Settings open

Change what you want to change and save it.

Your game controller is now ready for use.
How Do I Fix Error 1020/1008 – Virtual Machine Failed to Start
Turn your desktop off and then on again

Disable your antivirus and firewall temporarily

Right-click on the Nox icon and click on Open File Locations

Click Nox, and you will see the Nox file folder

Click the folder named noxvm and right-click on the NOXVM file

Choose Run as Administrator

The error should now be gone
What About Error 1005 – Outdated Graphics Card?
Open Multiplayer and choose Rendering Mode

Choose either DX or Open GL

Reboot Nox and try again

If you still get the error, see if your graphics card drivers need updating. If that doesn't fix it, your card is not compatible with Nox Player and needs replacing
And Error 1006 – Nox Needs to Reboot?
You get this error when you are running an out of date version of Nox Player. Go to the official Nox Player website and download the most up to date version. If you already have that, follow the above steps to change rendering mode, and you should find the error disappears.
Nox Player has taken over from BlueStacks as the most popular Android emulator. It is fast, light, and stable and offers great performance, so try it today and enjoy your favorite Android games on your desktop computer.