In recent times we have seen a significant increase in the number of third-party app stores being launched and, while many of them have been for iOS users, as alternatives to Cydia, we are now starting to see some excellent Android alternatives too. One of the latest is called HappyMod, and it offers users thousands of modified apps and games, all with extra features and in-game or in-app bonuses and features for free download.
If you want access to third-party apps without having to root your Android device, then read on to find out all about HappyMod.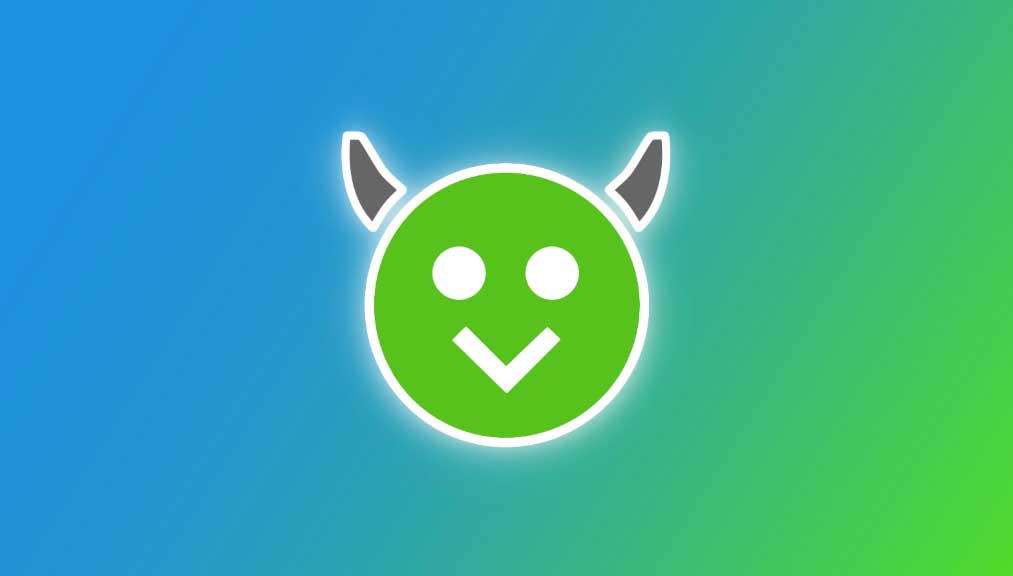 HappyMod Android Features:
HappyMod is one of the most comprehensive and feature-packed apps of its kind, offering
Modded Apps – HappyMod is the largest store of its kind, offering thousands of modified and cracked apps, and lots of premium apps too, all free
Old App Versions –

if you are using an older device, an older Android version or you just prefer older versions of

games

, there is plenty of choices here

Trending Apps – HappyMod offers a huge choice of premium and modified versions of trending apps and games, such as PuBG, Tetris, Subway Surfers, and much more
User-friendly Interface

– a simple, easy to use UI, HappyMod isn't so different from the official app store in looks and feel and offers a similar user experience too

Mod Parameters

– every app is provided with parameters, so you know exactly what mods each app has
Also Read: Does MOD APK Files contain Virus, Adware, or Malware?
How to Download HappyMod on Android:
It isn't hard to download HappyMod onto your Android device, but you will need to download and install the HappyMod APK file on your Android. Here's how you do that:
Download the

HappyMod

APK from the official source straight to your device

Before you do anything with the file, open your Settings app

Tap on Security, find the Unknown Sources option, and enable it.

Now open your downloads folder and tap on the APK file you downloaded

Follow any on-screen directions and wait for HappyMod to install; when you see the app icon on your home screen, it's done

Now you can take your pick of thousands of modified, tweaked, and cracked apps or games
Also Read: What is a Modded APK? Is it Legal To Download Mod APK?
How Does HappyMod Work?
In some ways, HappyMod isn't so different from the official Android app store. It offers thousands of apps and games, and it's easy to navigate and find apps. That's where the similarity ends, though. Every app or game in HappyMod has been modified in some way or cracked, providing all in-app purchases and features for free. You can even get premium apps or game subscriptions for free. There are loads of stock apps that have been modified, but there's a lot more too:
Unofficial Games –

Take a popular game such as Clash of Clans. When you play the official app store game, you would have to earn elixir and coins to progress; download it from HappyMod, and you get as much elixir and unlimited coins as you want. The same applies to all cracked apps and games that are in HappyMod. Everything that you would have to earn or purchase is there, right from the start, and free of charge.

Familiar User Interface –

the app store's UI is similar to the Play Store and is easy to navigate. There are app and game categories; all you have to do is pick one and find the app or game you want to download. There's an Apps section, Games, and New, where all the latest apps and games added to the store can be found. And, if you want to, you can run HappyMod at the same time as the official store, getting the best of everything.

Mod Changelogs –

every app or game has a changelog, telling you exactly what mods have been made. This is useful because there may be several versions of an app, each with different modifications; all you do is choose the one you want and download it.
Disclaimer
Given that HappyMod only offers modified and cracked content, you should be aware that it is classed as a pirated store; as such, it is not a legal app. We neither condone nor encourage piracy in any way and request that you use HappyMod just to test apps before supporting the official developer.
Updating HappyMod
Every app, be it official or otherwise, requires an update at some time. That update could be fixing bugs, improving performance, improving the user experience, or even adding Security. Whenever an app or game has an update, the developers will tell you via a notification; all you do is follow the notification instructions to apply the update.
HappyMod itself may also get an update but, unlike the official app store, you do not need to install this update, unless it is a security issue or bug fix. If the update is just bringing a newer version of the store, you can choose not to update it. Not everyone is on the latest device or Android version, and sometimes, newer just doesn't cut it. However, it is worth noting that, if you opt not to apply the update, you may be missing out on security updates; the developers will not be responsible for any issues on your device as a result of you not updating.
HappyMod is one of the most comprehensive third-party Android app stores and is fast growing in popularity. Don't miss out; try HappyMod today and compare it to the official Play Store. It could be that you choose to stay with the unofficial one or use both. The choice is yours, but it won't cost you a single penny to try it.