OGYoutube APK 13.6 is here with the latest update and features. Users can now watch high-quality Youtube videos without wasting time on Ads. Along with the basic watching feature, with OGYoutube 13.6 APK, users can now download videos as well as songs using the app. Features like PIP mode, MP3 downloader, and powerful AdBlock make this Youtube mod much better than others.
YouTube is the most popular platform for watching videos of various categories. There are many content creators on YouTube, which makes Youtube such a big and major platform. However, talking about the features of the YouTube Android app is limited. The official Youtube app has a nice UI and all, but it doesn't let you download videos on your device. Moreover, it doesn't support background music playing and PIP. Some of the essential features that are required on YouTube have not been added by the official developers. However, there is a mod application that gives you more flexibility and control.
Basically, Mod applications are alternatives to the official application with lots of additional features and better functionality. Developed by Third-party individual developers, OGYoutube has multiple useful additional features that you won't get on traditional Youtube applications. OGYouTube 13.6 APK is the only stable mod for Youtube with fully functioning features like PIP, 4k download, etc.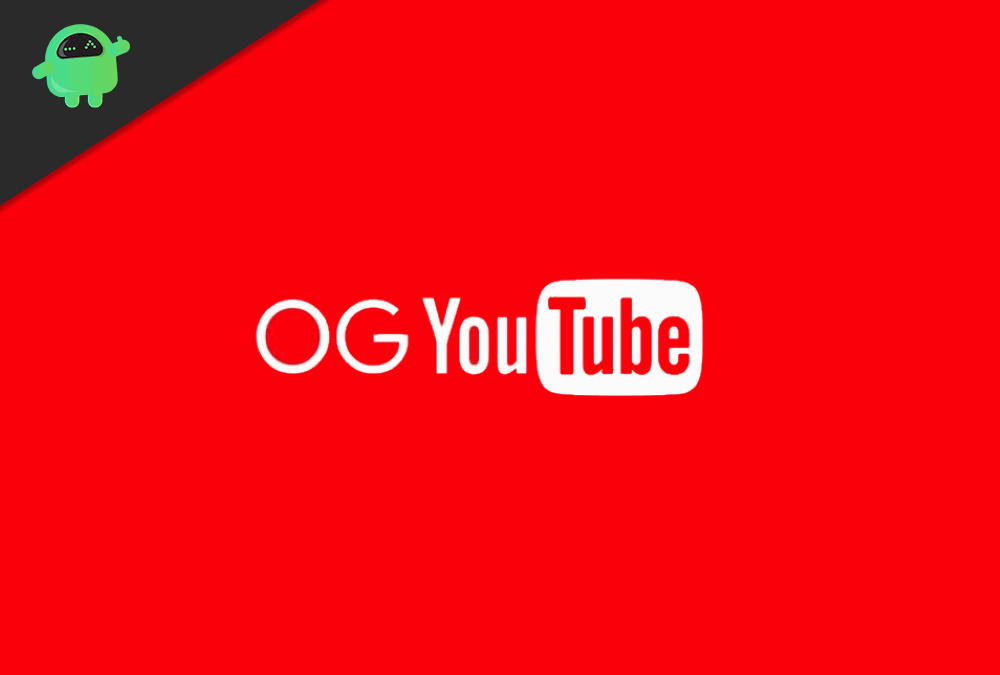 OGYouTube 13.6 APK Features
Download any Video of any quality: Using OGYouTube 13.6 APK, you can browse through youtube and can download any video in quality from 144 pixels resolution to 4k resolution videos. This feature is very convenient as it gives you the freedom to browse, stream youtube, and download at the same time. Moreover, unlike the official app, the download videos are saved in your phone gallery, which you can access anytime with a file manager or any video application.
Convert Youtube into Mp3: OGYouTube has an integrated converter that can convert the video into Mp3 online. You will get to download the Mp3 file in different quality from high to low. Therefore it is a very useful feature when you have to download songs from youtube.
Background Playback: You cant play the audio of the video in the background when you minimize the official YouTube app. However, OGYouTube lets you play the audio in the background when you minimize the app; the audio stills play in the background.
Picture in Picture Mode: Official Youtube app doesn't let you multitask while watching the video, you can only minimize the video, but you can move from one app to another while still watching the video. However, OGYouTube 13.6 APK supports pictures in picture mode. The video is played in a small box-shaped overlay. While the videos still play in the background, you can do other tasks on different apps.
No Ads: Ads are the most annoying part of youtube videos, and the official shows plenty of ads while watching a youtube video. However, OGYouTube has an adblocking tool pre-installed. It blocks all the ads on youtube so you can watch videos ads-free.
Download OGYouTube 13.6 APK – Latest Free Version 2023
OGYoutube is a great mod by the OGYoutube developer team. With the latest features like PIP mode and download mode, users can make the most out of youtube. But OGYoutube APK is not available to download from Playstore. So you can download OGYoutube 13.6 APK from here without a survey link.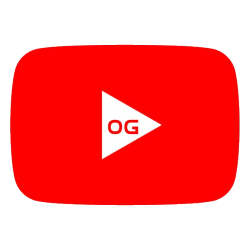 App name: OGYoutube APK
Version: 13.6
Last updated: 1 April 2023
Developer: OGMods
Note: In order to Run OGYoutube APK, you also need to install the MicroG package along with it. It is a helper package which helps to run OGyotube efficiently. You can download it down below:
Please make sure to install the MicroG app before you install the OGYoutube application. Without MicroG, you will not be able to use OGYoutube facilities properly!
Old OGYoutube APK Version
| | |
| --- | --- |
| Version | Downloads |
| OGYoutube 12.43 APK | Removed |
| OGYoutube 4.2 APK | Removed |