Rooting, commonly viewed as an exploit on Android, has been addressed by Google by introducing the SafetyNet security measure. Android devices must successfully pass the SafetyNet test to work optimally with certain apps or services, particularly banking apps, online payment apps, and games. Knowing how to pass SafetyNet successfully is important if you've recently rooted your Pixel 7A.
Google released the Pixel 7A with Android 13 pre-installed in Google I/O 2023 event. It's no secret that many Android enthusiasts are keen on unlocking the bootloader, flashing custom firmware, rooting, and installing custom modules. However, these aren't the only hurdles to overcome. Another challenge is ensuring the SafetyNet feature is validated after enabling root access. If not, some apps may not function as expected on your rooted device.
As we've pointed out, certain banking, payment apps, and games like Pokemon Go may not work without SafetyNet validation on your rooted device. While not everyone is into gaming, banking and online payment apps are used by millions daily. To help you navigate this, we've provided easy-to-follow steps to pass the SafetyNet security feature on your rooted Pixel 7A successfully.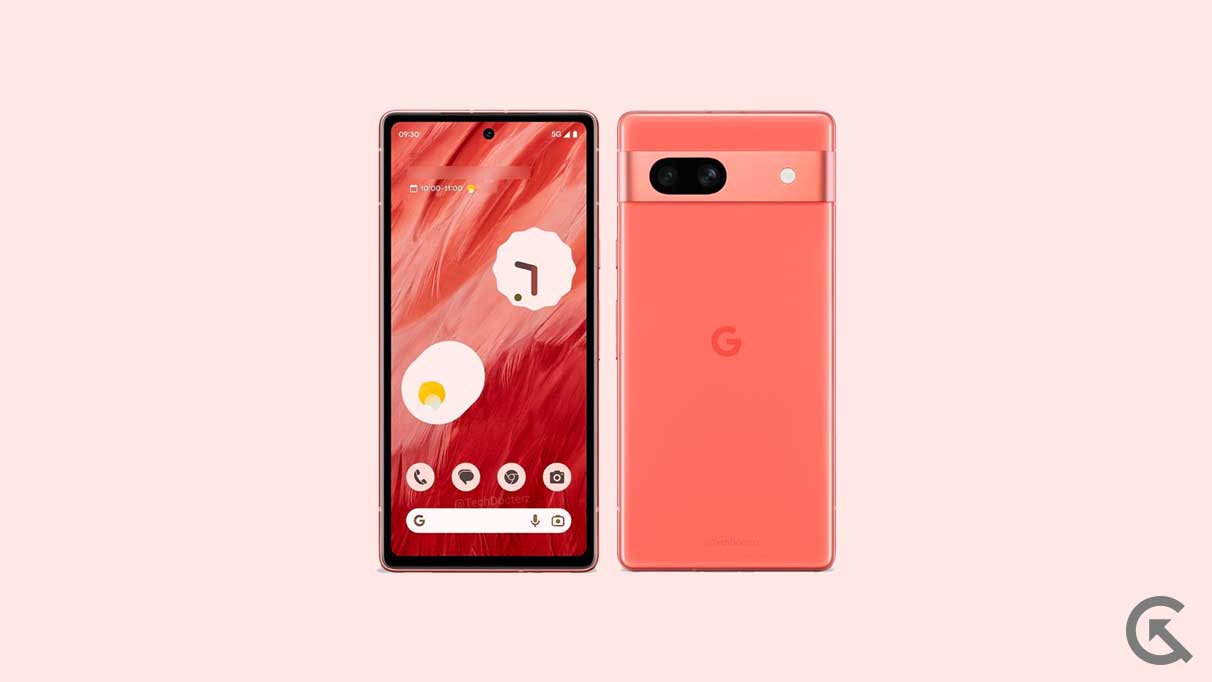 How to Pass SafetyNet in Rooted Pixel 7A
After rooting your device via Magisk, when you try checking the root status, it may show you failed status for SafetyNet. So, without wasting any more time, let's get into it.
Disclaimer: GetDroidTips won't be held responsible for any damage/error that may occur on your device while/after following this guide. You should know what you're doing. Proceed at your own risk.
1. Enable Root Access on Google Pixel 7A
First, following this guide, you'll have to unlock the bootloader and enable root access on your Google Pixel 7A using Magisk. As you read this article, we assume you've already rooted your Pixel 7A. Once rooted, you'll have to follow the next method.
2. Flash Universal SafetyNet on Pixel 7A
Now, you'll have to flash the latest version of the USNF (Universal SafetyNet Fix) module via Magisk. To do so:
First, download the USNF (Universal SafetyNet) module and copy it to your device's internal storage using the link below. [It's a paid module and going through the early stage of development (Beta)].
Now, install the Magisk app on your Pixel 7A device. [Canary build is recommended]
Then launch the Magisk app and go to the Modules section > Tap on Install from storage.
Navigate to the SafetyNet fix module and select it > The flashing process will begin.
It may take a couple of seconds to complete.
Once done, select Reboot from the bottom right corner of the Magisk app on your Pixel 7A device to activate the installed module.
3. Configure DenyList (Magisk Hide)
'Magisk Hide' is now named 'DenyList' in Magisk. Suppose you don't know what Magisk Hide is. In that case, it's a powerful feature that comes within Magisk and allows you to temporarily hide root status from several installed apps on your device immediately. Now, you'll have to enable it and then configure it too.
Launch the Magisk app on your rooted Pixel 7A device > Tap the Settings icon at the top right corner.
Now, enable both the Zygisk and Enforce DenyList toggle individually.
Then go to the Configure DenyList section and enable the toggle next to the app for which you want to hide the root.
Note: Not only do the banking apps need to be enabled for DenyList but also recommended for other online payment apps such as Google Pay apart from core services like Google Play Services, etc.
4. Hide the Magisk app
Some security-centric apps or services not only check for the SafetyNet flag but also check whether the Magisk app is installed on your device or not. So, you'll need to hide the Magisk app with a different package name by following the steps below:
Launch the Magisk app on your device > Tap on the gear icon (Settings) at the top right corner.
Now, go to the Hide the Magisk app option > It'll do the job for you.
5. Clear Data of the Google Play Services
You'll have to clear your device's Google Play Services app data to remove the glitch.
Head to the device Settings menu > Tap on Apps > Tap on See All Apps.
Go to the Google Play Service app > Head over to the Storage & Cache option.
Tap on Manage Space > Tap on Clear All Data > If prompted, select OK to confirm it.
Once done, tap on Clear Storage and select OK to confirm the task.
Make sure to Clear Cache, too, and reboot the device to apply changes.
6. Verify SafetyNet Status
Make sure to connect the rooted Pixel 7A device to the internet.
Launch the Magisk app > Tap on the Check SafetyNet button.
For the first attempt, it'll ask you to download proprietary code > Tap on OK to confirm.
The SafetyNet verification test will start automatically > Wait for a few seconds.
Finally, you'll get a SUCCESS message on the screen. It'll check a tickmark next to the basicIntegrity and ctsProfile option. Whereas the evalType will showcase as BASIC.
Enjoy!
That's it, guys. We assume this guide was helpful to you. For further queries, you can comment below.