In this tutorial, we will be listing the instructions to hide root on your device using Magisk. Rooting opens the door to a plethora of customization options. By getting administrative privileges, you could modify and tweak the device's OS as per your requirement. Installing various Magisk Modules, Xposed Framework, theming your device via Substratum, these are just some of the major benefits of having a rooted device.
Up a few years back, SuperSu was the go-to tool for rooting. However, the biggest issue with that was the fact that it made changes to the system partition and hence it tripped the Safety Net mechanism introduced by Google. As a result, may apps that were based on it were no longer functional. More noticeable were the apps like Pokemon Go, Google Pay and other banking apps that just refused to work in rooted devices.
Then came Magisk, and everything changed for good. This application is very much capable of modifying or altering your device software without even making any changes to the /system partition. In other words, all these changes were done systemless. As a result, the Safety net won't be tripped and you could easily run all the above-mentioned apps on your rooted device, albeit with the help of a pretty important feature of Magisk.
And today, we will be sharing just that. We will be listing the steps through which you could hide root from any apps of your choice. As a result, these apps will then function normally, without recognizing that your device is rooted. So without further ado, let's begin with the instructions.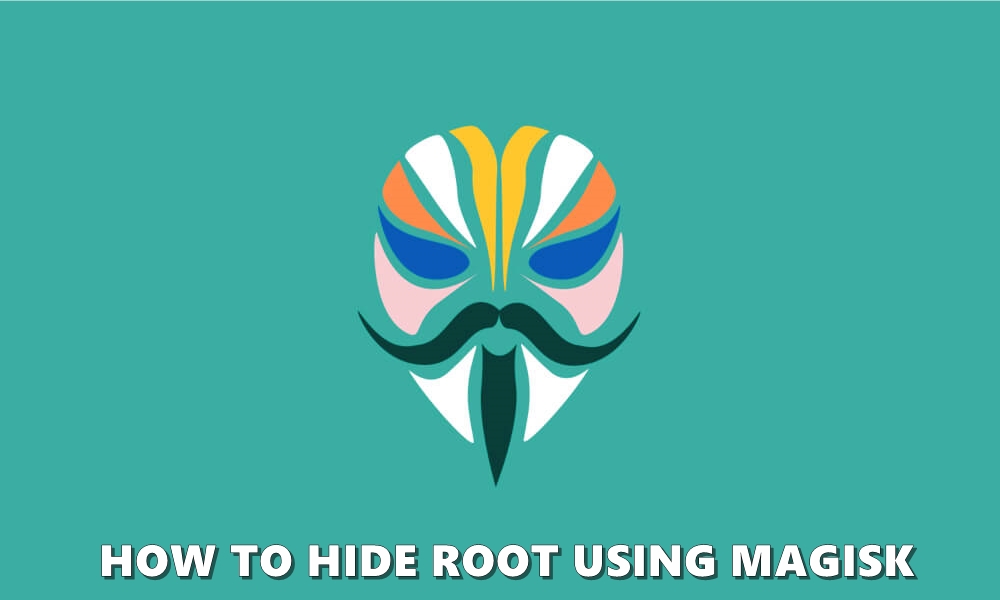 How to Hide Root Using Magisk
First of all, launch the Magisk Manager app on your rooted Android device.
Tap on the hamburger menu and select Magisk Hide.
Next, check-mark all the apps from which you need to hide root.

Next to some of the apps, you might notice a downward arrow. This will expand the list and show all the associated processes of that app. This gives you more granular control. However, if you aren't sure, then its better to keep all the processes tickmark to completely hide root via Magisk.
That's it. You could now simply close Magisk. Try out the app from which you have hidden root and it should now work without any issues.
Randomize the Magisk Manager's Package Name
Nowadays, some apps just check your device for the Magisk app. It doesn't matter whether you have hidden root from it or not. If it finds Magisks installed on your device, it won't function in the first instance. Well, apps are really getting smart in this aspect. But still, there's a pretty nifty workaround for that as well.
Every app comes with a unique package name beginning with the 'com' keyword. And the same goes for Magisk. So apps simply look for this unique identifier of the Magisk Manager app. The trick we will be mentioning here randomizes this unique address for the Magisk app. Hence the apps won't recognize that Magisk is installed on your device. Here is how it could be done:
Open the Magisk Manager app on your device.
Tap on the hamburger menu and select Settings from the list.

Under the General section, tap on Hide Magisk Manager. It will take a few seconds for the process to finish. Once it does, close the app and reopen it. You will now see the app with a new package name. As a result, all the preinstalled apps on your device will no longer be able to recognize the Magisk app.
With that, we conclude this guide on how to hide root from your device using Magisk. If simply hiding the root doesn't do the job for you, make sure to randomize the package name as well. On that note, if you are facing any trouble, do drop in your queries in the comments section below.