Phillips Smart TVs have a fair market share in the audience right now, and most users prefer Philips TVs or other TVs simply because of the brand value it provides. Philips has been there for decades, making all kinds of TVs over Time, and now with smart TVs, they are making a name for themselves.
But some recent Philips smart TV users have reported issues with Bluetooth pairing. For some reason, these users cannot pair their TV with the Bluetooth device of their choice, thereby limiting the TV's functionalities. If you are one of these users, this article will help you out. Here, we have included all the solutions one can try to resolve the problem. So without any further ado, let's get into it.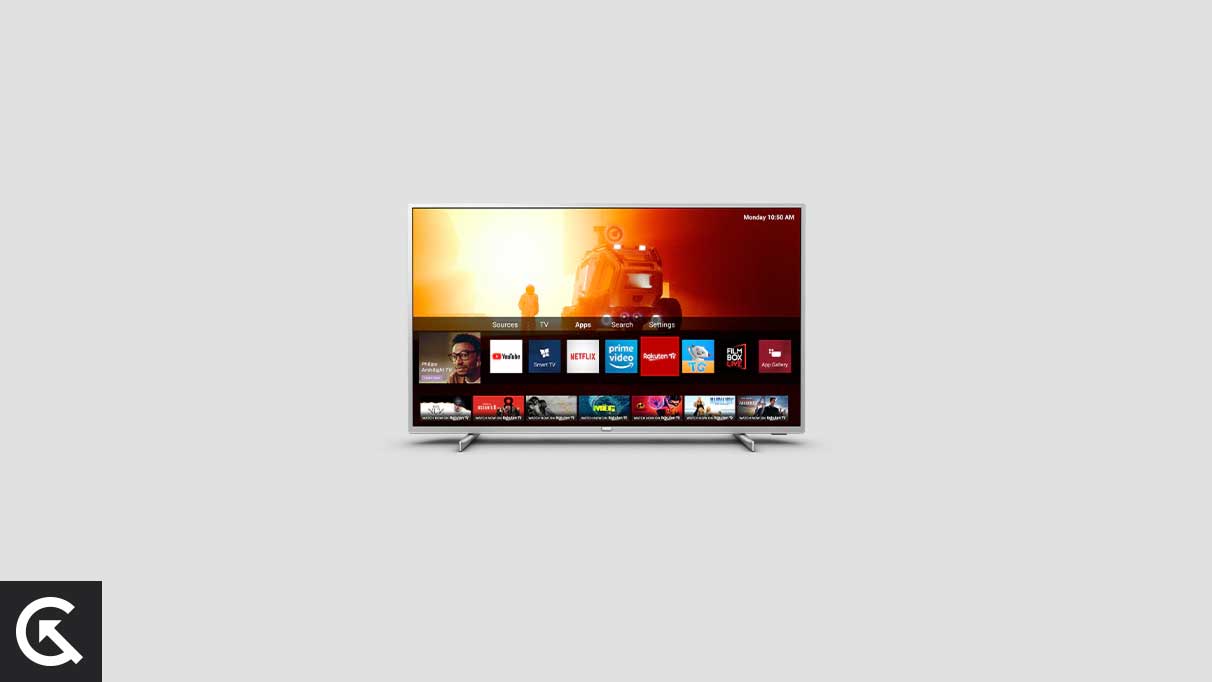 How do you fix Philips Smart TV Bluetooth Not Working or Pairing?
It would be best if you tried all the solutions mentioned here, one after the other, until you find the one that works for you.
Repair your device:
If you have previously connected your Bluetooth device to your Phillips TV and cannot connect it to your PC, you need to repair the two devices. To do that, first, you need to remove your Phillips from the list of Bluetooth devices on your smartphone or whichever device you are trying to connect to. And then, you need to remove the device from your TV's Bluetooth list as well.
Once you are done with that, try pairing up both devices again. If it does not work, try the next solution.
Reboot TV:
As simple as it may sound, sometimes all you need to do to clear out all the bugs on your device is restart. So if the Bluetooth issue on your TV shows up due to a bug, a restart should fix it.
Press the power button on your TV and completely turn it off.
After that, remove the power plug of the TV from the source.
Now, wait a couple of minutes and then reestablish the connection.
Then turn on your TV and try forming the Bluetooth connection again.
If this does not solve your problem, try the next solution.
Reboot the Bluetooth device:
Similar to what you did with your TV, you should also restart the device you are trying to connect to your Philips smart TV. Irrespective of your device, there will be an option to turn it off. So power off your device and then turn it on again. After that, try connecting the device to the TV via Bluetooth again.
If it still does not work, try the next solution.
Factory reset TV:
Many users previously reported that most connection problems automatically get resolved when they reset their Philips TVs. So, it would help if you also tried this with your Bluetooth connection issue.
To reset your Philips Smart TV, you must follow these steps:
Firstly, access the menu by pressing the Menu button.
Click on Settings when the menu appears.
Press the cursor right button twice.
Press the down arrow to select Reset AV Settings.
Press the Ok button when you have the cursor over Start Now.
Now, press the Menu button to exit the menu.
If resetting your TV does not solve your problem, try the next solution.
Update the TV:
There is also a possibility that the firmware version running on your TV is outdated or buggy. That would cause all kinds of connectivity issues for you.
So if you have not updated your TV in a while, it is Time to try it. And to update your Philips smart TV, follow the instructions given below.
Insert an empty flash drive into a computer.
Format the flash drive to FAT32.
Now open your browser on your PC, and go to the Philips website.
Navigate to your product's support page there. From there, navigate to software updates.
There you will find the dedicated software update pack for your model. Download it on your PC.
Unzip the software update file to your USB device.
Plug in the USB to your TV's USB port.
Restart the TV, and you will see your TV turn black.
The TV will then automatically start installing the updated file from your USB.
Wait till the update process is complete, and ensure that the TV does not turn off during that Time.
Once the update is complete, restart the TV.
Now try setting up the Bluetooth connection again. If it still does not work, try the next solution.
Contact customer support:
If none of the above solutions worked for you, you should consider this solution. Visit your nearest Philips customer support location and inform them about your trouble. They should be able to provide you with a resolution.
So these are all the solutions one can use to fix Philips Smart TV Bluetooth not working or pairing. If you have any questions or queries about this article, comment below, and we will get back to you. Also, check out our other articles on iPhone tips and tricks, Android tips and tricks, PC tips and tricks, and much more for more helpful information.