Google's Wear OS 3 is included on the Pixel Watch, which is compatible with most Android phones that run Android 8.0 or higher. You don't need a Pixel phone to utilise this Watch's capabilities, though it matches well with the Pixel 7 and Pixel 7 Pro phones. The Pixel phones are the only ones with one exclusive feature: a remote control for the camera on the Watch.
Unfortunately, iPhones aren't compatible with it. Of course, this isn't surprising since the Apple Watch doesn't interact with Android devices. However, one more thing that isn't much surprising is its issues. Yes, recently, after the new patch update, the Google Pixel Watch is not tracking sleep. However, that's the reason why we are here. Here's how to fix the Google Pixel Watch not tracking sleep issue.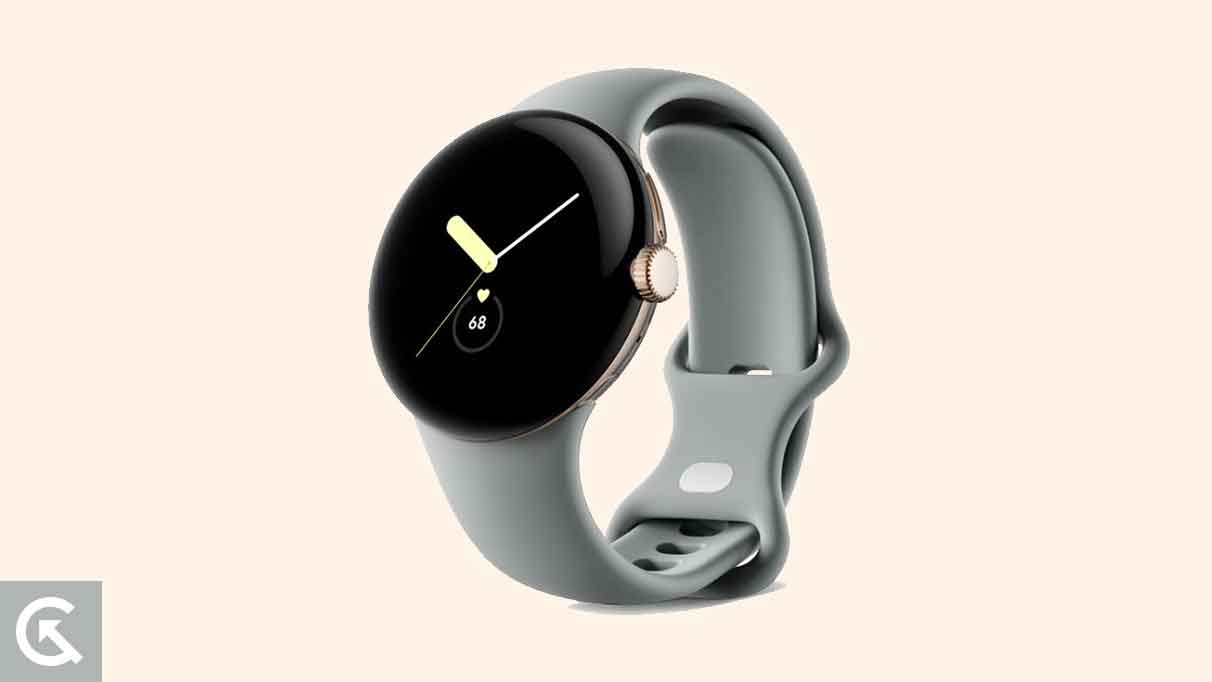 How To Fix Google Pixel Watch Not Tracking Sleep
You can try some fixes to resolve that Google Pixel Watch is not tracking sleep. So, if you are also facing this problem, make sure to perform these fixes:
Fix 1: Restart your Watch
It is almost always possible to solve half of the problems with electronic devices by restarting them. Your device can also be restarted in the same way. To restart your Watch, follow these steps:
You should be able to charge your device from a wall outlet or your computer.

Using the opposite end of the cable, you should insert the Pixel Watch directly into the cable. Make sure it's charging to ensure it's connected safely.

For 10 to 12 seconds, you must press the Pixel watch's side button.

In different models of the Watch, you might see a start-up screen, an icon for your battery, or maybe a smiley face. You can unplug your Watch if you notice this by letting go of the button once you notice it.
Fix 2: Manually Adjusting Sleep Log
You can also adjust the logs if previously saved incorrect data was incorrect. By doing so, you can easily keep track of your sleep cycle. You can edit the following after you wake up:
From the watch app, select sleep.

Select a night to edit it.

Select the three dots.

Select the option you wish to edit.

You can adjust your sleep and waking times.

Click "Save."
Fix 3: Set Sleep Goal
How many hours of sleep you need can be set as a goal. Sleeping between six and eight hours per night is recommended for adults.
In the Google Pixel app, select the Sleep tile.
In the top-right corner, tap Settings.

It is possible to set or change a sleep goal.

After that, tap "Done.".
Fix 4: Set Sleep Schedule Pixel Watch
To meet your sleep objective, you can develop a sleep schedule. Using the Watch app, you can set a bedtime and wake-up time for your sleep routine.
In this case, you will need to create bedtime reminders according to what time you sleep on certain days and hours. On your sleep log, you will see a star next to the nights you follow your sleep routine.
Fix 5: Configure Sleep Sensitivity Mode
When sleeping and not moving much while asleep, it is best to select a sensitive mode on the smart Watch instead of normal mode. During sleep, if you move a lot, you may be mistakenly believed to be awake. It is, therefore, best to use the normal mode.
To determine if Google Pixel Watch not tracking sleep can be resolved, follow the steps listed below and adjust your tracker's sensitivity.
In the Google Pixel app, click the

profile

icon to access your profile.

Choose "

Advanced Settings

."

Select "

Sleep Sensitivity.

"

There are two modes:

Normal

and

Sensitive

.
To modify the sleep sensitivity mode on your Watch, follow these steps on your computer:
Initially, click the gear symbol to change gears.

Then select "Settings.".
Select "Normal" or "Sleep Sensitivity" from the drop-down menu.
Then click "Submit."
Fix 6: Update Firmware
It is important to update Pixel Watch periodically so that all the data and the app are working correctly. You should always check for firmware updates whenever your tracker needs to be updated.
The watch app will show you a list of your connected devices. You can check whether your device has an update available here. To install the update, follow the instructions on the screen.
Fix 7: Reinstall Pixel App
There is the option of uninstalling and reinstalling the watch application. When all cache data is deleted, the application's configuration settings, background services, and cache data will be refreshed.
There is an application for Watch among all the ones you have installed.

You can uninstall the watch application by holding it down the watch application.

Tap the uninstall menu to uninstall. On some devices, however, you can uninstall applications by dragging their icons to the top.

Search for the watch application in the search bar and tap it to install it from the play store.

Your Pixel account email address must be used to log into the watch application. After that, you can decide whether or not that is a good option.
Fix 8: Reset Google Pixel Watch
Tracking your calorie intake will be easier if you reset your Pixel Watch to factory settings and erase all previous data. To reset your Watch, follow the steps below.
There are various ways in which smart devices can be reset. In most cases, however, you can reset your device using the following methods:
When your Watch's home screen is displayed, swipe left to reveal the settings icon.

Check it out by scrolling down.

You can reset your phone by going to the About menu and selecting Factory Reset.
Fix 9: Contact Customer Support
Besides this solution, there is no other way to fix Google Pixel Watch not tracking sleep. Google Pixel Watch customer support can guide you on how to resolve the problem if you cannot fix it on your own. The technician will explain exactly what needs to be done to make sure your device is working properly again.
So, that's how to fix Google Pixel Watch not tracking sleep issues. We hope that this guide has helped you. Meanwhile, in case you need more info, comment below and let us know.