With the Pixel Watch being a relatively new device, some kinks still need to be worked out to ensure that all of the apps are up to date. This article will provide solutions to help you fix the issue of your Pixel Watch not updating apps. We will review the various methods to help you get your Pixel Watch up and running as soon as possible.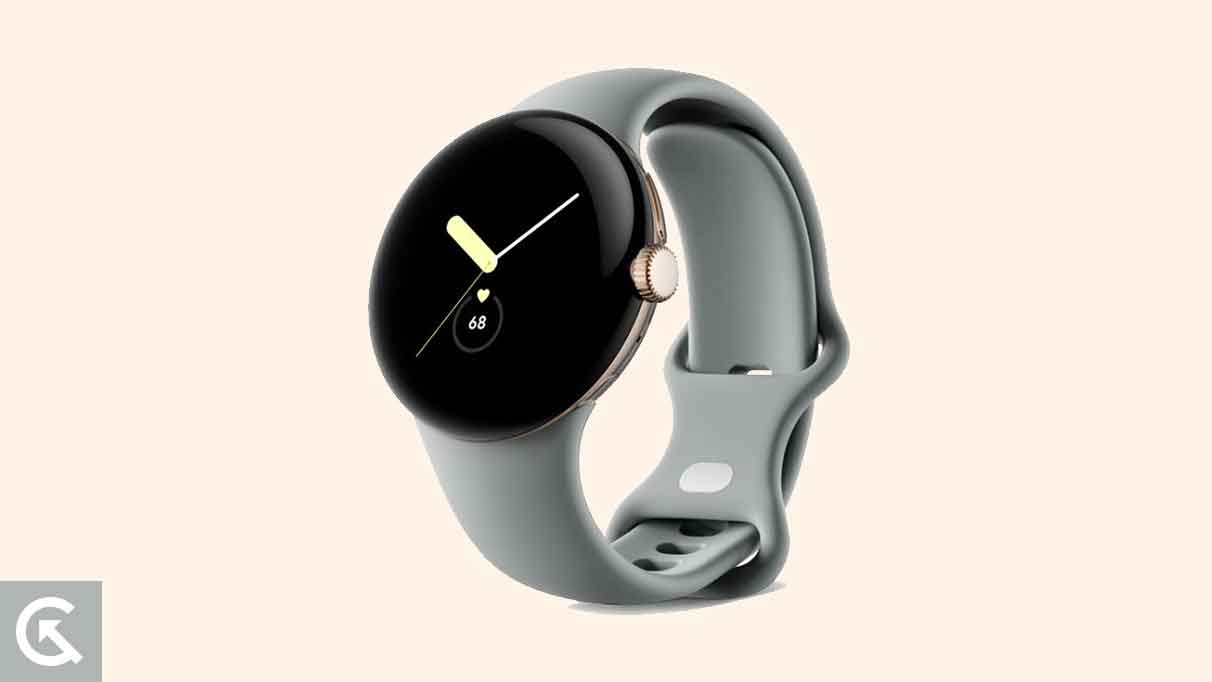 Fix Pixel Watch Not Updating Apps Issue
The Pixel watch is a powerful and feature-packed smartwatch from Google. Unfortunately, some users have recently been experiencing issues with their Pixel Watch not updating apps correctly. Generally, all incoming updates should automatically be installed when you are charging your Pixel Watch. However, that doesn't seem to work sometimes.
Thankfully, there are several solutions that you can try to fix this issue. Here are some of the potential solutions to fix the Pixel Watch not updating apps issue.
Prerequisites
Before we begin with the solutions, let's look at some of the prerequisites you need before updating your Pixel Watch.
Make sure your Pixel Watch is charged at least 50% before starting the app updates.
Make sure the Pixel Watch is on its charger during the update.
Make sure the Pixel Watch is connected to Wi-Fi.
Check your Network Connection
If you are experiencing issues with your Google Pixel Watch not updating apps, then the first step you should take is to check your network connection. A strong and stable connection is essential for your watch to update apps and other features.
To start, ensure that your watch is connected to a secure Wi-Fi network. If you have the LTE version of the watch and use a mobile connection, make sure you have a good signal. You can check the signal strength on your watch by going to Settings > Connectivity > Mobile > SIM Status > View Signal Strength.
Next, ensure your network is not blocking the watch's internet access. Some routers may have restrictions in place that prevent the watch from connecting. If this is the case, you'll need to log into your router's settings and adjust the settings.
If you've checked your network connection and the issue persists, move down to the next solution.
Update the Apps Individually
Perhaps the best solution to this issue is to update your apps manually by going to the Google Play Store. However, simply clicking the Update all button doesn't work.
Many users have reported that they were seeing no progress after clicking the Update all button. In this case, updating each app one by one seems to have resolved the issue. Here's how you can update each app individually on your Google Pixel Watch:
Press the Crown to see the list of apps on your Google Pixel Watch.
From the list of apps, launch the Google Play Store.
Scroll down and tap on Manage apps.
For all the available app updates, click the Update button next to it one by one.
Turn Off the Bluetooth
The Pixel Watch has a built-in Bluetooth feature that can connect to other devices, such as a smartphone or tablet. However, this feature can sometimes interfere with the watch's ability to update apps and other features. Turning off the Bluetooth feature can help ensure that your Pixel Watch can update apps properly.
To turn off the Bluetooth feature on your Pixel Watch:
Open the Settings menu on the watch.
Tap Connectivity > Bluetooth.
Toggle the Bluetooth to the off position.
Once the feature is turned off, you should be able to update your apps properly.
Restart your Watch
If the issue persists after turning off the Bluetooth feature, you may need to restart the watch. Here's how:
Press the Crown button on your Pixel Watch for three or more seconds.
From the list of options that appear, tap Restart.
Wait for your Pixel Watch to restart, and the issue should be resolved.
Reset your Watch
Lastly, you can try resetting your Pixel Watch if nothing works out. This will fix all the errors and bugs that might be causing the issue.
Warning: All your apps, settings, and data on your Pixel Watch will be erased.
On your Phone:
Open the Google Pixel Watch app on your companion phone.
Go to System and then tap "Reset and unpair watch."
On your Watch:
Open the Settings on your Pixel Watch.
Now, tap System.
Scroll down and tap Disconnect & reset.
Tap OK.
Once your Pixel Watch is reset, set it up and try updating your apps. The apps should be updated without any issues.
Final Words
Since the Pixel Watch is a relatively new product from Google, it is prone to issues and problems like this one. Not being able to update your apps is something that needs immediate attention. We hope this article has helped you update your apps on your Pixel Watch. If you have more questions, please ask in the comments section below.