With Fitbit technology incorporated into the Smartwatch, Google hopes to take on Samsung and the dominant Apple Watch. Pixel Watch will cost £339 ($350/A$549) and work with most Android phones on the Google Play Store but not on Apple iPhones. It's designed to complement Pixel's smartphones. Fitbit's OS lets users track their fitness activity and run Google's Wear OS software.
However, it is heavily integrated with Android, allowing it to be the best of both worlds. But unfortunately, some Google Pixel Watch users started reporting that the Watch is not turning on. That's the reason we are here with this guide. This article will help you learn how to fix the Google Pixel Watch not turning on issue. So, let's get started with the guide.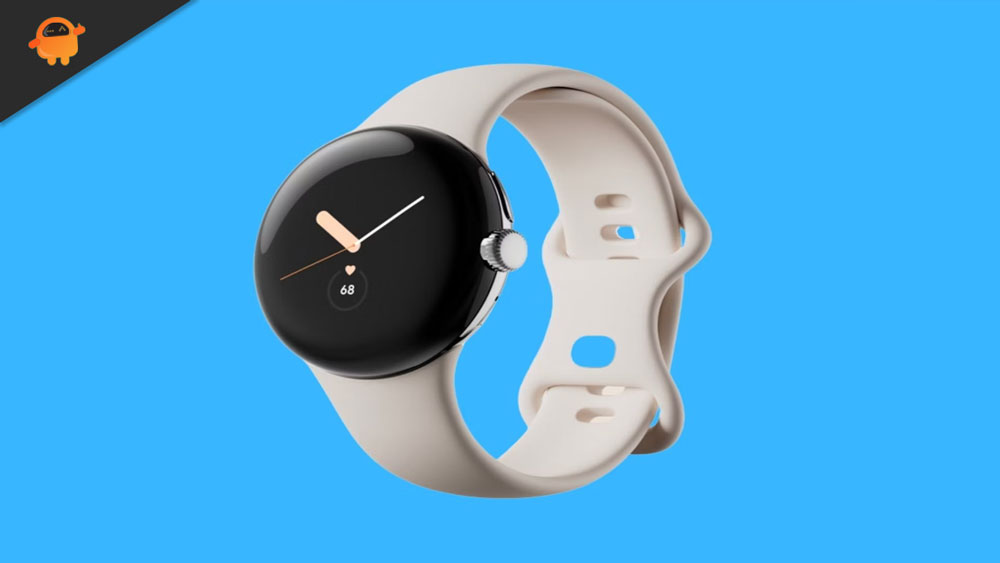 Why is the Google Pixel Watch Not Turning On?
Wearing a smartwatch has been a cutting-edge trend for people who enjoy keeping up with the latest technological advances. You can choose from a variety of smartwatch configurations and price points. Depending on the device's battery capacity and display mode, it will last for a longer period of time.
Various factors could be why your Smartwatch suddenly stops working and does not turn on. The Smartwatch is no different from any other gadget when it comes to having issues. Smartwatches are commonly not operating for some reasons, including:
The battery lasts for no more than a few hours.

The Watch or the charger may suffer from physical wear and tear

Ports that are dirty when charging
Watches that have completely depleted batteries cannot be powered on. It is recommended that you fully charge your Smartwatch before using it. Smartwatches that don't power on or whose charger-led flashes could have a problem with their battery, connections, chargers, or watches.
How To Fix Google Pixel Watch Not Turning On
There are some fixes available that will help you fix the Google Pixel Watch not turning on issue. So, let's check out the fixes that will help you resolve this problem:
Fix 1: Reboot It
Whenever your Smartwatch stops working or turning on, the first thing you should do is force it to reboot. When you restart your Smartwatch, its memory will be cleared, and all jobs that may be causing this issue will be switched off.
In contrast to a normal restart, a forced restart is different. Your Smartwatch's battery and components are purposefully disconnected when you force a restart.
Keeping the Power button pressed for 10 seconds is recommended.

You will be able to see your Smartwatch's brand logo after holding down both buttons on your Watch.

Press and hold the Power button or both buttons while the phone is charging while it is in the cradle if the first two options don't work.
For every Smartwatch, the procedure is the same. The power button is usually found on the crown of your Watch.
The Watch's power buttons may be jammed if nothing happens. If you find your buttons are stuck, tap them several times or blow air on them from all angles to free them. If the Smartwatch does not restart, try restarting it again.
Fix 2: Charge Your Google Pixel Watch
The wearer's failure to take proper care of the wearable is one of the leading causes of wearable failure. It appears that a smartwatch is dead after several days of being uncharged.
In the event that your Smartwatch suddenly ceases to work and does not start, you might want to consider charging it. It is not uncommon for smartwatches, for instance, to malfunction. It can be fixed by charging it. Using the charging cord to connect the Watch to the adapter and the Apple Watch to the power outlet, you can begin charging your Smartwatch (Wear OS or Apple Watch).
It is, however, not recommended that you charge your Watch using another method in this case. Rather than using the wired charger included with the Watch, use the wireless charger that came with it. It is important to keep your Watch positioned correctly while it is being charged. If you are planning on turning your Smartwatch on for the first time, you should charge it for at least an hour beforehand.
You can turn on the Smartwatch once it has been properly connected to the charger. It is not necessary to press the power button this time.
In order to complete the process will take some time. It is, however, a much more reliable and time-saving technique if hitting the middle button doesn't work.
Fix 3: Check For Damage
You may need to replace your charger if your Smartwatch won't turn on after charging. You may not be able to use your charger if it has been damaged physically. Ensure that your smartwatch charger is in good condition by holding it up to a light and inspecting it. Be sure to check the surrounding wiring area as well for loose connections.
Fix 4: Clean Charger and Watch Connections
It hasn't been charging your Smartwatch even after you've tried a different power outlet. Ensure that your charger is thoroughly cleaned. The charger can become dirty or dusty, disrupting the connection between your Watch and the charger.
Digital gadgets fail to charge if dust accumulates in their charging ports. Your Smartwatch can experience the same issue. This problem occurs with virtually every gadget that has a port. For your Watch to be able to charge and run again, you'll need to clean the port.
Use a cotton swab or a blow dryer to clean your Watch's charger receiver and charger connector. If that does not work, try charging the Smartwatch again. If you want to clean your charger, make sure it is dry and clean. The charger must be unplugged from the power source before it can be cleaned. If you are cleaning your charger, do not use any liquids or metallic materials.
It is a good idea to recharge your Smartwatch after you have cleaned the charger for it. Please contact us immediately if you find any broken parts or suspect that the charger may be defective. If your Smartwatch is not charging, you should replace the charger. Don't use a third-party charger for your device instead of an official one.
Fix 5: Place the Watch on Dock Cradle
Smartwatch owners who have not found one of the mentioned solutions to their problem suggest leaving the Watch uncharged for an hour or two on its docking cradle. A switch will automatically be pressed to turn on the Watch. The Watch should now turn on if you try charging it again.
So, that's how to fix the Google Pixel Watch not turning on issue. We hope that this guide has helped you. Meanwhile, for more info, comment below and let us know.