Google Pixel series has officially joined the smartwatch industry by launching its very first smartwatch named – Pixel Watch. Since its company's first smartwatch, it comes with lucrative features and designs which make a good impression. Many tech influencers say that it's one of the most polished looks on a smartwatch made ever. But apart from looks, Pixel Watch does come with small issues that users have started to notice. One of them is where Pixel Watch is not counting steps properly.
Since the launch of the Pixel Watch, users have got their hands on the device to test it to its limits. Many users who are fond of the Pixel series, do like the polished pebble face of the watch. But apart from looking fancy, the watch still lacks accuracy when it comes to counting steps, as there are thousands of complaints regarding this issue on online discussion forums.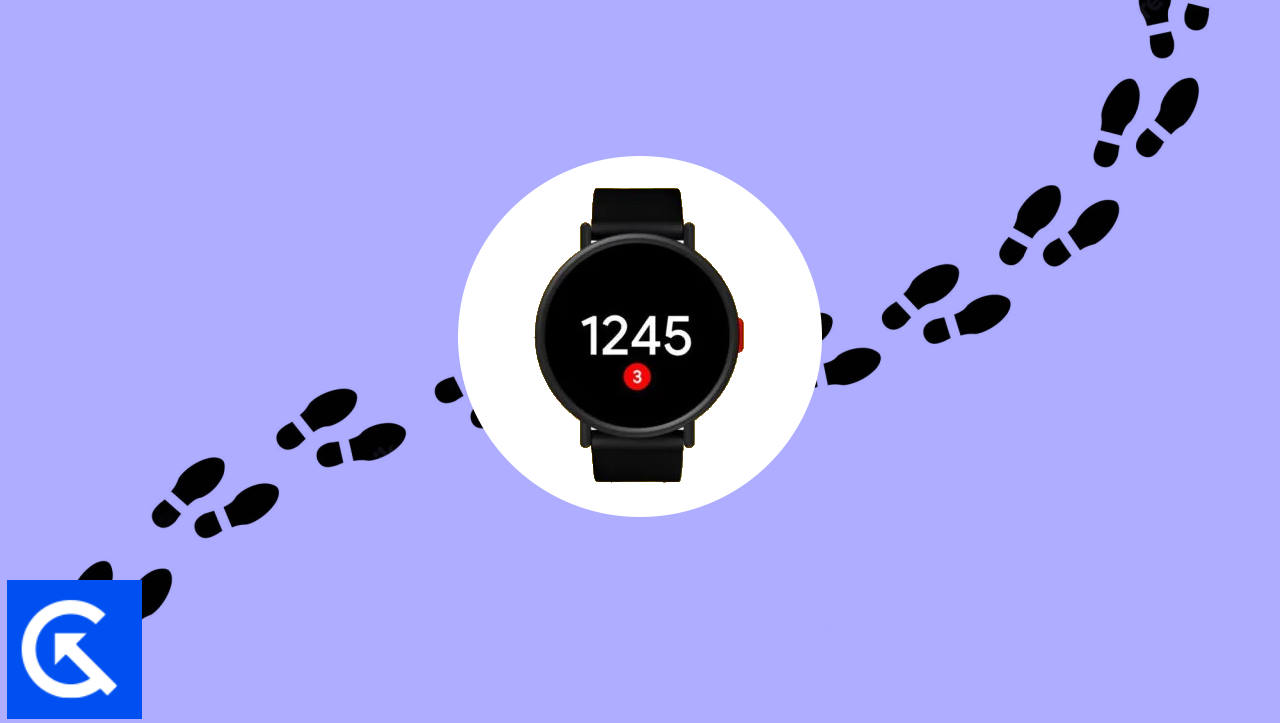 Fix: Pixel Watch Not Counting Steps
Smartwatches are not a new concept as they allow you to combine the smartness of your phone with the features of a fitness band. One of the common reasons people do buy smartwatches is to keep a track of their sleeping hours, footsteps taken, minutes walked, and other health-related metrics. But surprisingly, the watch is not counting steps accurately as many of the complaints posts suggest.
The main reason behind such issues could be anything ranging from poor watch hardware configuration to software glitches. In this post, we will share some possible workarounds to fix this issue.
Method 1: Restart Pixel Watch & Smartphone
In many cases, the issue of not counting steps is due to a broken sync process or other technical issues. Such technical issues are bound to happen from time to time. The best way here is to restart your Pixel Watch as well as the smartphone it is connected to. This will make sure both devices start syncing the missing data and give you an accurate step count.
Method 2: Check Bluetooth Connection
In many cases, you might keep your Pixel Watch far away from your smartphone, making it difficult for the data sync process to complete. Bluetooth syncing is a slow process and only works if the two conditions are met:
your device needs to have Bluetooth turned on.
The connection should be within range (1-4 meters).
Method 3: Allow Permissions
By mistake, if you have denied any permission; the smartwatch will not work properly. To make sure all the tracking features work properly, allow all the required permissions to the app.
Go to the device settings and navigate to the apps section.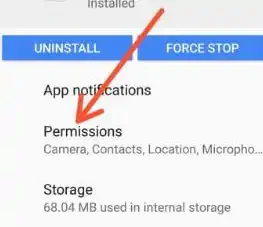 Search for the Google Pixel Watch icon and tap it.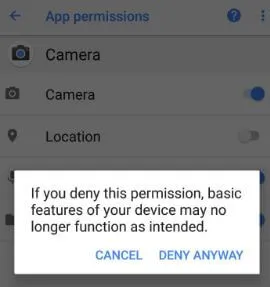 Go to the Permissions section and allow all the permissions.
Method 4: Turn OFF Battery Optimization
If you have turned ON battery optimization, it might interfere with the way your smartwatch is tracking footsteps accurately. In most cases, your watch might be tracking the correct data, but due to battery optimization, the watch app is not updating correctly. To turn OFF battery optimization, follow these simple instructions.
Go to the settings app on your smartphone.
In the setting search for Battery optimization.
Tap on all apps, and search for the Google Pixel Watch.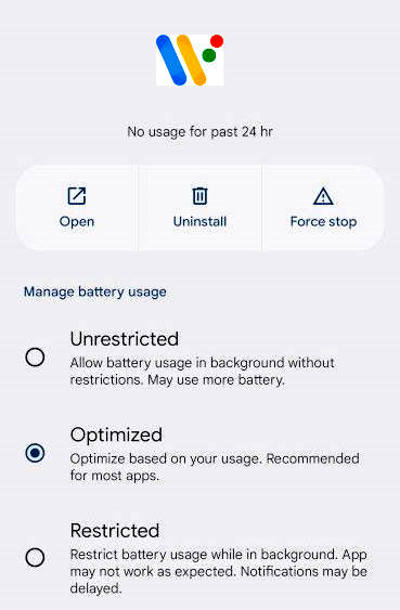 If it is selected "optimizing battery use", then select "not optimized" and then tap on done.
Method 5: Force Sync Pixel Watch
Most of the issue comes in Pixel Watch because of bad sync. Since your Pixel Watch sends footsteps along with other health data continuously to your connected smartphone, any sync issues might result in data break, and ultimately incorrect data. Here are steps to force sync data with your Pixel Watch.
Open Google Pixel Watch app and navigate to settings.
Here go to the Sync tab, and click on Sync now button.
It will take 5-10 minutes to Sync all the data. Make sure you turn on Bluetooth on both devices to complete the sync process.
Method 6: Unpair-Pair Pixel Watch
If the above methods do not help you to fix the footsteps count issue, then you might consider unpairing and then pairing your Pixel Watch again. This will eliminate any software glitches and will sync the data from start. Here are steps to unpair and pair your Pixel Watch.
First, unpair your Pixel Watch from your smartphone. You can do this by removing the Pixel Watch from Bluetooth connected device list.
Press and hold the clock key until you see a popup notification in the Pixel Watch. This will enable the pairing mode on your Pixel Watch.
On your phone, Open the Pixel Watch app and follow the pairing instruction there, then select "Google Pixel Watch" to start the pairing process.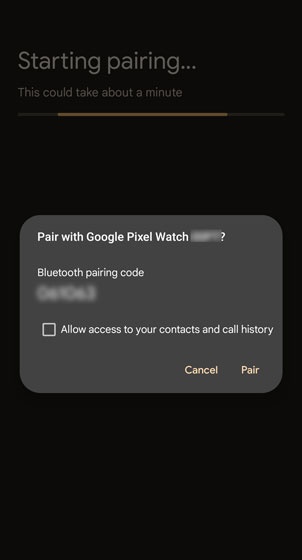 A code will appear on both devices, tap on pair.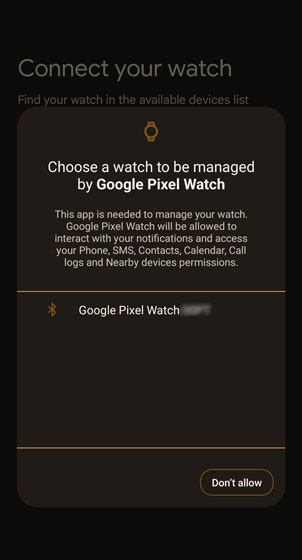 Once Paired, all your footsteps data will be re-sync with your device and hopefully this time it will be correct.
Method 7: Update your Pixel Watch
Since the issue of Pixel Watch not counting steps is due to a software glitch, Google developers are working towards a fix and soon will launch a patch update for the same. So make sure you update your Pixel Watch firmware to the latest version.
Make sure your smartwatch is connected to Wi-Fi.
Switch ON the Google Pixel Watch then swipes down to find the settings icon.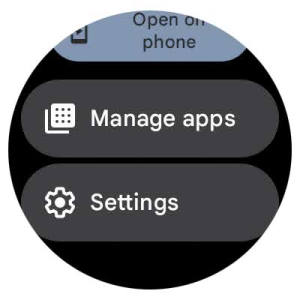 Tap on the System, then System updates. The watch will check for any updates available.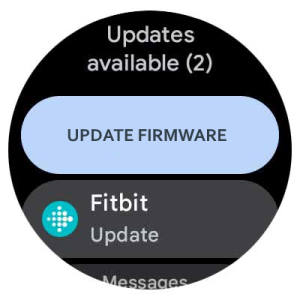 If there will be any available updates, the watch will get updated.
Note: To update the Google Pixel Watch, you must charge the smartwatch at least 50%. Then only you will be able to install the updated software.
Method 8: Update the Android app
Sometimes the smartwatch does not function properly due to glitches in the Android app. If you want that your watch works properly, make sure you update the Google Pixel Watch application.
Go to Google Playstore and search for Google Pixel Watch.
Tap on that, there you will see an option for an update (if any update will be available).
Click on the Update button. Once done, open the app and wait for the footsteps count data to sync.
Conclusion
This brings us to the end of this guide for fixing the Pixel Watch not counting steps issue. Please note that you need to wear the watch properly in order to track your movements. Follow the above methods to fix the issue, and in case it doesn't help, then you must contact the support team and ask for a device replacement.