Most of our readers are interested in playing Star Wars Squadron on their Oculus Quest. But the real question is, does Oculus Quest support the Star Wars Squadrons? If yes, then how can they play? Well, we are here to find that out. Now talking about Star Wars Squadrons, a new space combat game featuring two multiplayer modes and a single-player campaign is set to release on the 20th of October this year.
Star Wars Squadrons game has its legacy in the VR games section, and it is one of the best VR games available currently. Furthermore, Star Wars Squadron is compatible with most of the VR headset available in the market. As discussed above, regarding the question of our readers, we will move on with that.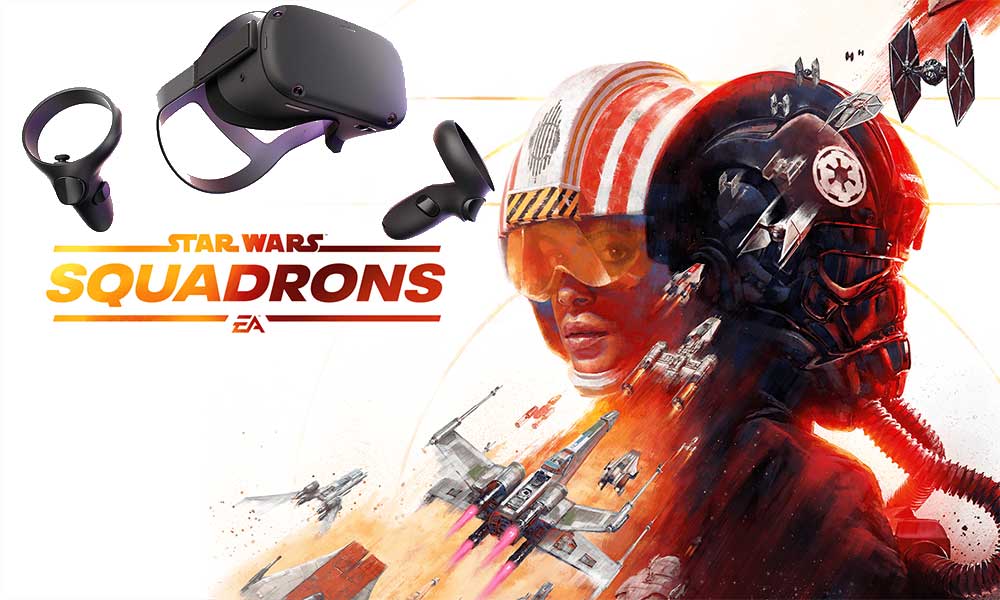 Does Oculus Quest Support the Star Wars Squadron
Fortunately, you can play the Star Wars on Oculus Quest. Although you will need specific software and hardware to do so. Given below are the few things you need:
A PC capable of running the game.
Oculus Quest
Oculus Link Cable.
After ensuring these items follow the guide provided below to play the Star Wars on Oculus Quest.
How to Play Star Wars Squadron on Oculus Quest
The Oculus Link Cable connects your PC to the Oculus Quest Headset. It is basically a USB C type cable. However, this cable is incredibly expensive than a standard USB C cable. Thankfully, there are some alternatives which can save you some money. You can use a high-speed USB C type cable, which is a way cheaper choice.
Connect your PC and the Oculus headset using this cable. Your PC will recognize the Oculus headset as a PC-VR headset. Now you can enjoy playing Star Wars Squadron normally using the Oculus Headsets.
That's all we have for you with playing Star Wars Squadron on Oculus Quest. We hope you find this guide helpful. Now check out our Windows Guides, Gaming Guides, Social Media Guides, iPhone, and Android Guides to know more.
If you have any queries, comment down with your name & email ID. Moreover, subscribe to our very own YouTube Channel in order to watch awesome videos on gaming and smartphone tips and tricks.