2016's Pokémon Go is one of the popular augmented reality (AR) mobile video games that come under the Pokémon franchise by Niantic, partnered with Nintendo and The Pokémon Company. This specific game is available for Android and iOS platforms only. There are several issues or bugs that still haunt multiple players but the particular Pokemon Go Login Error Facebook 'App Not Active' issue seems to bother a lot of unfortunate players in recent times.
It's quite frustrating to experience the login not working issue with the Facebook account on both Android and iOS devices. As plenty of Pokemon GO players started their journey with the Facebook login preference, it's now unfair to log in another way to avoid failures. If we talk about the specific error message, it says "Feature not available: Facebook login is currently not available for this app." Now, if you're also facing the same issue, don't worry.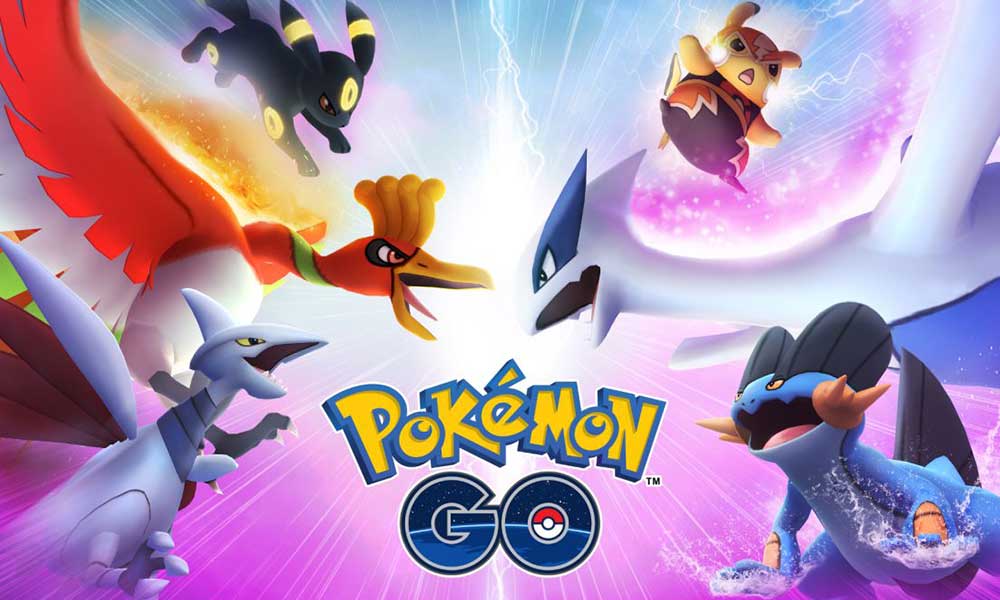 How to Fix Pokemon Go Login Error Facebook 'App Not Active'
Luckily, here we've shared a couple of possible workarounds for you that should come in handy. You're recommended to follow all troubleshooting methods one by one until the problem gets fixed. So, without wasting any more time, let's get into it.
1. Reboot the Pokemon GO Game
First of all, you should reboot the Pokemon GO game to refresh any kind of potential temporary glitches or cache data issues whatsoever. Sometimes a normal reboot can come in handy.
2. Force Restart the Phone
The second thing you can do is force restart the mobile device by following the steps to ensure the system glitch isn't troubling you that much.
For Android:
Press and hold the Power key for a few seconds to open the Power Menu.
Now, tap on Restart > Wait for the device to reboot completely.
Once done, try launching Pokemon GO, and log in via Facebook.
For iOS:
iPhone users can easily force restart their device by following the steps below to fix any kind of temporary system glitch or cache data issues.
Your iPhone should be turned on and unlocked.
Now, quickly press the Volume Up (+) key and release, then quickly press the Volume Down (-) key and release, then quickly press & hold the Power (side key) button for a few seconds until the Apple boot logo appears on the screen.
After the Apple logo appears, you can release the Power (side key) button.
You'll need to wait for your iPhone to boot to the system.
3. Check for Pokemon GO Updates
If you're still running the outdated Pokemon GO game on your mobile device then it may cause compatibility issues. To simply update the app:
For Android:
Open the Google Play Store app > Tap on the hamburger menu icon.
Next, tap on My Apps & games > Check the available update for Pokemon GO.
If the update is available, tap on the Update button next to the app.
Wait for it to install and try running the game again.
For iOS (iPhone):
Open the Apple App Store application on the iPhone.
Now, tap on the Profile Picture icon from the top-right corner.
Scroll down the screen from the top to refresh the update list.
Check for the Pokemon GO game update.
If the app update is available, tap on the Update button.
Wait for the installation process to complete.
4. Update the System Software
Make sure to update the software version on your handset to reduce several issues and compatibility issues with third-party apps. Outdated device software can conflict with some issues with the app launching or running properly. To do so:
Go to the Settings menu on the device.
Tap on Software Update > Tap on Check for Updates.
If there is an update available, make sure to install the update.
Wait for the updating process and reboot the device.
Now, you can try signing in to Pokemon GO via Facebook.
5. Try Using Another Internet Connection
The chances are also high that somehow your internet connection becomes poor or unstable and your iPhone can't connect to iCloud properly to sync all of your saved data. Cross-check with the internet connection no matter whether you're using mobile data or Wi-Fi. If in case, you're facing any app-related issues such as the app not loading or infinitely trying to connect to the internet then you should ensure your internet connection is running well.
6. Check the Facebook Server Status
You should also check the Facebook (Meta) server status here to ensure there is no issue with the developer or business tools platform. If the online services do have some issues or disruptions then make sure to wait for a couple of hours and retry signing into Pokemon GO with Facebook again.
7. Check the Pokemon GO Server Status
Another thing you can do is check out the Pokemon GO status via DownDetector to ensure there is no issue with downtime or outage. Down Detector offers real-time server status info, the last 24 hours of data, user reports via Twitter, live map outages, most reported problems, and more. At the time of writing this article, we can see that there are minor issues with the login.
So, if you're also getting the same report then make sure to wait for a couple of hours before trying again. Additionally, you can visit the official Pokemon Go Twitter handle for further assistance regarding the server status and other updates.
8. Clear the Cache and Storage Data
If in case, you're trying to play Pokemon GO on your Android device then try clearing the app cache data and the storage data from the settings menu of the game application to refresh glitches. Sometimes outdated or corrupted app cache data can also cause several issues whatsoever.
Please Note: There is no option to do this on iPhone. Only a simple restart will do the job.
Go to the device Settings menu > Head over to Apps & Notifications.
Now, tap on See All Apps > Head over to Pokemon GO under the App info section.
Tap on Pokemon GO to open the app info page > Tap on Storage & Cache.
Next, tap on Clear Cache > Once done, tap on Storage & Cache.
Then tap on Clear Storage.
9. Try Sign in using Another Way
If none of the methods worked for you then make sure to try signing in to Pokemon GO again via Google account for better accessibility. It should work fine and you'll be logged into Pokemon GO quite easily. Some reports claim that using the Google account for sign-in seems easier and problem-free.
That's it, guys. We assume this guide was helpful to you. For further queries, you can comment below.