Streaming is the new entertainment choice, and considering the hype around major streaming sites, we can say that it is here to say. Though you can enjoy anything on a streaming service, the title availability is restricted by geo-restriction. Streaming giants often use Geo-blocking to control the content available in a certain region.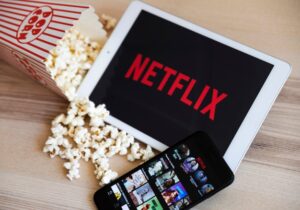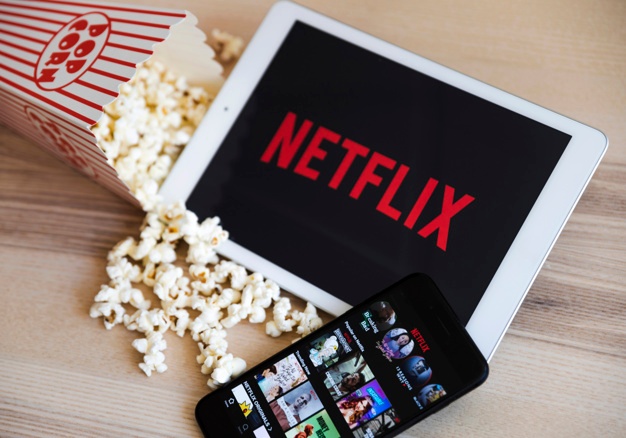 No matter where you are travelling or want to access more content, you can get your hands on more titles from the comfort of your home. All you need is a VPN, and you can enjoy any streaming option such as Netflix on iPhone, laptop, PC, androids, or any other device.
But streaming comes with privacy and security challenges and these issues are highlighted below, along with the approaches you can utilize to protect yourself while streaming.
Protect Yourself Online
Have you ever questioned if the Wi-Fi supplied by hotels and coffee shops is safe and secure? It's important to remember that your personal information, credit card information, and other accounts aren't safe online if a Wi-Fi connection isn't secure.
You're probably wondering how to protect your internet privacy when on the road. The solution is simple: always use a trustworthy VPN.
A Virtual Private Network (VPN) is a one-stop-shop answer to all of your privacy issues. It operates on the basic premise of building a secure internet tunnel to conceal your identity and encrypt your online activity.
A VPN effectively hides your real IP address and redirects your traffic through a server you choose from a list of options.
Why Should You Use a VPN?
Privacy and security on the Internet
We all know that public Wi-Fi networks are insecure, and many hackers and cybercriminals have a variety of methods for stealing your personal information, including passwords, using public hotspots.
Your web traffic and conversation will be encrypted and unavailable to hackers if you use a VPN. A cybercriminal might use your IP address to get access to your information. Hackers will never be able to track your identity since the VPN masks your IP address.
Protecting your identity
By masking your online activity and preserving your identity, a premium VPN service allows you to access the internet safely.
You may simply access your online bank, purchase online, and log into your social media accounts this way.
Getting Around Geo-Restrictions
Another reason to use a VPN is to gain access to streaming material. Netflix, for example, offers separate media collections for different countries. It implies you won't watch Netflix from the United States when visiting the United Kingdom.
Netflix has implemented geo-restrictions due to licensing difficulties with various production firms, which prevented Netflix from streaming certain material in specific countries.
You may use a VPN to overcome Netflix's geo-restrictions if you don't want to lose out on episodes of your favourite programs that are only accessible on American Netflix. The VPN alters your virtual location and provides you with the IP address of the Netflix area to which you wish to get access.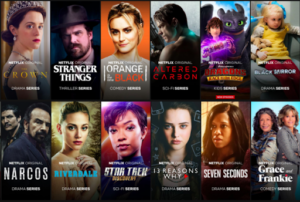 A VPN service gives you access to a large number of servers in various locations. All you have to do is connect to a server in a specific region, such as the United States, and then visit the appropriate Netflix.
Obtain Better Offers
Using a VPN, you can browse local airfare and accommodation deals. These websites' algorithms function by identifying your location and presenting you with pricing. You can, however, alter the location to one of the nearby nations to see if you can get a better hotel deal.
Additionally, you may use a VPN to check domestic airline costs before travelling to get a lower ticket.
How Do I Use a VPN?
The procedure for utilizing a VPN is simple. On your laptop or smartphone, first, download and install a reputable VPN service.
The general guideline is to use a premium VPN service rather than a free VPN. This is because free VPNs cannot guarantee your security. After all, there's no such thing as a no-log policy. Furthermore, the IP addresses of free VPN providers are blocked by Netflix and other streaming services. As a result, you won't be able to travel without violating the geo-restrictions.
You must first purchase a subscription package that fits your needs after installing the VPN software. Fortunately, VPN providers offer monthly, bi-annual, and annual subscription rates. So, for example, if you often visit the UK, you may choose between a monthly subscription for a one-time visit or a longer-term VPN service.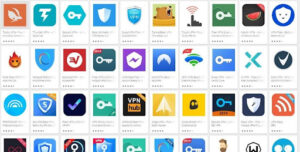 After completing your online payment, you'll need to establish an account by providing your email address and password. The VPN Interface then displays a list of available servers in various regions.
It is totally up to you to choose the nearest server to improve connection speed or throughput. Alternatively, you may choose the server location you wish to watch Netflix or regional streaming material.
Conclusion
Streaming is absolute entertainment, but without thinking about the security measures, it can sacrifice your data and compromising your safety. Therefore, you should utilize a secure and trustworthy VPN service to safeguard your personal information.
A virtual private network (VPN) is your online bodyguard, protecting your online identity and encrypting your online activity. So, for example, you may safely visit your online bank in this manner without fear of being hacked.