PS4 is one of the consoles that are widely popular and receives updates very often. A new update version 7.50 is live for the PS4 users that although not important mentions, improvement in system performance. However, instead of improving the system performance, this new update has become troublesome for many PS4 owners. As per various user reports, this new update has left the users with a variety of issues. Notably, this 417 MB update, have reported several types of issues, the worst being the boot loop problem that they are facing after updating their PS4 consoles.
Here is one of the user reports, on Reddit:
It's actually crazy, i just tried to update the firmware and literally destroyed my PS4. I was thinking maybe replacing he HDd would work, but I also have no spares.

(Source)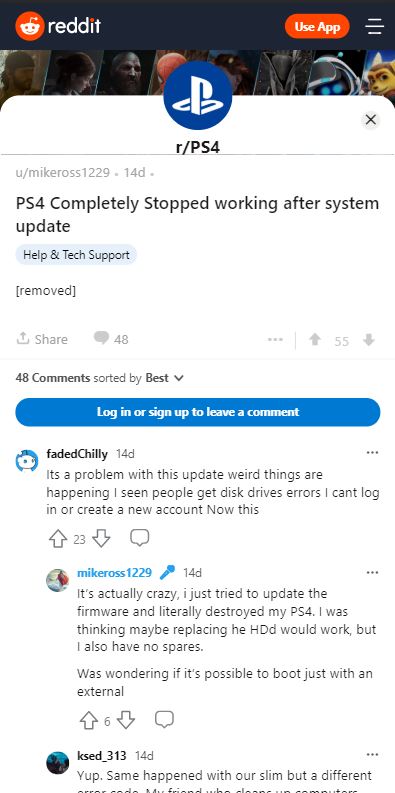 You can follow the same thread and can see several other users of the PS4 reporting one or the other issue, the more severe one being the boot loop issue after the update. Those who are experiencing this issue are getting the error SU-42118-6. And if you are also tired of the boot loop and are looking for ways to fix this error on your PS4 console, then you are at the right place as in the post, we will give you a quick fix that you can use and fix your PS4.
The issue has been reportedly stated to be due to the HDD related issue, which you can try to fix by replacing the hard drive and then trying to download the update. Another important thing that you can see and check if the your device is able to read the BluRay drive or not because as per the video attached below, the error seems to be popping up due to the PS4 not able to read the BluRay drive. So, it is advised that you check the disk drive ribbon cable connection. Check the video below for your reference:
Let us know in the comments below, if the above trick or tip has worked for you guys or not, or whether a new fix that you probably have tried did the job for you. Until the next post…Cheers!