Luminous Productions and Square Enix have finally released Forspoken in Jan 2023 after waiting for a long that offers a female protagonist-based action RPG to unveil the land of Athia. Players will be able to find out magical powers and fight against monstrous creatures. It's worth mentioning that the title has received mixed reviews on Steam due to some bugs or issues and the Quests Not Working in Forspoken is one of them which seems so much frustrating.
As per the Detours and Events, the chances are high that you're one of the victims to encounter the quests not appearing or completing correctly. Generally, these quests allow players to have some break from the main storyline and engage in other random tasks to get bonus rewards whatsoever. However, it's quite unfortunate that some players including yourself may become unable to detect or complete a Detour quest for some unexpected reason.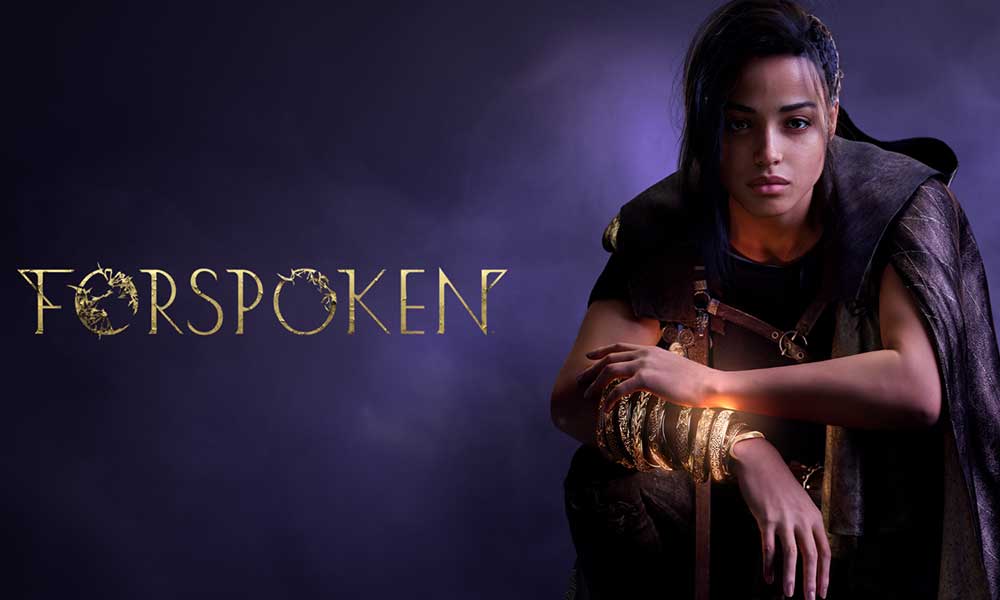 How to Fix Quests Not Working in Forspoken
To be precise, whenever you arrive at the first town of Cipal, you'll find out multiple Detours and Events all over. Events or quests might automatically get triggered while players walk up to them. Detours will allow you more conventional quests to complete a couple of tasks. Here 'Detour' known as "A Guided Tour" has Frey shown in the lower hub area of Cipal which has also been introduced to a few NPCs.
Unfortunately, some NPCs are missing and preventing players from completing the quest. Although developers haven't announced anything specific related to this issue and the upcoming patch fix, we've provided you with a couple of possible workarounds that should come in handy. So, let's jump into it.
1. Reload Forspoken
Make sure to save your Forspoken game under the main menu.
Now, open the menu again > Select the Return to title screen option.
Then reload your Forspoken game to check for the issue.
However, if this method didn't work for you then make sure to take a backup of the game-saved data and try checking out the NPCs again.
2. Run Forspoken as an Administrator
The second thing you can do is just run the game application as an administrator on the PC by following the steps below to ensure there is no issue with the User Account Control (UAC) permissions on the system.
Right-click on the Forspoken executable application on your PC.
Now, select Properties > Click on the Compatibility tab.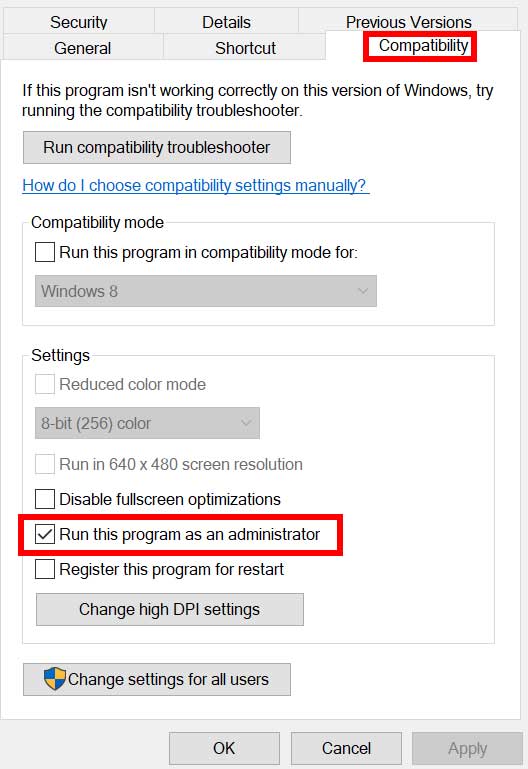 Make sure to click on the Run this program as an administrator checkbox to checkmark it.
Click on Apply and select OK to save changes.
Additionally, you should also follow the same steps to allow the admin permission for your respective game launcher (Steam or Epic Games) on the PC.
3. Update Forspoken
It's also highly recommended to check for the Forspoken game update by following the steps below to ensure there is no issue with the outdated game version. Most of the time, an outdated game version might trouble you a lot while launching the game as well as completing quests.
For Steam:
Open Steam and go to Library.
Click on Forspoken from the left pane.
Steam will automatically search for the available update.
If there is an update available, click on Update.
Make sure to wait for some time until the update completes.
Once done, ensure to reboot the PC to apply changes.
For Epic Games Launcher:
Open the Epic Games Launcher > Head over to Library.
Now, click on the three dots icon next to Forspoken.
Make sure the Auto Update option is turned on.
It should automatically install the available update of the game.
4. Verify and Repair Forspoken Files
You should also verify and repair the installed game files on your PC via the game launcher to check if your game files become corrupted or missing. To do that:
For Steam Client:
Launch Steam > Click on Library.
Right-click on Forspoken from the list of installed games.
Now, click on Properties > Go to Local Files.
Click on Verify Integrity of Game Files.
You'll have to wait for the process until it gets completed.
Once done, restart your PC, and then check the issue again.
For Epic Games Launcher:
Open the Epic Games Launcher > Click on Library.
Now, click on the three-dots icon next to Forspoken.
Click on Verify, and then wait for it to complete.
Reboot the PC and check for the error.
5. Contact Square Enix Support
If none of the methods worked for you then make sure to contact Square Enix Support and create a support ticket to help developers to investigate the issue.
That's it, guys. We hope this guide was helpful to you. For additional queries, you can comment below.