Tom Clancy's Rainbow Six: Siege holds on to the expectations of a tactical shooting game and is similar to the likes of Splinter Cell. But this game does not breeze through on every system. It requires a network connection to run the game, but many Windows users have reported connectivity issues with it.
These issues are random and are showing up effects with some system's network connection, but is working fine on others. If you are on the bitter end of this and are looking for a fix to connectivity issues, then just follow the instructions in all the possible repairs mentioned below. The chances are that one of these fixes will work out for you, so keep trying one fix after the other until your game works fine.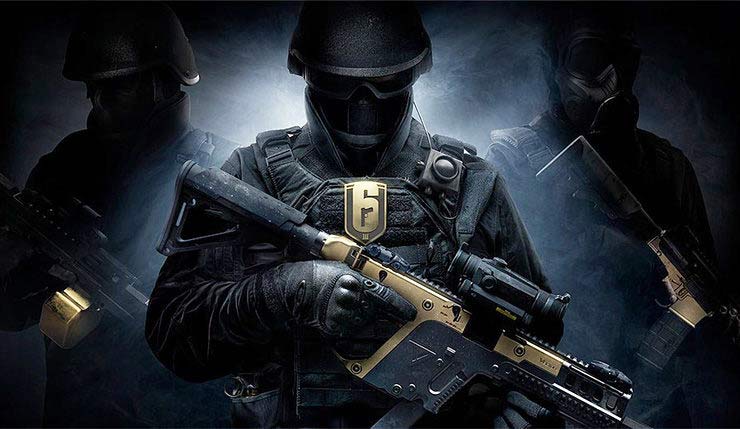 How to fix Rainbow Six: Siege connection issues on Windows?
Are you struggling with connection errors on Rainbow Six Siege servers? Fortunately, there are solutions available to fix the Tom Clancy's Rainbow Six Siege connection issues on Windows 10. Let's explore some of these solutions together.
Check your antivirus:
Yes, Antiviruses sometime block games from accessing the web. Herewith Rainbow Six: Siege, you might be encountering something similar. To fix that, you can try including the game in the exclusion list of applications present in your current antivirus. It will disable internet protection for Rainbow Six: Siege. If you are not sure how to add your application to the exclusion list, then you can just altogether disable your antivirus or simply uninstall it.
Yes, uninstalling seems like a bit too much, but check if uninstalling the antivirus works for you. If it does, then you know who is the culprit behind your connectivity issues. After that, just install another antivirus that does not have similar problems.
Forward your ports:
Uplay PC:
TCP: 80, 443, 14000, 14008.

Game Ports:
UDP: 6015
Just forward these ports to your PC's network connection. It will allow for the best possible connection for the game. If you want to know how to do it, then just go to the official website of your system's hardware manufacturer and search for the guide on how to forward ports. Different manufacturers will show different guides, so verify the hardware on your system correctly.
Check your background applications:
Sometimes a particular application might be the cause of your connectivity issues on Uplay. So you have to disable all the start and background processes to see if that is the reason behind your connectivity issues too.
Press and hold Windows Key+R, enter msconfig in the box and press Enter.
Here click on the services tab, check to hide all Microsoft services, and then click on Disable all button.
Now click on the tab Startup and click on Open Task Manager.
A list of applications will show up here under the startup tab in the task manager. Right-click on all of them and select disable.
After disabling all apps on the task manager's startup tab, close the task manager.
Now in the msconfig windows, click on apply and then click on Ok.
Restart your PC and try re-running the game. If the issue is not resolved, then you have to enable all those startup applications again. If the problem is solved, then you can be sure that the culprit is one of the startup applications. If the issue is resolved, then just follow this guide and start enabling one process after the other to see which one is causing the problem. Once you find that out, keep it on disable and enjoy your gaming session.
Change your server:
Players of Rainbow Six: Siege sometimes encounter high ping on their local servers. As a result, the game connects to a server that is far away, and that ends, causing connectivity issues. To fix this,
Open My Documents on your PC.
Go to My games > Rainbow Six – Siege.
Open the single directory you see here with the long filename.
Open the file GameSettings with Notepad and scroll down to the [ONLINE] section.
Here you will see a list of servers with three-letter abbreviations next to them. For example, the US west has the abbreviation wus.
So, according to your location, change the value next to DataCenterHint. If you want to set it to the US west, then edit it and change it to DataCenterHint=wus. Save the notepad file and then close it.
Try opening up the game again and see if the problem still arises. If it does, then move on to the next fix.
Automatically Detect LAN Settings:
Click on the search box and search for Internet Options.
Open Internet Options and then click on the Connections tab on top.
Next, click on LAN settings.
In the window that pops up, check the box next to Automatically detect settings.
Click on Apply and save the changes.
Now try re-running your game and see if the problem still exists. If it does, then try the next fix.
Verify The Integrity Of Game Files:
You can check the files of your game directly from Steam. For this,
Open Steam and go to the library.
Right-click on Rainbow Six: Siege and click on properties.
Click on the tab local files, and click on the button "Verify integrity of game files."
Wait till the verification is done and see if there is an issue with your game files.
If any missing file report shows up, then reinstall the game, and if nothing comes up, then just move on to the next fix.
Check if there are any blocked ports:
Some ISPs put blocks on specific ports. So try contacting your ISP and check for any blocks from their end. If there is some block on Uplay's servers, then sort it out with your ISP.