Business is roaring for gaming giant Razer as they recently launched some headphones with great specifications, i.e., Razer Kraken and Kraken X. In terms of audio output, comfort, and durability, these two headphones have performed outstandingly. But, some users have complained about various issues they are facing with these headsets. Well, this makes a question mark on these devices that whether to buy them or not.
Recently, many users worldwide reported that the Kraken and Kraken X are not working at all. But, you do not need to worry more because our team has found some great fixes that will indeed help you fix this issue. So, this guide will help you fix your Razer headset; therefore, make sure to follow the guide till the end. So, now let's start with the fixes.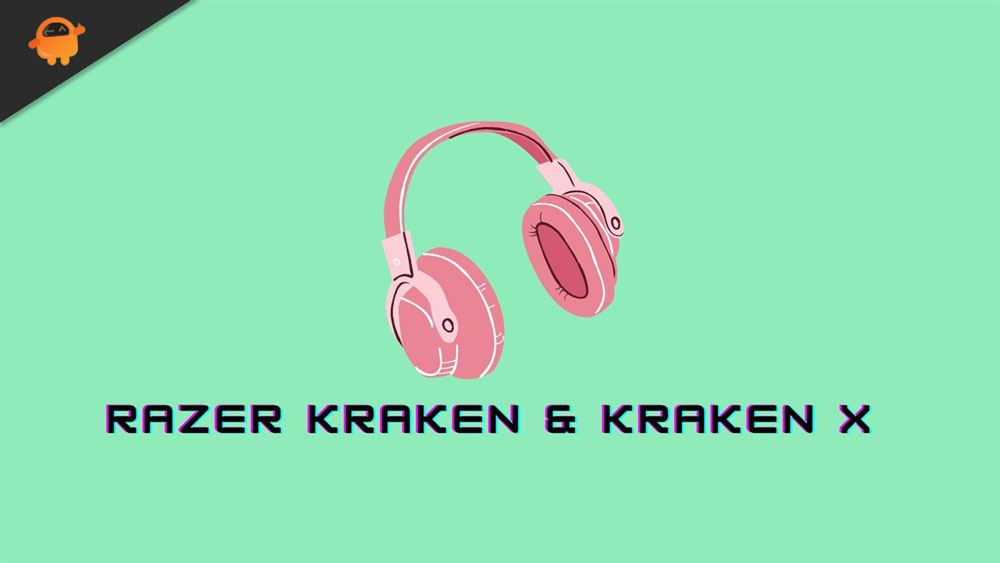 How To Fix If Razer Kraken or Kraken X Not Working Issue
There are many tricks available that you can use to fix your Razer headphones, but here we have mentioned only those that we personally tried before. So, it could be possible that the methods may not work for every user depending upon the reason behind the issue. Therefore, now let's get started with the guide.
Fix 1:

Look for Damages
It is possible that your Headphone may get damaged due to some reason. So, you require to keep your eyes open and investigate the device for any type of damage. Yeah! If any internal damage occurred in the headphones, then it is not possible to check that at home.
First of all, check the wires for any cut or damaged sign. However, if you have noticed any external damage on your Razer headphone, immediately hover to your nearest service center to get a repair.
Fix 2:

See if the Headphones are Connected Properly
Did you check if the cable is connected to your device properly or not? If not, then you must have to check for that. An unconsolidated connection might also result in the Kraken and Kraken X not working. This is because this Headphone has a USB pin which is different from other wired headsets.
However, in case the USB ports are not working or loose, your device may not be able to detect the headphones. Therefore, you have to make sure to put the plug properly and then again check if the headphones are now working fine or not.
Fix 3: Run the Program with Administrative Privileges
Many users previously reported that this helped them fix the Kraken and Kraken X are not working issue. Sometimes, the application or game for which you are trying to use your headset may find it difficult to use your peripheral devices as they have permission to do so.
Therefore, if you are the admin of that device, then we suggest you run the application using the admin privileges. To do so, simply right-click on the application, and from the drop-down menu, select the Run as Administrator option.
Fix 4:

Update the Audio Driver Software
An outdated audio driver may also lead to this kind of errors. In most cases, we noticed that when the user updated their audio driver software, the issue vanished. So, this time the chance is there; therefore, we suggest you update your audio driver software on your Windows PC.
Meanwhile, if you don't know how to do this, simply follow the steps mentioned below. Also, check for the Windows update as sometimes an older OS version comes up as the main culprit of this kind of errors. So, here are the steps:
First of all, right-click on the Windows Start button and select the Device Manager option from the pop-up menu.

Thereafter, click on the

audio inputs and outputs

tab, select your device name, and right-click on it.

After that, from the opened drop-down menu, select the

Update driver

option.
That's it. Now, wait for some time until it searches for the update, and if available, then download and install on your Windows PC. Meanwhile, in the case of this method, you won't get any update, then simply click on the link to download the latest Kraken audio driver or hover to the Razer's official website and download the audio driver from there.
Fix 5:

Remove all Razer Applications
It is possible that the application was designated and installed by Razer automatically and may come up as the main culprit. So, it is better to remove them from your device. To do so, you can follow the guidelines mentioned below:
First of all, open the Control Panel on your Windows PC.

Thereafter, click on the

Uninstall a Program.

Then, navigate and locate the application related to your Razer Kraken or Kraken X.

Now, double-click on it and select the

uninstall

option.
That's it. Now, connect your Razer Kraken or Kraken X to your device and check if it starts working or not.
Fix 6: T

roubleshoot the Audio Devices
If none of the earlier mentioned methods worked for you, then there is a possibility that there's some issue with your audio device. So, you need to troubleshoot on your PC by following the simple and easy steps as mentioned below:
First of all, look at your task tray and right-click on the Sound icon.

After that, select the

Troubleshoot sound problems.

Now, the audio driver troubleshoots window will open, asking you to select the device for which you want to troubleshoot the issue. Therefore, select your device and hit the Troubleshoot now button.
That's it. Now you have to wait until the troubleshooting process gets done. After that, plug out your Razer headphone and plugin again, then check if the issue gets resolved or not.
Also Read: How to Fix If Razer Chroma Doesn't Work on Windows 10
From Author's Desk
We regret if the methods we mentioned in this guide did not work for you. So, we recommend you to hover to your nearest service center or contact the support team of Razer and explain the issue. Then, if possible, they will give you some tips to fix it. Anyway, that's it from our side on how to fix if the Kraken and Kraken X are not working at all. We hope this guide has helped you. For more details and information, comment below; our team will help you.