Razer Gaming Headset is superior in terms of audio output, comfort, and durability. They are known for their premium gaming accessories with absolute performance, and its headset segment is no exception at all. The Razor Kraken, Kraken X, and TE gaming headsets offer superior sound quality, versatile connectivity, and long-lasting comfort. Although these headsets are awesome to use, still sometimes due to some random issues or bugs; there were many issues occurs that bothered users.
However, talking about the recent cases, then there are many users who reported that the Razer Kraken, Kraken X, or TE are not showing up in Synapse. Well, it's not very tough to fix this issue, but not every user is familiar with the fixes. That's why we are here with this guide. In today's guide, you will learn about how to fix if you are getting an error due to which the Razer Kraken, Kraken X, or TE is not showing up in Synapse. So, now, we will not take you more time and directly jump into the guide.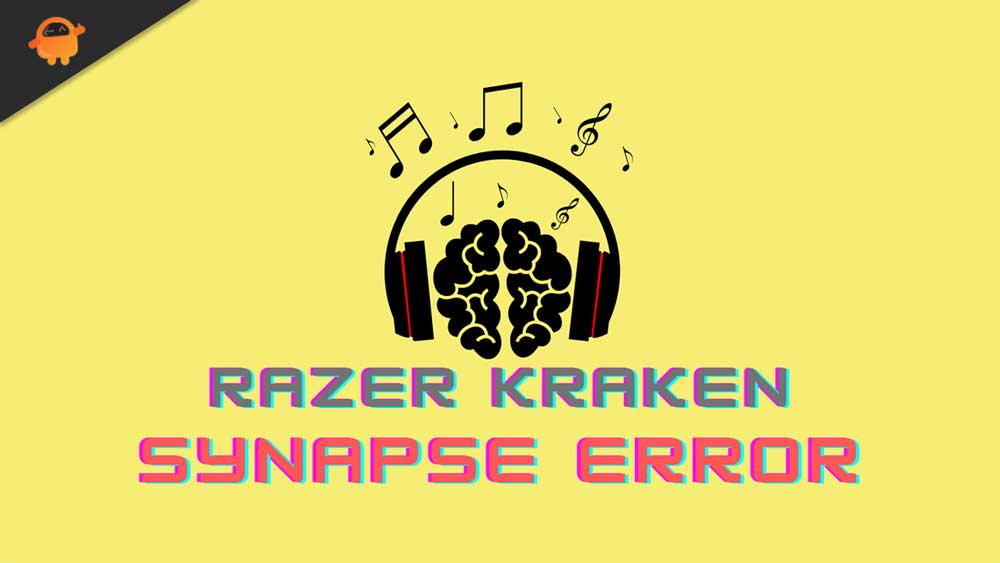 How To Fix Razer Kraken, Kraken X, or TE Not Showing Up in Synapse
It is a very common issue, as many users previously reported this before, but right now, no one knows the exact reason behind this issue. But, it looks like the official may start working on this issue and soon come up with some method to fix this issue. However, until they provide something, let's take a look at what we have for you to fix Razer Kraken, Kraken Xm, or TE not showing up in Synapse error:
Fix 1: Reinstall Razer Synapse and Razer Device Drivers
This is the first thing that you need to try; you can simply check if there are any updates available for your Razer Synapse and Razer headphones drivers. To do so, you can simply hover to the Device Manager and check for the update by choosing the name as per your device. Also, if for some reason there is no update available, then hover to the Razer official website and from there check if there is any update available for your device. If so, then download and install them manually on your Windows PC.
Fix 2:

Uninstall Razer Surround With Synapse
Sometimes, the Synapse software gets frozen and won't be able to show you anything if the Razer surround module is on. So, if you turned on this feature, then we suggest you turn it off by following the steps mentioned below:
Firstly, open the

Windows key + R

hotkey to open the Run prompt box.

Then, enter

appwiz.cpl

in Run's text box and search for it.

Finally, locate the

Surround module

and hit the

uninstall

button.
That's it. Now, you have removed the Surround module; therefore, there's a chance that the Razer Kraken, Kraken X, or TE not showing up in Synapse is now fixed.
Fix 3:

Install the Latest Microsoft .NET Framework
Did you have installed the latest version of the Microsoft.NET framework on your Windows PC? If not, then this might be the reason behind this issue. So, what you need to do is install the latest Microsoft.NET framework by following the simple steps given below:
Firstly, open the Windows search bar, search for Windows Features, and hit the Enter key.

Then, the

Turn Windows features on or off

dialog box will prompt on your screen.

Now, choose the

. NET

Framework

3.5

by check-marking the box and select the Ok button.

Then, simply reboot your computer and check if the issue gets fixed or not (this method will work only if there is an active internet connection).
Fix 4:

Disable Third-Party Antivirus
There are many possibilities that your antivirus may consider your Synapse unified cloud-based hardware configuration tool as a third-party threat. Therefore, it gets blocked by the antivirus, and due to which whenever you connect your Razer Kraken, Kraken X, or TE, it does not show up in Synapse.
So, to check if the real reason behind this issue is your antivirus or not. Then, we suggest you disable your third-party antivirus, if any, along with the Windows firewall. So, here are the guidelines that you need to follow to disable the Windows firewall:
First of all, hover to your PC's

System & Security

option.

Then, click on

Windows Defender Firewall

.

After that, hit the

Turn Windows Defender Firewall on or off

and close the window.
That's it. Now, again reconnect your Razer headphone and check if it is now showing on Synapse or not.
Fix 5:

End Razer Processes
Many users previously reported that after ending the Razer-related processes using the task manager, the Synapse again started showing their devices. So, you can also try this out and let us know if it helps. Therefore, here are the steps that will help you end the Razer processes on your Windows PC:
Firstly, right-click on the Taskbar and click on the Task Manager from the pop-up menu.

Then, choose all the Razer processes that are listed under background processes.

After that, hit the

End Task

button and close the task manager window.
That's it. Now, reconnect your Razer Kraken, Kraken X, or TE and check if it is now showing up in the Synapse.
Fix 6: Update Windows
Yeah! I know you might be thinking that the Windows update is related to this issue. Well, my friend, it is related to the issue as most of the time, users ignore this without knowing the benefits behind this. However, there are cases where users reported that after updating the Windows to the latest version Razer Kraken, Kraken X, or TE not showing up on the Synapse issue get fixed. So, make sure to check for the update and update if any.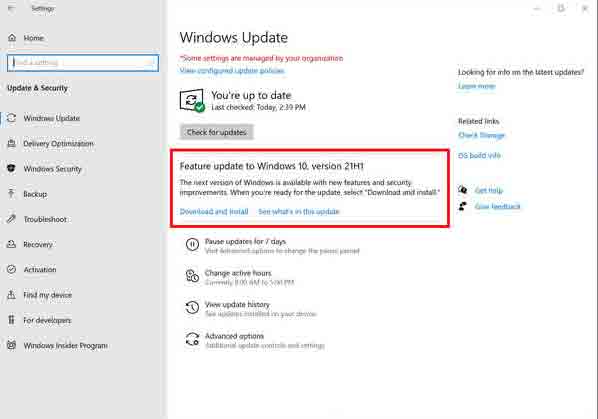 Fix 7: Troubleshoot the Hardware
You can also try troubleshooting the hardware issue by following the easy steps mentioned below. So, let's take a look at them:
If possible, try connecting your headphones using the other USB ports and check if it works.

However, if you have any other device other than your PC that has the Synapse software, and if it works, then there is the possibility that something is wrong with your PC or software.
Fix 8: T

urn off Fast Startup
There is a chance that you have turned on the fast startup that is why your software may fail to read your connected peripheral device. So, disabling it will be the right choice for you, and here are the steps that will help you do so.
Firstly, press the

Win+R

to open Run and search for Control Panel.

Then, choose the

Power Options

and click on the

Choose What the Power Buttons Do

.

After that, turn off the box from Turn on fast startup.

Then, save it and reboot your PC.
That's it. Now, check if the problem gets fixed or not. Well, most probably, the Synapse error will get resolved now.
Also Read: Why Razer Synapse won't change the lighting: Fix
From Author's Desk
So, that's all we have for you on how to fix if the Razer Kraken, Kraken X, or TE is not showing up in Synapse. We hope that this guide has helped you. However, in case you have any questions, comment below.