Is your Realme 3 Pro draining the battery too much? Well, it seems like you are facing the Realme 3 Pro battery draining problem that is why you are here. Then there is nothing to worry about and you don't even need to visit the service center. This type of problem is common nowadays with Pixel users. Just follow the below-given methods to get rid of the Realme 3 Pro battery draining problem.
The issue of Battery Draining Quickly can be caused by a number of reasons, maybe some software glitch, a lot of background usage, maybe the many applications are running simultaneously, or your system software and apps are outdated, etc. Well, we have a walkthrough of each of the possible solutions, follow them carefully to get rid of the issue.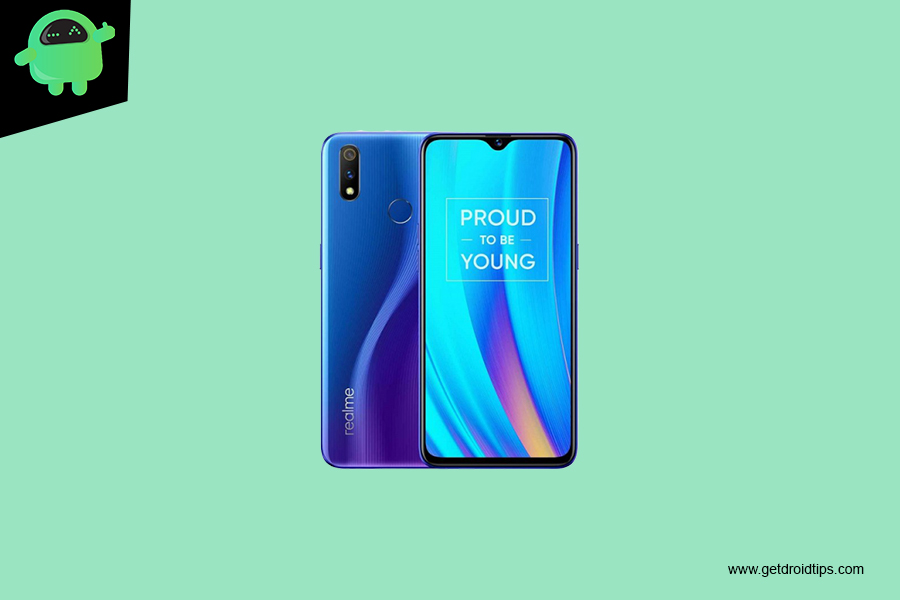 Fix, Realme 3 Pro Battery Draining Quickly
Disable Background Activity
In this method, we are actually going to find out which app is taking or I saying that draining the battery most in the background and then we will restrict the background activity.
Open Settings from the app drawer.
Tap on Battery.
And then tap on Power Usages.
Figure out which app is consuming the battery maximum in the background.
After you figure out the list of apps.
Open Settings from the app drawer.
Tap on App management.
You will now see the list of applications that are installed on your phone.
Scroll down the list and open the application for which you want to disable or enable full background sync.
You will now see a lot of options.
Tap on Power Saver and select relevant options.
Soft Reset/Reboot the Phone
Well, I think you already know how to restart your phone. So just restart the device and see whether it solves the issue or not. Restarting a device is always an ultimate solution for any issue. Not only Realme but this applies to each and every electronic device. I used to tell my mom to restart her device if she faces any issue with her smartphone.
Well if you still need to know how to restart then, here is it: Press your phone's power button. On the screen, tap Restart.
The other way of the reboot is as follows:
Firstly, unplug the charger if your phone is connected to a charger.
Press and hold both the Power and Volume Up buttons for at least 10 seconds.
Unheld the phone until it is turned on.
Update All Apps
This might be one of the issues behind the extensive battery draining in Realme 3 Pro because your apps are outdated, update them to resolve the issue.
Open Google Play Store from the app drawer.
Tap on the three lines from the top-left corner.
Then tap on My Apps & Games.
Then finally tap on Update All.
Install Latest Software Update
Follow these very simple steps to check the software update on Realme 3 Pro:
Open Settings from the app drawer.
Scroll down and tap on Software Update.
If a system update is available, you'll see the option on the screen. Tap Download and Install.
If your system is up to date, you will see a message stating that the system is up to date.
Here are a few things that are needed to take care while updating your Realme 6 Pro or any device:
Your device must be connected to the internet.
Your device must have enough space to download the update.
Your device should have enough charge, more than 50% to install the update.
Factory Reset
Disclaimer
Factory reset will delete everything, so you want to make sure that you create a copy of your personal data such as photos, videos, documents, texts, etc. ahead of time.
Open Settings from the app drawer.
Scroll down and tap on Additional Settings.
Now tap Back Up and Reset.
Then select Factory Data Reset.
Finally, select Erase All Content & Settings.
From Recovery:
In case you don't know what is recovery, the first thing the bootloader rings up is the recovery. Recovery Mode refers to a special bootable partition, which contains a recovery application installed in it. And you can fix some problems with your phone.
Switch off the smartphone by pressing the Power button for a few moments.
After that hold down Volume Down and Power keys together for a couple of seconds.
Release all buttons when you see the Realme logo.
Now select English.
Choose Wipe data then Wipe data(Keep SMS, Contacts, and Photos).
Tap OK if you want to clear all data.
Do you own a Realme Device, or any Android device and need these types of simple tutorials? Then stay tunned to GetDroidTips' Android Tips & Tricks column because many simple tutorials for Android devices are coming soon.

If you have any queries regarding this, the comment section always available for you.