New Update: Realme has announced that the open beta program for Realme UI 4.0, based on Android 13, is now available for Realme 8 Pro users. Previously, the company launched the new software for Realme 8 5G and Realme 8s 5G. The public beta testing program has now expanded to include the Pro-model. Continue reading to learn more about the Realme 8 Pro Realme UI 4.0 open beta update.
---
If you are someone who is wondering whether Realme 8 Pro will get the official Android 13 (Realme UI 4.0) update, then let's find out. In this article, we will update you on all the Realme 8 Pro Android 13 (Realme UI 4.0) related news, information, and downloads, and also guide you to flash the firmware on your device.
Realme 8 Pro was launched with a QualcommSnapdragon 720G processor and Quad rear cameras. The smartphone comes with a Super AMOLED display and supports 50W fast charging. It came out of the box with Android 11. The device recently received its first major OS update to Android 12 on top of Realme UI 3.0. Will it get an Android 13 on top of the Realme UI 4.0 update?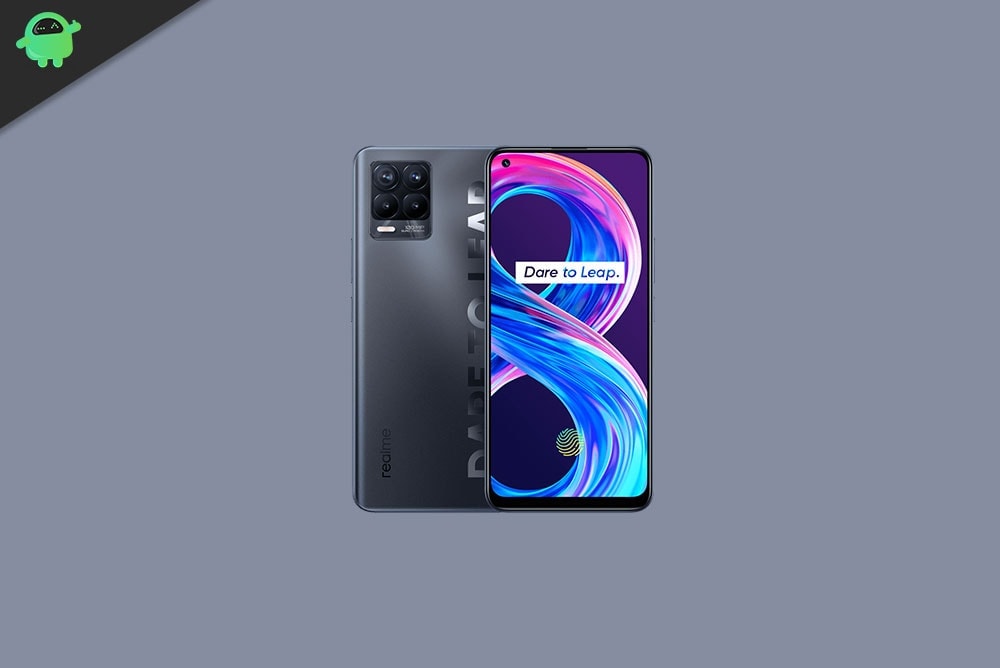 Will Realme 8 Pro Get Android 13 Update?
According to Realme's official blog, the company is committed to delivering 3 major Android OS updates and 4 years of Android Security Patches. Realme 8 Pro came out of the box with Android 11 based on Realme UI 2.0, and recently, it has received its first major OS update, Android 12, based on Realme UI 3.0. There is no info on whether Realme will roll out the Android 13 anytime soon. However, if you are here to know the exact date, we regret it because no such news is coming out from the official's side. But, it is confirmed that you'll get the update by the end of 2023.
It won't justify if we are talking about whether this device meets the minimum requirement for the update or not because this is just launched. Anyway, if you still want to inspect if this device is eligible or not, then let's hover to the specification section.
What's New in Android 13
According to Google's schedule, Android 13 will be released in Q3 2022. As we know, Google has already rolled their 2 developer previews and they have started rolling the beta build to the developer to test it.
In terms of the Android 13, it seems that the Android 12's successor has plenty of additional features and improvements to its predecessor. We've already seen and used the major UI and design element changes in Android 12 last year which is known as 'Material You'. This materialistic theming design enhanced the Android user experience in every aspect from the minimal subtle look, rounded corners, improved pop-ups, etc.
Whereas the improved scrolling screenshots, optimized one-handed UI mode, better privacy & security features, improved app notifications, per-app basis language preferences, app permissions to send notifications, BT LE Audio support, auto theme icons, updated now playing widget, etc. Whereas users will also find out intuitive QR scanner support, enhanced silent mode, tap to transfer media controls, multiple profiles for NFC payments, and more.
Android 13 (Realme UI 4.0) Update Tracker:
Regrettably, we do not have any particular release date for Android 13 for the Realme 8 Pro. But, you can bookmark this page as we will soon add an update tracker to this page along with respective links. So, just stay tuned with GetDroidTips.
New Software Update Tracker:
Updated on April 04, 2023: Realme has initiated its open beta program for the Realme UI 4.0, based on Android 13, for Realme 8 Pro users. The new software has already been released for Realme 8 5G and Realme 8s 5G, and now the Pro model is also joining the testing phase through this public beta program
Realme officially posted the open beta program details on its community forum. The beta testing is open to devices running on RMX3081_11.C.25 or C.26 builds. If your phone is on an older build, update it to one of these versions to access the open beta update. The open beta program is available to everyone interested in experiencing the latest Realme UI 4.0 interface.
The new firmware, carrying build number F.02, will be available for Realme 8 Pro users. The update brings numerous features to the smartphone, such as an updated AOD, a dynamic computing engine for performance improvement, a Private Safe feature, support for additional color palettes, large folders on the home screen, new screenshot editing tools, and more. The update will also include the latest monthly security patch.
To participate in the open beta program, ensure your Realme 8 Pro is running the latest software version. Go to Software Update in Settings, tap the gear icon in the top right corner, select Trial Version, and provide the necessary details. Once your application is approved, you'll receive the open beta update via a special OTA.
Since the Android 13-based Realme UI 4.0 update is a significant upgrade, it requires a large amount of data for downloading. Be sure to have sufficient data and back up important information before updating your device to the new software
Updated on August 14, 2022: Realme started seeding the August 2022 security patch update for the device with software version RMX3081_11_C.19. The update is based on Android 12.
Updated on September 02, 2022: Realme started seeding August/September 2022 security patch update for the device with software version RMX3081_11_C.20. The update is based on Android 12.