If you have bought the Realme X7 Pro 5G in India and want to upgrade to the latest software version that you've missed earlier or didn't get yet, then you're in right place. Here we have provided the Realme X7 Pro 5G Software Update Tracker along with the firmware download links below.
Sometimes, users didn't receive any particular software OTA update due to some server or carrier-related issues mostly. That only happens due to the incremental roll-out process by the smartphone OEMs. So, if you think that your device isn't getting the latest software OTA updates automatically, then you can manually check for it by following our guide. We have shared the full list of software update details below. Now, head over to the device specifications first before going to the update tracker.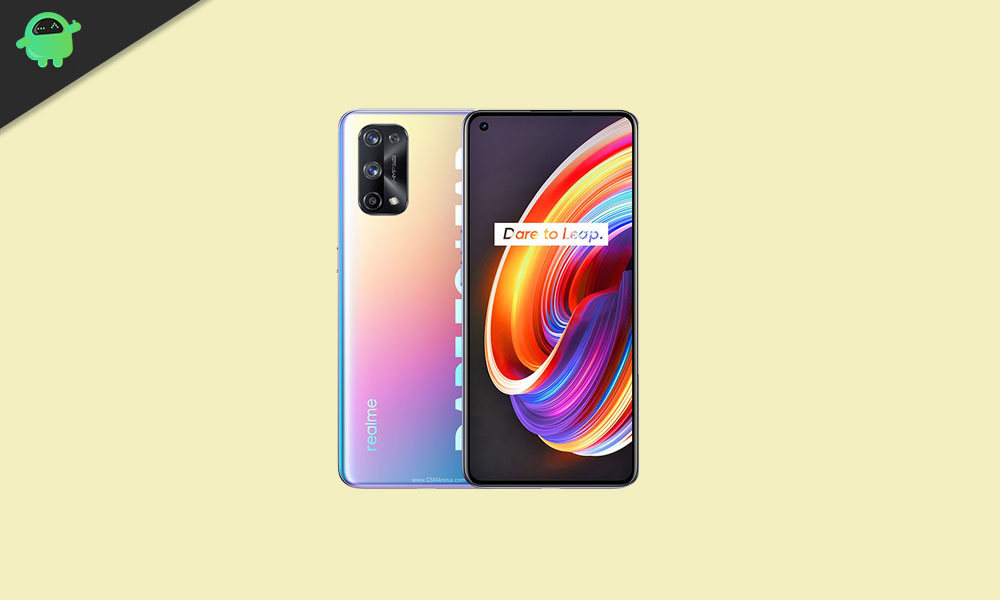 Realme X7 Pro 5G Software Update Tracker
Whenever a new official stock firmware update will be available for the Realme X7 Pro 5G model, we will keep updating the update tracker list here with the changelog and download links.
Indian Variant Software Update:
Software Version
Changelog
RMX2121_11_F.13

Security

Integrates the June 2022 Android security patches.

Camera

Fixed the crash issue of the camera in some scenes.
Optimized camera clarity in a low-light environment.
Optimized camera noise in a low-light environment.

System

Improves system performance and stability

RMX2121_11_F.06

New design

The all-new design, which emphasizes a sense of space, deliver a simple, clean, and comfortable visual and interactive experience.
Revamps the page layout based on the principle of reducing visual noise and spacing out elements, and prioritizes information with different colors to make key information stand out.
Redesigns icons using new materials to give more depth and a greater sense of space and texture to the icons.
Optimizes Quantum Animation Engine: Quantum Animation Engine 3.0 implements the concept of mass to make animations more lifelike, and optimizes more than 300 animations to bring a more natural user experience.
More creative Always-On Display: Adds realmeow and Portrait silhouette to let you freely express yourself.

Convenience & efficiency

FlexDrop is renamed Flexible Windows and is optimized:
Optimizes the method of switching floating windows between different sizes.
You can now drag a file from My Files or a photo from the Photos app to a floating window.

Performance

Adds Quick launch, a feature that detects the apps you use frequently and pre-loads them so you can open them quickly.
Adds a chart to display your battery usage.
Improves the responsiveness of turning on or off Wi-Fi, Bluetooth, Airplane mode, and NFC.

Games

In team fight scenes, games run more smoothly at a stable frame rate.
Reduces the CPU load average and lowers the battery usage.

Camera

You can now decide which camera modes are displayed on the menu bar and in what order they are displayed.
You can now drag the zoom slider to zoom in or out smoothly when shooting a video using the rear camera.

System

Optimizes the auto brightness algorithm to adapt screen brightness to more scenes for a comfortable screen reading experience.

Accessibility

Optimizes accessibility:
Adds visuals to text instructions for an intuitive understanding of accessibility functions.
Optimizes categorization of functions by grouping them into vision, hearing, interactive actions, and general.
TalkBack supports more system apps including Photos, Phone, Mail, and Calendar

RMX2121_11_C.06 / RMX2121PU_11_C.06

Desktop

Optimize the desktop notification digital sign

System

Optimize application installation operation experience
Optimize system performance and improve system stability
Fix the problem that the status bar displays 4G in a low probability after turning on the 5G switch

Application

Fix the problem of slow loading of browser news when connected to WiFi

Game

Fix the low probability of disconnection phenomenon of King Glory

Fixed a temporary noise in the login interface of the League of Legends mobile game in special scenarios
Music
Fix the problem of low-probability crash of built-in music
Security
Update Android security patch (2021#11&2021#12)

RMX2121_11_C.04 / RMX2121PU_11_C.04
Security
• Integrates the August 2021 Android security patch.
System
• Improves the charging speed.
• Optimizes system performance and improves system stability.
• Fixes an issue where the icon of a cloned app would not show on the Home screen.
• Fixes a display issue with the background of the Quick Settings panel when you pull it down from the Lock screen
Settings
• Fixes an issue where your fingerprint could sometimes not be enrolled.
Camera
• Fixes a lagging issue that would occasionally occur in the camera.
Photos
• Fixes an issue where you would occasionally be unable to open the Photos app
RMX2121PU_11.A.14
System
● Fixed the probabilistic issue of crashing and restarting
How to Check Software Update on Realme X7 Pro 5G
Before going to the manual firmware upgrade process, if you feel that your device isn't receiving the OTA update notification for a while, then you can check for the software update manually. In order to do this:
Go to the device Settings > System updates. It will search for the software update and you will get notified if a new update is available on your device. Simply grab the firmware version by downloading and installing it.
Additionally, it's recommended to maintain the phone charge at least up to 50%-60% and connect your device to Wi-Fi for a faster and stable download.
Follow our guide on how to install Realme Firmware on any Realme device.
Now, let's assume that you've successfully upgraded your Realme X7 Pro 5G device to the latest software version. Facing any issue with the software update guide? Comment below.
Source: Realme