Back in 2015, Reliance has launched its GSM mobile network service which is known as Jio. The brand has more than 360 million subscribers across India and it offers very good recharge packages for calling & internet. Now, at the starting of 2020 Reliance has launched Jio Wi-Fi Calling Service in India, so that the users can easily do voice or video call over the Wi-Fi network. It's quite anticipated for a while among the Jio users and now the service will roll-out in a phased manner till January 16, 2020.
Last year in December, Bharti Airtel has launched its VoWiFi service in India including Delhi, Mumbai, Kolkata, Karnataka, Tamil Nadu, Andhra Pradesh, etc. But Reliance would be the first company to release the service for a pan-India basis. Reliance has claimed that the Wi-Fi calling will work best with the Jio 4G SIM all over India. Therefore, the company has also listed most of the smartphone brands which are running in India.
Most importantly, it will work on any Wi-Fi network, users can call from anywhere in India, offers better call reception & stability, maximum coverage in indoor areas, and more. This service won't cost anything extra but you will need an active Jio plan and a Wi-Fi calling supported device. It will be available over 150 devices from 12 brands like Apple, Google, Motorola, Samsung, Vivo, Xiaomi, etc. In the coming few weeks or months, more handsets and brands will be added expectedly.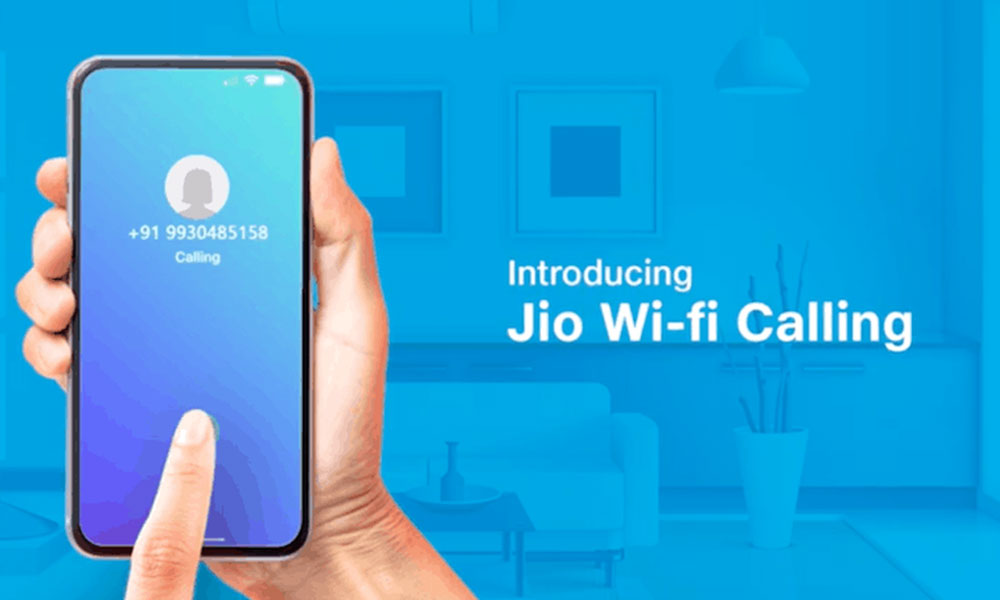 Steps to Enable Jio Wi-Fi Calling
You have to enable the Wi-Fi calling at first on your compatible device for both Android and iOS platforms. We've provided both the steps below.
For Android:
Go to the device Settings > Either search for Wi-Fi Calling directly or you can find it under Connections.
Turn on the Wi-Fi Calling toggle.
You're done.
For iOS:
Head over to the Settings > tap on Phone option > tap on Wi-Fi Calling and turn on the switch.
That's it.
Note:
Make sure that you should have an active Wi-Fi connection to avail this Wi-Fi calling feature.
Once you're done with the process, you can call from anywhere in India via the regular voice calling method and your phone will automatically switch between the Wi-Fi & Cellular network without any lag or interruption.
Source: Jio