Today I bring an important guide for the macOS users. It is about How to Remove Man­aged By Your Orga­ni­za­tion on Chrome browser. Normally, this feature is legitimately used on macs that are used in an official organization. If you are someone who personally owns a MacBook(non-official use) and you see Managed by Organization on your chrome, then it denotes the presence of malware.
Do not worry for I will explain in this guide about what causes this issue. Also, like every other guide I do, I will provide a working solution that will fix the issue. As I said earlier, we are dealing with a malware situation. We will have to remove unsolicited extensions and applications from the Mac. No one likes malware on their devices. So, do not miss out on this guide.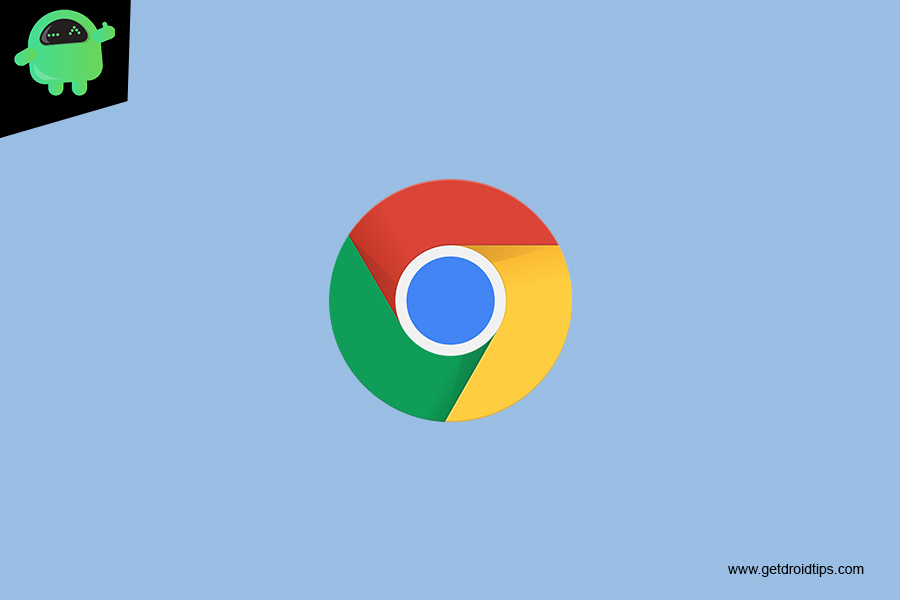 Related | How to Fix if Google Authenticator is Not Working on Apple iPhone
Why Do Managed by Organization Shows Up On Chrome.?
If you have a MacBook that your office provided you, then you may see the Man­aged By Your Orga­ni­za­tion when you open Chrome. This is normal if your management set that up. It means the Mac is a part of a business network. They do it to implement efficient usage of the browser.
Mostly, the admin allows the installation of extensions that are necessary for official use. No employee can install or remove any extension as per his choice. The settings in Chrome are managed by the admin. At the organizational level, this is used to set policies to ensure proper running of the Chrome browser.
Indications of Malware Presence
Let's say your MacBook is a personal device. If you see such Managed by Organization, then most likely it is a malware. It can also be a browser hijacker. The problem is you are not a part of any firm. The target of the malware is to install malicious extensions on your Mac. As Managed by Organization is enabled, you cannot uninstall those extensions directly.
Every time you try to remove those harmful plugins, you will see Managed By Organization instead of any uninstall or remove option. This is not it. There are many more indications that will concretize the malware attack on your Mac.
You may see the search engine for your web browser changing on its own. Malicious pop-ups may start showing up out of nowhere. If it's an adware, then you may get to see obscene ads linking to dubious websites. Make sure to be careful enough and not click on those ads or links. It will further lead to malware infestations.
Guide | How to Transfer Android Files to Mac with OpenMTP
How to Remove Man­aged By Your Orga­ni­za­tion on Chrome.?
Now, let's check out the fixes for this issue. There are a few workarounds available that can actually remove managed by your organization from the Chrome browser.
Look for Suspicious Profiles and Uninstall
If your Mac is only for personal use, then you need to look for the presence of suspicious profiles that may have taken control over your computer. These profiles may have initiated the browser hijack or malware attacks. So, you need to find them out and remove them promptly.
Go to System Preferences > Profiles
Check under Device Profiles
If there is any profile that you have no idea about then select it
Click on – sign to remove it.
Note
In case you do not find any dubious profile, then do not worry. It is not mandatory that just because you are facing the Manage by Your Organization Issue, a profile should be found on your PC. You May try out other troubleshooting methods that are applicable.
Get Rid of Malicious Apps
When we talk of malware, there are high chances that the concerned device must be laced with some malicious app or extension. Normally, a user never notices when this app/plugin gets installed. They get onto your system when you click on some suspicious or not so suspicious-looking pop-up or advertisement.
Nevertheless, you can still find them and remove them manually.
Click on Finder > go to Applications
As usual you will see the complete list of installed applications on your Mac.
Carefully scroll through the list and check for any app that you never saw before on your PC.
There may be some apps that may get installed as auxiliary installation under any other app. Check for that as well.
For the apps that you will install, right-click on them > select Move to Trash
Always, make sure to use and install minimum number of efficient apps. This way you can avoid cluttering your device with third-party applications.
Tip
If you think that too much advertisement is ruining your user experience, then simply go for an ad-blocker. It is a sureshot way of staying at a bay from fishy ad clicks resulting in adware attacks.
Reset Google Chrome
Launch Google Chrome
Go to Settings > click to expand Advanced
Scroll down to Reset Settings
Under that Click on Restore Settings to Their Original Default
To confirm the reset process, click Reset Settings
Remove Man­aged By Your Orga­ni­za­tion
Use the Finder and select Go to Folder
In the next window that opens, in the path section paste the following.

/Library/Managed Preferences/

Next, you have to look for the following files

com.google.Chrome.plist

[username]/com.google.Chrome.plist

[username]/complete.plist

Note

Username means the one you use for your Mac. Replace the username in the command with the actual username you have.

Use a Text editor to open them
Check whether there is anything suspicious mentioned that links to the malicious apps or extensions you removed earlier.
Remove all of them.
Uninstall and Re-install Chrome on Mac
One of the last resort you can follow to fix the issue is to completely uninstall Google Chrome from your Mac. Before uninstalling you can save your bookmarks to iCloud or Google Drive. Later when you re-install Chrome, you can import the bookmarks.
Uninstalling will remove all the files, app support, app launcher, etc.
Click on Finder > Access Go to Folder
In the path paste the below command

/Applications/Chrome.app

Now, look for these files and delete them


List of Files


/Library/Application Support/Google/
/Library/Google/
/Applications/Chrome.app/
~/Library/Google/
~/Library/Application Support/Google/
~/Library/Preferences/com.google.Chrome.plist

Next, after the uninstallation is finished, restart your Mac. Then Re-install Chrome. now, you should not face any Managed by Your Organization option on your browser.
Check this | Customize Google Chrome on macOS [Complete Guide]
So, that's all about how to Remove Man­aged By Your Orga­ni­za­tion issue from Chrome browser running on any Mac. I hope that you found the guide useful. Do try these troubleshooting methods if you have been facing this issue on your Macbook.
Also, make sure not to click on fishy ads or install any dubious application. Frequently, keep a tab on your installed apps to check whether any suspicious app got installed on the system. A little awareness can save your Mac from web hijack and malware attack.
Read Next,