An amazing sequel to Resident Evil 7 Biohazard, Village's creepy atmosphere, and scary monsters will keep you on edge. Capcom uses the Story of Ethan Winters smartly, which is absolutely a masterpiece.
Capcom takes the best parts from all the past Resident Evil Games (Primarily RE4) and combines them for the ultimate Resident Evil experience! In addition, the REV has had some top-notch graphics quality. However, that's why the users with a bit low specs PC suffer from FPS drop on PC. So, without looking for shortcuts to avoid FPS drops, you can follow the methods we describe in this article below to get rid of Resident Evil Village FPS drops on your PC.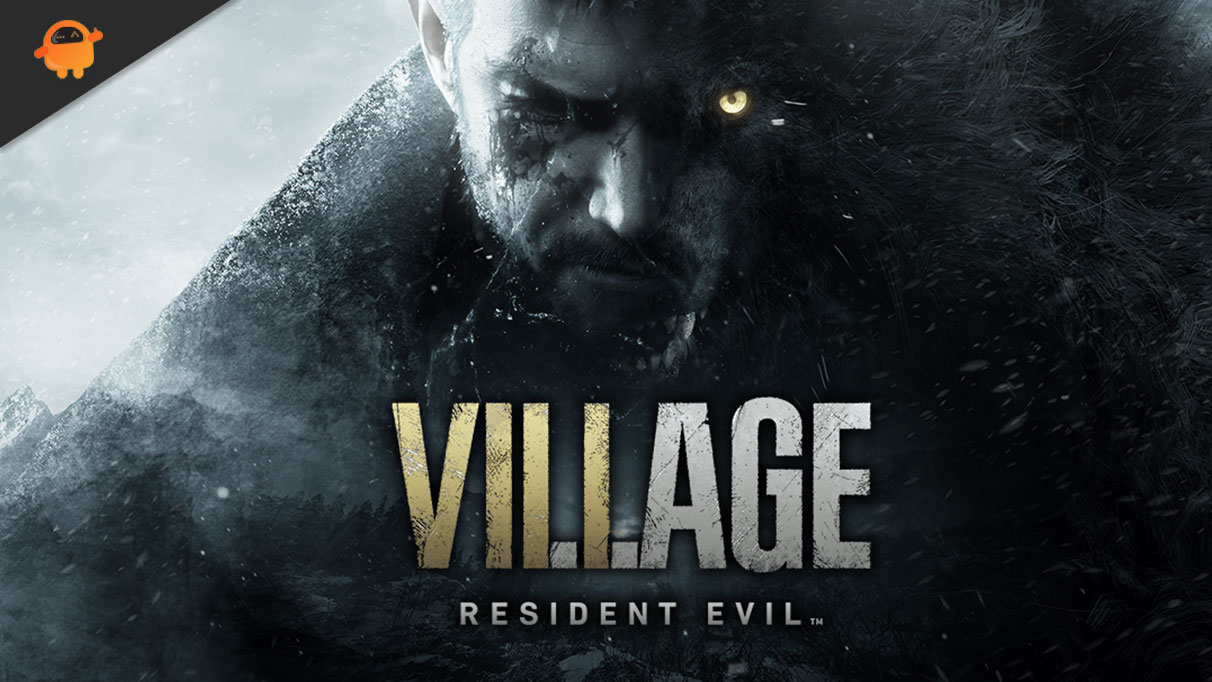 How To Fix Resident Evil Village FPS Drops on PC
FPS dropping issues are commonly seen when you have faulty or outdated software installed on your PC. So, before performing any complex troubleshooting steps mentioned below, you should check if your device is running on the latest software.
Fix 1: Close Resource-Hogging Apps
Using your keyboard, press and hold Ctrl, Shift, and Esc simultaneously to launch Task Manager. Then, a permission box will be prompted. So, you need to click on Yes.
Then, it would better if you chose the applications that consume a large amount of memory, CPU, and network. Then tap on the End task to close them temporarily.
After that, rerun the Resident Evil Village and check if you can now play the game without any FPS drop issue.
Fix 2: Disable the Steam Overlay to Fix FPS Drops on PC
Launch Steam
Go to the LIBRARY tab.
Right-click on Resident Evil Village.
Select Properties.
Click on the GENERAL tab.
Uncheck Enable Steam Overlay while in-game.
Now, launch the Resident Evil Village and see if the game runs without any FPS drop or not.
Fix 3: Install the Latest Game Patch
CAPCOM regularly rolled out patch updates to fix various bugs and glitches to improve Performance. However, there is a chance that the recent update contains some bugs that cause the FPS fluctuation while playing. In that case, check if there is a patch update is available to fix the issue. Although the Steam app will automatically detect it.
But, sometimes, due to technical problems, it fails to do it. So, you need to check for new updates manually. If you notice that there is an update available, immediately download and install it via the Steam client and rerun the game to check if FPS drops on PC anymore or not.
Fix 4: Tweak Your Graphics Card Settings
For Nvidia:
Open NVIDIA Control Panel.
Click on Manage 3D Settings.
Click on Program Settings.
Add Resident Evil Village to customize its graphics settings.
Then, modify the following settings:
Image Sharpening must be turned Off.
Threaded Optimization should be On
Power Management set to Prefer Maximum Performance.
Low Latency Mode is always turn Off.
VSync should also be turned Off.
Texture filtering quality is set to the Performance.
Click Apply to save the settings.
For AMD:
Launch AMD Radeon Settings.
Click on Gaming followed by Global Settings.
Then modify the settings as shown in the picture below: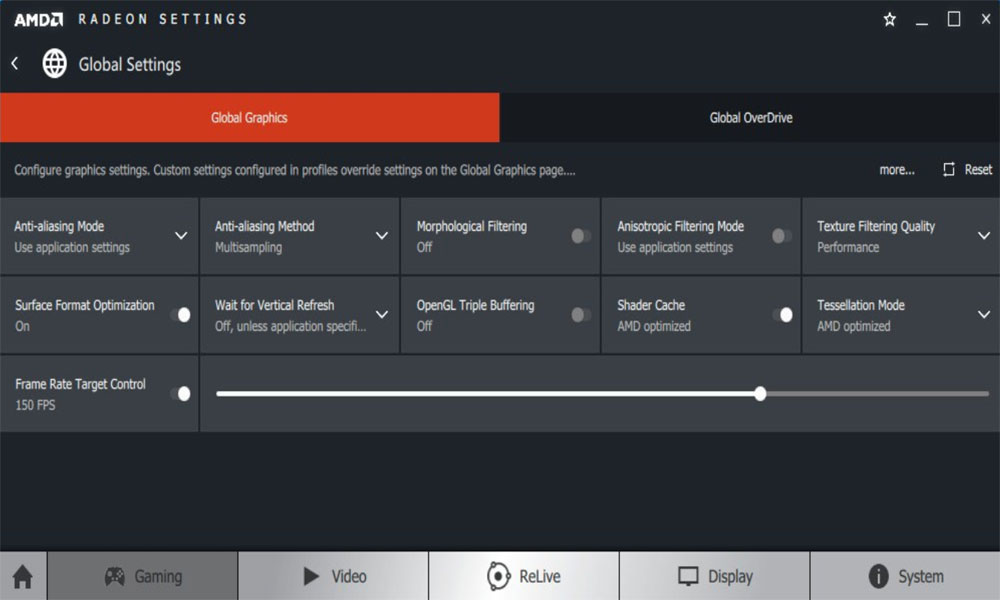 Once you tweak some changes, as we mentioned above, rerun the game and check if the FPS drop issue gets resolved or not.
Fix 5: Modify In-Game Graphics Settings to Fix FPS Drops on PC
Open the Resident Evil Village.
Then, click on the Start the game.
Now, head towards the Options and then click on Display.
Tweak the settings as you have seen in the screenshot below: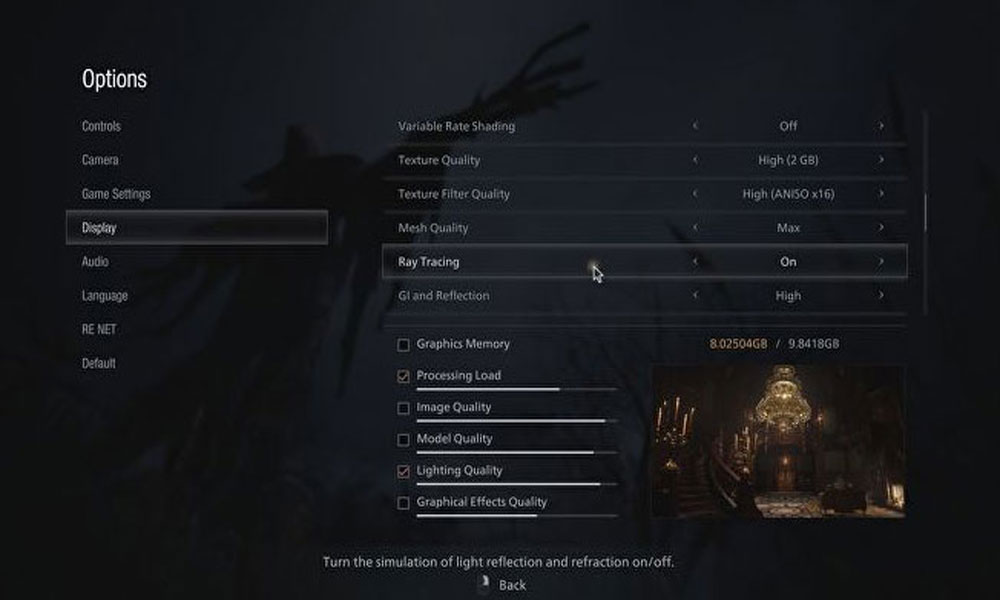 You need to make some changes in your in-game settings to avoid the FPS drops issue on PC.
Fix 6: Adjust Your Windows System for the Best Performance
Using your keyboard, press and hold the Windows key and R altogether to launch the Run dialog box.
Now, type SystemPropertiesAdvanced in the search field of the run box and hit the Enter button. This will launch the System Properties.
Now, inside the Advanced tab, click on the Settings button located in the Performance tab.
After that, tap on the Visual Effects section, and click on Adjust for best performance option. Then hit the OK button.
Once you adjust your windows system for the Best Performance, rerun the REV and see if the FPS drops issue on PC get resolved or not. However, if even this method could not help you fix the issue, don't worry! Simply follow the last potential fix to maintain the FPS while playing the game.
Fix 7: Set Resident Evil Village to High Priority
Launch Resident Evil Village.
Using your keyboard, press and hold Ctrl, Shift, and Esc simultaneously to run the Task Manager. Now, if prompted for permission, then click on Yes.
After that, switch to the Detail tab and right-click on the main process of Resident Evil Village, and set it to High.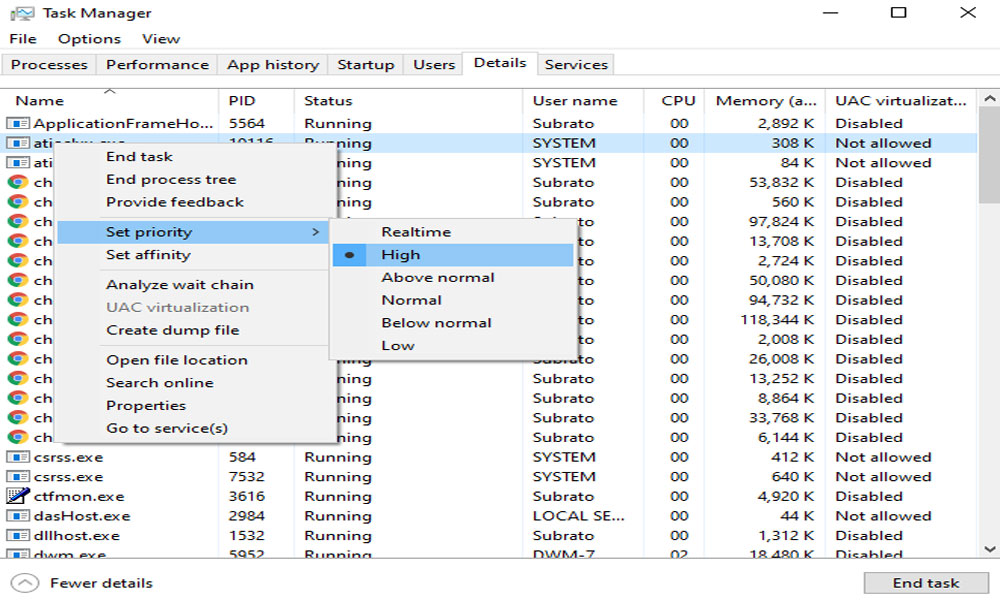 You can follow some steps to set REV to high priority and then check if the FPS drops issue on PC get fixed or not. If you are still experiencing the FPS drop issue on your PC, we suggest you reinstall the game once and see if something changes.
Author's View
In REV, the game environments are full of detail, such as the audio is just as frightening as the visuals and the monsters are quite addictive that makes you play the game more and more. And while in an intense match, now one wants FPS drops in the game as it bothers or spoils the gameplay. So, in that case, typically, we bump up to Google and search for the solution. But, instead of doing that, you can bookmark our website Getdroidtips.com so that next time, whenever you face any issue regarding any game, fix it just with one click.
That's all we have in this guide. We are assuming that this guide helped you. Unluckily, if we missed something by mistake, let us know in the comment section.