In this guide, we will bring you all Android enthusiasts a comprehensive detail on how to restore Back to Stock ROM. This guide will cover various smartphones from popular OEMs such as Samsung, OnePlus, Google and Xiaomi. Those of you who may be new to the technical aspects of Android devices, may wonder what is a stock ROM.? Well, it is nothing but the operating system on which the device runs.
Next, you may ask if it's the OS then what's the need in restoring it.? The need for restoration comes when the user installs some custom ROM as a replacement for the stock ROM. Android OS is of open-sourced nature. So, to check out various features a custom ROM offers over a regular stock ROM, people tend to try the former. However, in most cases, people are in great haste. So, they make some mistakes while installing the custom ROM, and the whole device goes berserk.
So, then the need for restoring back to stock ROM arises. The same we have covered in this guide.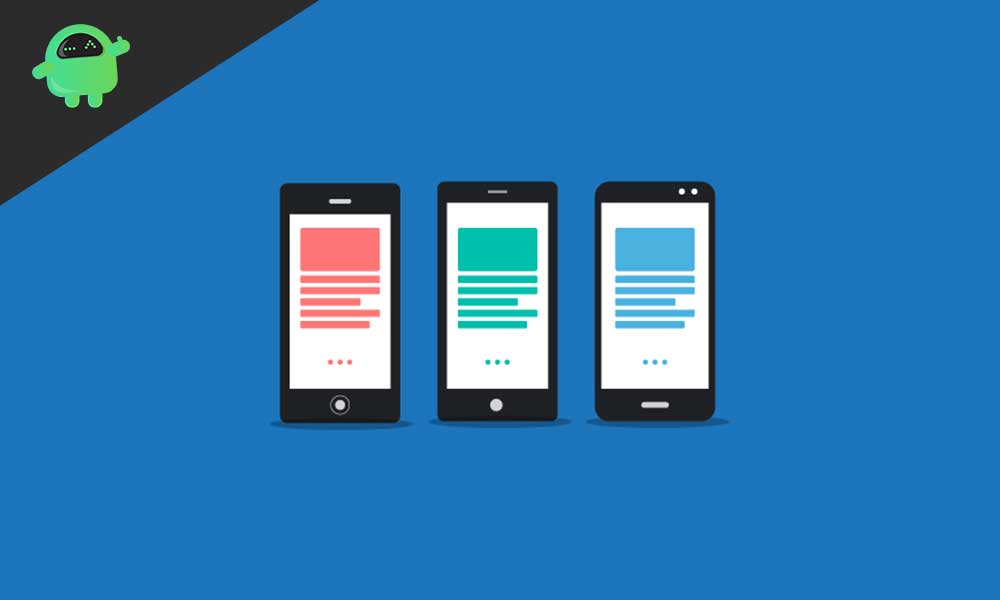 What is a Stock ROM?
Let's explain in a simple way. When you buy a smartphone from any seller and unbox the device, the operating system that runs in it is the stock ROM. Stock means the one which the OEM has designed and pre-loaded into the smartphone. Stock ROMs are based on various versions of Android OS. In some devices like Google Pixel, the stock ROM is based on pure Android or Vanilla Android.
Again in devices from Xiaomi and Samsung make use of their signature skins over vanilla Android UI. This means Xiaomi uses the MIUI and Samsung uses OneUI respectively. Having a skin over native Android OS helps bring a
Why Stock ROM is important
Let's elaborate on why stock ROM will always have a great advantage over the custom ROMs. Basically, when you buy your device, the stock ROM is working perfectly fine. Yes, I admit some times it has got bugs but it can be solved instantly.
One example is when Samsung or OnePlus release new Android OS, they immediately drop hotfixes if the early builds have bugs. Things are official. The OEMs are running a tight business they will ensure that users enjoy a seamless experience without any hassle.
If you ask me, I have personally rooted my smartphone and used custom ROMs, TWRP, etc. However, that comes at a lot of prices. To install a custom ROM, you need to root your smartphone. When you root your device, the warranty gets void. Secondly, you cannot use banking apps on your device. There is a workaround using Magisk, but it may not be effective every single time.
With custom ROMs, you may face issues like app crashes and bugs. The custom ROMs come from non-official developers. They are really talented that's for sure as they cand design a complete alternative for stock ROMs. However, it may not always possible for them to squash each and every bug. Build variants of Android OS differ. So, depending on which user is using which version of custom ROM, the troubleshooting may be a time taking process.
As mentioned before, many times the custom ROM build is new builds that tend to be buggy. So, expect app crash, shutdowns, hanging issues, and whatnot. Bricking is a major issue that often arises. So, restoring back to stock ROM will help in unbricking a device. Also, as we are reverting back to the official version of the ROM, the bug issues will be solved. In case, the device is lagging due to bugs, the same will be resolved as well.
Getting back to stock ROM will also unroot the device and you can run any official application on your smartphone without any hassle.
Pre-Requisites
No, before we begin the guide on how to Restore Back to Stock ROM on various smartphones, we need to have various tools and the stock ROM for respective smartphones with us.
Taking Backup
It is a good practice and a necessary step to endure that your device data remains safe while you perform any kind of modification on your smartphone. So, you have to take a full data backup on your device. Either you can use any apps for simply transfer the data to your PC using a data cable.
While restoring to stock ROM, the device will go back to its factory avatar. This means it will become the same when it was first bought and unboxed. Naturally, all the data will be wiped out. So, backup is necessary.
Download Stock ROM
To make things super easy for you, here we have put up the stock ROM repository links for various smartphones from popular OEMs such as Samsung, Google, Xiaomi, OnePlus. It also consists of smartphones that run on MediaTek and Spreadtrum chipsets.
Download Flash Tool
Here is the list of flash tools you would need for various devices. These are respective tools meant for specific OEMs. This means if you use a Xiaomi smartphone, then to install/restore the stock ROM use the dedicated Mi Flash Tool. Do not use any other flahs tools meant for other OEMs.
Mi Flash tool for Xiaomi Smartphones
ODIN Flash tool for Samsung Smartphones
SP Flash tool for Smartphones running on MediaTek Chipset
SPUpgrade tool for Smartphones running on Spreadtrum Chipset
For OnePlus phones, we will be using ADB sideload technique to flash the stock ROM.