Over the past two years, since its inception, Realme has built a name for itself in the smartphone market. Especially here in India, Realme is a preferred brand for users who are looking for top-of-the-line specs at an affordable price. Realme started off concentrating all its might on the Indian users and later on expanded its coverage to Europe and other parts of the Asian region. The latest research report from Counterpoint Research also points out that "Realme is the fastest growing (157% YoY) brand globally in Q1 2020." This is very sound and happy news for Realme as a brand because, in times where other OEMs are failing to meet ends need, there is a brand that has grown tremendously.
Though many of you would give credit to the company's continuous innovation and frequent addition of smartphones for its rise, one cannot forget the good work that Realme has done to push the latest updates for its devices. In fact, Realme was some of the only brands that came up with a dedicated Android 10 update roadmap and adhered to it, even today. The majority of its phones are already running Android 10 with Realme UI 1.0.
Realme not only caters to the mid-range or budget segment of consumers, but it has some really affordable flagship devices under its portfolio as well. Take Realme X for example, which came out in 2019. In this post, we will give you a complete software update tracker for the Realme X, so that you will be able to stay updated regarding new updates whenever it is pushed for the Realme X. So, with that being said, let us take a look at the article itself: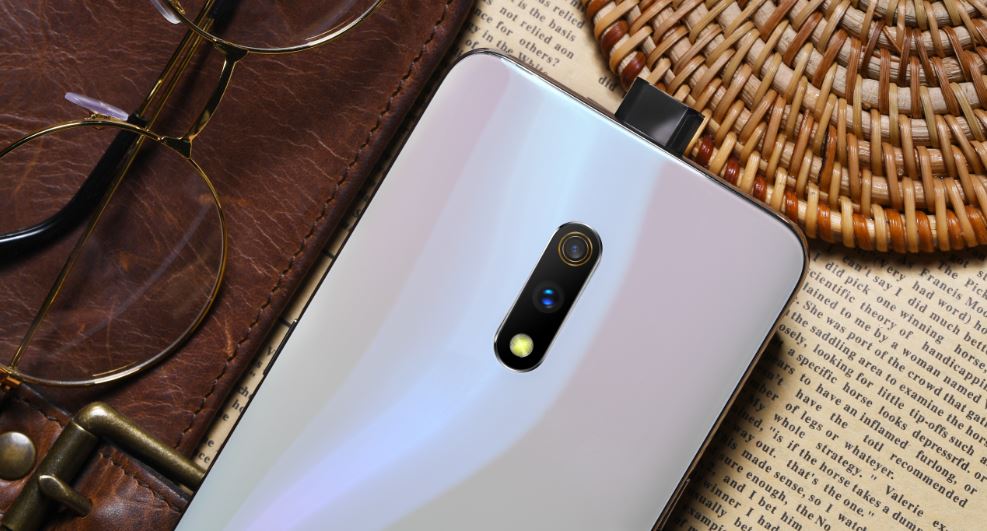 Realme X Specification Overview
Talk about specifications, Realme X is powered by Snapdragon 710 chipset which is coupled with 4-8 GB of RAM. It houses a 3765 mAh battery, a dual-camera setup at the back with a 48 MP primary shooter, and a 5 MP depth camera. It sports a 6.5-inch display with Corning Gorilla Glass 5 protection. Realme X offers onboard storage options of up to 256 GB and also sports the pop-up 16 MP selfie camera.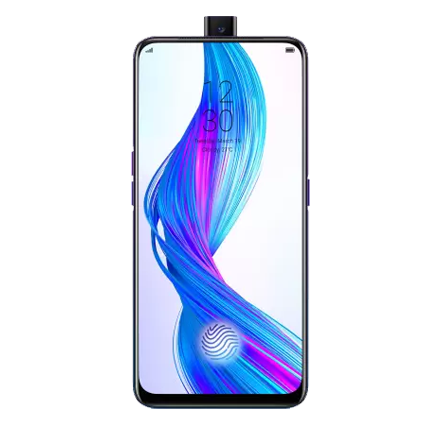 It features an under-display fingerprint scanner and supports Fast charging 20W with VOOC 3.0. Coming to the software department, it comes with Android 9 Pie out of the box and has been updated with Android 10 (Realme UI 1.0).
What is Realme UI?
It is no brainer that Realme's parent company is Oppo. Which is the reason why the company up until the release of Android 10, went ahead with the ColorOS custom UI as their default skin, which turns out to be the stock UI for all the Oppo phones. However, with the launch of Android 10, Realme decided to ditch the ColorOS UI and went ahead with its own version of the custom UI called Realme UI. Notably, it was bundled with Android 10, and devices receiving Android 10 updates would also be upgraded with Realme UI 1.0.
Realme UI brings in tons of new features (some borrowed from ColorOS 7, of course). Here is a list of features that Realme UI packs to give you an overview of the freshness of this latest Realme skin:
Customizable icon styles
Animated Wallpapers
Always On Display
Dual Audio
Smart Sidebar
Dark Mode
Enhanced Privacy and Protection
Focus Mode
Digital Wellbeing
Screen Light Effects
System Themes
Game Space
Why To Install Realme UI?
Well, there is no choice for the users other than to install the Android 10 update and if you wish to enjoy the Android 10 update, then you will also be getting Realme UI custom UI. But, that is not a bad thing, because this new UI brings in tons of new features and if you compare with ColorOS 7, which Oppo has bundled with Android 10 update for its devices, Realme UI brings in several new features for the phone. So, there isn't much choice left for the Realme users than to update their phone with an Android 10 update that also tags Realme UI along with it.
Realme X Software Update Tracker
Below is the software update tracker for Realme X
Update Version
Changelog
RMX1903EX_11_F.05 / RMX1903_11_F.05

Support: Indonesian Region

Security

Updated Android security patch: September 2021

RMX1901EX_11.C.12
Security
● Updated Android security patch: June & July 2021System
● Optimized the system performance and improved the system stability
RMX1901EX_11_C.11
Security
● Updated Android security patch: April 2021
RMX1901EX_11.F.03

RMX1901_11_F.03

Security

• Integrates the August 2021 Android security patch to enhance system security.

System

• Optimizes system performance and improves system stability.

Wireless

• Boosts Wi-Fi performance with stronger signal across Wi-Fi channels.

Camera

• Fixes an issue that might cause the Camera app to freeze when using the rear camera in Portrait mode.

• Fixes an issue where the Camera app might freeze when you switch to the front camera, turn on flashlight, and then switch to another shooting mode.

• Fixes an issue where the Camera app might stutter when taking burst photos in bright light outdoors.

realme UI

• Fixes an issue where app windows in the animation might show square corners instead of rounded corners when you exit an app.

• Fixes an issue where the search box and the navigation buttons might overlap in Guest mode.

• Fixes an issue where apps might appear in the wrong place in the Recents screen when you switch to the Recents screen from Split screen view.

Apps

• Fixes an issue that might cause ambient sound to disappear when you turn voice chat on and then off in games

RMX1901EX_11_F.02

RMX1901_11_F.02

Security

Update Android security patch (2021#07)

RMX1901_11.C.19

RMX1901EX_11.C.19

System

Optimize system performance and improve system stability
Optimize the recognition accuracy of SMS numbers in some scenarios

Application

Fix the problem that the network statement popup disappears when using the cloud service system return function

Security

Update Android security patch (2021#3&2021#4)

RMX1901EX_11.C.10
Security
● Updated Android security patch (February & March 2021)Setting
● Optimized the switch logic of Control Center
● Fixed the probabilistic restoring to default ringtone issue in call ringtone
● Fixed the probabilistic voice failure issue in PUBGSystem
● Optimized system performance and improved system stability
RMX1901EX_11.C.09

Security

Updated Android security patch: December 2020, January 2021

Settings

Added short-press the power button to turn off flashlight feature while screen-off

Apps

Fixed the issue that two cancel buttons appear when the input box is clicked multiple times in the weather

Bluetooth

Fixed the probabilistic issue of failure to open Bluetooth scanning

Photos

Fixed the probabilistic issue that Photos cannot play HDR videos

Alarm

Fixed the probabilistic issue of crashing when entering the alarm details

Networks

Fixed the probabilistic issue that VOLTE be registered

RMX1901EX_11.A.07

Security

Android Security Patch Level Update: August 2019
Modify Qualcomm WiFi security vulnerabilities to enhance system stability

System

Support OSIE Vision Effect for TikTok/Likee/Vmate/Vigo video Apps
Modify no Dolby sound effects in special scenes

RMX1901EX_11.A.08

Security

Android security patch: September 2019

System

Added the manual lock feature by long-press the power button
Manual limit the network speed of hotspot connected device
Display the data consumed by connected devices
Customizable data consumed reminder

Setting

Display the screen on time
Added Google Digital Wellbeing

Launcher

Added date and weather widget
Optimized Smart Assistant interface

Notification Center and Status Bar

Redesigned the notification center style
Swipe left or right to remove the message prompt after receiving the message

Power Consumption

Partial scene power consumption optimization

Known Issue Fixed

Fix the issue of the camera rising up when the WhatsApp video call

RMX1901EX_11.A.09

Security

Android security patch: October 2019

System

Updated charging animation
Font feature to Theme Store has been added

Settings

Brings the realme Laboratory
Integrates Dark Mode
Added option for notification dots for updates
Quickly enter hidden applications list with fingerprints

Notification Center and Status Bar

Adds option to swipe down on home screen for global search or notification center
fast switch toggle between SIMs in notification center
Removal of the reminder after the hotspot enables
The prompt for detection of rooted phone is removed

Touch

Improves touch experience when gaming

Known issues fixed

Fixed some applications' behavior

RMX1901EX_11_A.10

Security

Android security patch: November, 2019

Launcher

Added click the blank area to back to the launcher on recent task interface

Notification Center and Status Bar

Added dark mode fast switch toggles in notification center

Settings

Added flash on call feature

Known issues fixed

Fixed the contents is not clear of the dialog of the WhatsApp while enabled the dark mode
Fixed the WeChat process been shut after dark mode enabled
Fixed volume lower when playing music after the power saving mode turned off the Dolby
Fixed touch not responding issue after the exit game
Fixed issue of download the sticker shows the network connection failed with data via VPN tools

RMX1901EX_11_A.11

Security

Android security patch: December 2019

Known issue fixed

Fixed partial known issue, improved system stability.

RMX1901EX_11_A.12

Security

Android security patch: February 2020

System

Updated some third-party applications to the latest version
Fixed some known bugs, and improved system stability

Network

Added Airtel and Jio VoWiFi feature

RMX1901EX_11.C.01

Visuals

Updated UI to realme UI
Brand new Real Design makes visuals more attractive and operation more efficient.

Smart Sidebar

Optimized user interface and improved one-handed operation.
Optimized Smart Sidebar: Replaced File Console with File Manager; removed OSIE Visual Effect and No Notification Alerts.
Drag an app out of Smart Sidebar to open it in Split-screen Mode.
Added two new features: "Assistive Ball Opacity" and "Hide Assistive Ball on Fullscreen App".
Optimized the Floating Window feature for more apps.
Added Bubbles: A bubble is displayed when you open an app in a floating window from the Smart Sidebar. Tap the bubble to collapse or open the app.

Screenshot

Optimized 3-Finger Screenshot Gesture: Use 3 fingers to touch and hold the screen, and swipe to take a screenshot of the selected part of the screen (partial screen capture). Use 3 fingers to touch and hold the screen, and swipe your fingers outwards to capture a long screenshot.
Added screenshot settings: You can adjust the position of the screenshot preview floating window and set the screenshot sound.
Optimized screenshot preview floating window: After taking a screenshot, drag it up and release it to share it, or drag it down and release it to take a long screenshot.

Navigation Gestures 3.0

Optimized gestures: All gestures are supported in landscape mode.

System

Added Focus Mode: Minimizes outside distractions when you are learning or working.
Added whole new charging animation.
Optimized the Quick Settings user interface for easier one-handed operation.
Added pause feature for screen recording.
Added a floating window and settings for screen recording.
New sounds added for file deletion, calculator key touches, and compass pointer.
Optimized system built-in ringtones.
Added TalkBack floating prompts for Accessibility.
New management feature for recent tasks: You can view the memory of recent tasks and locked apps.

Games

Optimized visual interaction for Game Space.
Optimized loading animation for Game Space.

Homescreen

Added new live wallpapers.
Added artistic wallpapers.
Added option to open Global Search or the notification panel when swiping down on homescreen.
Added option to customize the size, shape, and style of app icons on homescreen.
Optimized the graphic design of password unlock to facilitate one-handed operation.
Support for animated wallpapers on the lockscreen.
Added a Simple Mode for homescreen, featuring larger fonts, icons, and a clearer layout.

Security

Random MAC address Generator: When your phone is connected to Wi-Fi, network system generates a random MAC address to avoid targeted ads and protect your privacy.

Tools

In Quick Settings or Smart Sidebar, you can open Calculator in a floating window.
Added the trim feature in Recordings.
Added the Weather (dynamic) ringtone, which automatically adapts to the current weather.
Added weather-adaptive animations in Weather.
Added audio source selection for screen recording

Camera

Optimized the Camera UI for better user experience.
Optimized the Timer UI and sound.

Photos

Optimized the Album UI for a clearer structure and photo thumbnails.
Added Album Recommendations that recognize more than 80 different scenes.

Communication

realme Share now supports sharing files with OPPO, Vivo and Xiaomi devices.
Optimized the Contacts UI for a more efficient experience.

Settings

Search Settings now supports fuzzy match and contains a search history.

Music

Added Dual Mode Music Share in realme Lab.

RMX1901EX_11_C.02

Security

Android security patch: March, 2020

Settings

Added screen light effects

Fixed

Fixed the probabilistic issue of stuck after upgrade
Optimized the effect of game audio
Fixed the probability error of boot animation display
Fixed the low probabilistic stuck issue while using third-party applications
Optimized system power consumption
Fixed low probability stuck issue due to the memory leak of system
Fixed the probabilistic issue of fingerprint recognition failure
Fixed the probability issue that photos or screenshots are not displayed after upgrading

RMX1901EX_11.C.03

Security

Android security patch: April, 2020

Battery

Decimal point display added to charging animation

Application

Added DocVault ID feature

Known issue fixed

Optimized audio quality for third-party apps
Added arrow to the right of the list of recent location information requests in dark mode
Fixed the issue that the prompt tone appears every time when the client plays music
Fixed the issue that the alarm is automatically turned off after being cleared by the background task

RMX1901EX_11.C.04

Security

Updated Andriod security patch(2020#6)

Applications

Added Heyfun(India)
Added realme PaySa(India)
Added realme Link

Battery

Added charging animation on the lock screen
Added charging decimal display on the lock screen while charging

Settings

Modified default state of power saving mode auto-off switch
Modified default state of screen brightness reduction switch in power saving mode

Optimization

Optimized transparency of the slide back gesture style
Optimized screen recording icon size

RMX1901_11.C.12

China Version

Application:
Bluetooth:

Added Bluetooth headset (Air and Neo) pop-up function (this function can only be used with realme headsets, and it needs to be used with the realme Link application to update the headset firmware)
Fix Bluetooth search Back to the previous level, the interface shows the problem that the Bluetooth device is not found.

Game space:

Added the ability to display barrage messages in the game
Fix the problem that the low probability phone does not take effect after the game space is blocked notification
Fix the related functions after the game space is uninstalled

Calendar:

Added the function of interacting with contacts in the calendar
Optimized the UI layout.

Recording:

Added the function of recording to text.

Note:

Added the function of note encryption
Added the function of note to do

Realme laboratory:

Added super night standby, optimized the problem of fast power failure at night standby
Optimized the smooth speed sliding screen function

Screen recording:

Optimized the screen recording function

System:

Optimized the floating window and privileged application judgment method, fixed the QQ login in the glory of the king game Low probability of not exiting the game mode
Fix the problem that the return button is not sensitive when exiting the children's space
Fix the problem that the full-screen display dialog box is opened in the dark mode and the bright color mode is switched.

Network:

Fix the low probability that cloud services cannot be used under mobile network

Charging:

Fix the problem of low probability of battery jump during charging.

Security:

Update Android Security patch (2020#6/2020#7)

RMX1901EX_11.C.06
Security
● Android Security Patch: September, 2020realme Lab
● Added Super nighttime standby feature and improved standby performance
● Added DC dimming feature: Formerly known as Low-brightness flicker-free eye comfortApplications
● Added soloopSettings
● Added default audio recording device options
● Added Deep Cleanup feature and improved background cleaning ability
● Added a return button in screenshot preview
● Added long press to copy IMEI in the status information interface
● Added automatic download option for app updates when connected to Wi-Fi
● Added time display options for the status bar
● Added shortcuts at the bottom of security settings
● Added shortcuts at the bottom of other settings
● Optimized the experience in Wi-Fi settingsStatus bar
● Added the OTG switch
● Optimized the pop-up window for system updates notification
● Optimized ""Mute-Bell-Vibrate"" icon stateScreenshot
● Added auto scrolling feature in scrolling screenshot
● Fixed the probabilistic issue in scrolling screenshotSystem
● Added the feature of long press the icon to uninstall the app in the drawer mode
● Fixed the font size issue of charging animation
● Fixed the probabilistic stalling issue while using front camera in SLO-MO mode
● Fixed the issue that the fingerprint names are set to default when restarting the system in Multi-User mode
● Fixed the crashing issue of the search field in app list
RMX1901EX_11.C.07

Security

Android Security Patch: November 2020

Bluetooth

Added a new icon for phone calls with Bluetooth earphone

Screenshot

Added Scrolling screenshot feature in horizontal mode
Added a toggle for physical button screenshot in screenshot settings

Settings

Added Super power saving mode
Added a toggle for displaying keyboard when entering app drawer
Added Icon pull-down gesture
Added From Sunset to Sunrise option of eye comfort
Added shortcuts at the bottom of Battery settings
Added shortcuts at the bottom of Security settings
Fixed the probabilistic issue of unable to adjust the color temperature after turning off eye comfort

Album

Added Create feature which enables video editing in Soloop
Fixed the probabilistic screen flicker when entering the album
Fixed the probabilistic crash issue when browsing in the album

System

Fixed the probabilistic freezing issue of Clone Phone
How to Install Latest Updates on Realme X
Once you have downloaded the latest update package file for the Realme X from the above list of update tracker, you can follow click on the button below to read our complete guide on the various methods that you can make use to update your Realme phone with the latest update.
How to Flash Realme Firmware on your device
So, there you have it from my side in this post. This is an update tracker post only meant for the Realme X device, which we will continuously keep updating with the latest available software update for the Realme X smartphone. Make sure not to use any of the update package files for updating any other device. So, if you want to keep your phone updated, keep checking this post more often. If you have any doubts, feel free to mention those in the comment section below. Also, subscribe to our YouTube Channel for awesome videos related to Android and Gaming. Until the next post…Cheers!