There's nothing you can't do with the Samsung Galaxy Watch 4 series, whether you want a fitness tracker or an all-around smartwatch. These watches have many advantages, including slimmer and more powerful designs and better affordability. A quick look at Wear OS's progress over the past few months shows just how far it has come. Despite that, it's not a perfect watch.
Although the regular model is somewhat dull in appearance, thanks to its flat, featureless design, and the fact that the iPhone version isn't compatible, it does offer the most features. But, unfortunately, the Samsung Galaxy Watch 4 not sending text messages, so they get furious. However, now you do not have to worry! We have some fixes for this problem. Therefore, if you are experiencing this, make sure you follow these steps: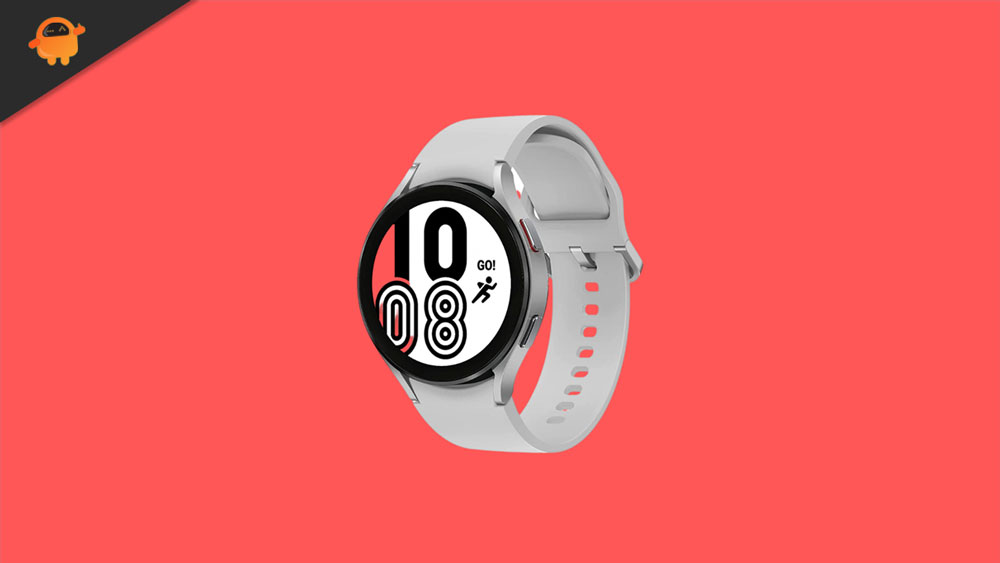 Fix Samsung Galaxy Watch 4 Not Sending Text Messages
There is no doubt that the Galaxy Watch 4 is the best smartwatch you can get for Android right now. There's everything you could want in it. But, in case you find that the Samsung Galaxy Watch 4 is not sending text messages, make sure to perform these fixes:
Fix 1: Reboot Your Device
When you can't see heart rates on your Samsung Galaxy Watch or phone, restarting them might help. To restart your Watch, make sure it is off. While holding down the Power button on your Watch, you'll see these options. If you press the power button, your computer will be turned off. You can see the Samsung logo by holding down the Power button after the device turns off. Press the Power button and hold it for a few seconds.
Fix 2: Check the Available Storage of the Watch
You should check whether your smartphone has enough free space if your Samsung Galaxy Watch 4 is not sending text messages. It will be difficult to store more information on a limited storage device. It is possible to view your Watch's storage space under the Settings section. You can find more information about the Watch in its About section. There is an option called Storage in this section. If the Storage is full or too high, removing unnecessary data and applications may be best.
Fix 3: Clear Cache And Data
Whenever your Wearable app is connected to an Android device, try purging the caches and data from the Wearable app. The app manager can be accessed by going to Settings and clicking on Apps. There is a Galaxy Wearable app under All apps. Choose Storage from the menu. The cache can be cleared by tapping the button. If your phone does not work, it is necessary to restart it. There may be a need to clear the data or to empty the Storage if there is no known cause.
Fix 4: Disable the Power Saver Mode
Phone

: Choose Power saving mode under Settings. Using the power-saving switch, you can turn it off.

Watch

: In power-saving mode, a special screen appears. Using the Turn OFF button and tapping the checkmark will turn off the device. You can turn off the Power saving option on the Samsung Galaxy Watch 4 series by selecting the menu.
Fix 5: Update Your Apps
An SDK kit for the Watch 4 lets developers create apps for any smartwatch that works with the device. In order to ensure that the app runs smoothly, it should consume as much battery power as possible. You need to make sure your apps are up-to-date if you want to get maximum performance from them since sometimes there are bugs in apps that consume too much battery.
Fix 6: Reset your Watch
Lastly, you can reset your Watch. This could be due to an issue with the Watch's application which confused walking heart rate count with resting heart rate count. In order to resolve these issues, you must reset your Watch.
In the menu, you can find your Watch's settings.

Go to General.

Ensure that your data is backed up before resetting. Then, hit the reset button.

Once your Watch has reset, pair it again.
Fix 7: Connect Watch 4 Via Bluetooth
Your phone must be configured to work with the Samsung Galaxy Wearable app, while your Watch must be synced with the app. Using the Galaxy Wearable application on your phone, you can check if your phone and Watch are connected.
It is possible to disconnect the app from the Watch once it displays Start. Upon selecting your Watch, the app will prompt you to select it. Follow the instructions displayed on the screen.

It appears that Bluetooth has been disabled in the app when it shows Remotely connected to the Watch or Disconnected from Watch. You will need a Bluetooth-enabled phone and a Bluetooth-enabled watch.

Phone

: Go to Settings, click Connections, then Bluetooth, and then save it. Make sure the switch is turned on.

Watch

: Go to Settings, select Connections, and then tap Bluetooth. Check to see if the switch is on. Turn on and plug in the Galaxy Fit before changing the Bluetooth settings.
Fix 8: Check For Software Update
There is currently a solution being worked on by Samsung's developers to resolve this issue. Recent software patches have resolved the issue of the Samsung Galaxy Watch 4 not sending text messages. It is, therefore, imperative that you update your watch OS as soon as possible.
It is still necessary to open the Galaxy Wearable app on your phone if it has not already been opened. Your Watch may also have a Settings tab, so you'll have to tap it if it does. When you choose About Watch, you will see an option for updating the software on the Watch.
Once you reach the Update now page, you can choose between Manually downloading updates or Update now. This can be done according to the instructions on the screen. When you select Auto update or Download updates automatically, you can determine whether the software will be updated automatically. Watches will disconnect when they are disconnected.

You should check for software updates after checking for updates to the apps you downloaded.

You can install this app by clicking here. However, you might have to click on the Settings tab if your Watch has one.

You can find the Galaxy Store. There are three vertical dots (more options) to be found by tapping them. Visit My page to access it. It is necessary for you to create a Samsung account if you don't have one already.

When you click Update, the Watch page will list all the apps that have updates. In the top right corner of the screen, you will find a button saying Update all. Tap the Update symbol to update each app separately.
Also Read: Fix: Samsung Galaxy Watch 4 Not Connecting to iPhone.
So, that's how to fix the Samsung Galaxy Watch 4 not sending text messages. We hope that this guide has helped you. Meanwhile, in case you need more info, comment below and let us know.