Do you have a Samsung Smart TV? Well, Samsung smart TVs are always users' favourite as their TV has everything that a normal user needs/ But, sometimes, due to various reasons, users are continuously complaining about the Samsung smart TV. Recently, for some users, the Samsung smart TV not loading/ not playing Disney Plus after the new patch update.
It looks like Disney Plus might face a compatibility issue. Well, when our team researched this problem, we found some basic fixes that previously helped users to resolve this kind of error. What's more? In this article, we have listed all of those fixes. Therefore, in case you are facing the same, you should perform the following fixes.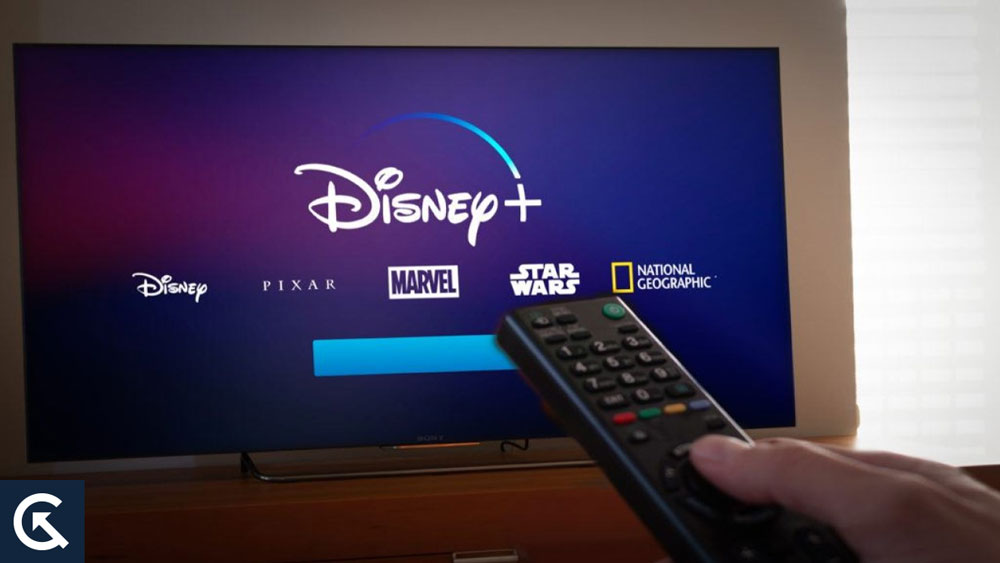 Why is my Samsung Smart TV Not Loading / Not Playing Disney Plus?
If you are experiencing Disney Plus streaming issues on your Samsung smart TV, the following reasons may be to blame.
Disney Plus content may not stream properly on Samsung smart TVs if the app or system firmware is outdated.

A temporary glitch can cause Disney Plus to have such streaming issues on your smart TV.

The internet connection of Disney Plus users may be slow, which may cause them to have problems accessing Disney Plus.

Disney Plus can also be problematic if it is unavailable on a Samsung smart TV.

If your TV is incompatible with the Disney Plus app, you may also experience issues.
How To Fix Samsung Smart TV Not Loading / Not Playing Disney Plus
So, here are some fixes that will surely help you resolve if the Samsung Smart TV is not loading or playing Disney Plus. Thus, if you are facing this, make sure to check them out:
Fix 1: Check For

Disney Plus

Outage
There is a possibility of encountering issues when Disney Plus is unavailable. You can check for an outage on Disney Plus using the DownDetector website. Below you will find the current status of the Disney Plus outage.
Whenever Disney Plus is down, it is required to wait for it to be resolved from the developer's end. It will take some time before you can stream Disney Plus content once that has been accomplished. You can confirm the Disney Plus outage by visiting their Twitter page or contacting them directly. Tweets about the outage can be found on Disney Plus' Twitter account.
Fix 2: Power Cycle Your Router
When power cycling your Samsung TV doesn't work, you may want to try rebooting your network device. You need to follow these steps to power cycle your Wi-Fi and router:
The router should first be plugged into a power outlet and then unplugged.

Allow it to sit for 5-10 minutes.

Plug in and turn on your router.

Samsung TVs need to be connected to Wi-Fi networks.
If you're still having trouble streaming Disney Plus, check that Disney Plus is functioning properly.
Fix 3: Compatibility Issue
Samsung smart TVs may not be compatible with Disney Plus if you can't get it on them. Based on the Disney Plus help page, Samsung TV 2016+ models are the only ones capable of supporting Disney Plus. Your Samsung TV won't support Disney Plus if it's older. It may be necessary to use a streaming stick such as a Roku or Firestick if this issue persists. If your Samsung TV was released before 2016, you could stream Disney Plus using this method.
Fix 4: Compatibility Issue
You should check if your Samsung smart TV is compatible with Disney Plus if you cannot get it. According to the Disney Plus help page, only Samsung TVs from 2016 and later support Disney Plus. You won't be able to watch Disney Plus on an old Samsung TV in that case. If the problem persists, consider using a streaming stick like a Roku or Firestick. Disney Plus can be streamed on Samsung TVs older than 2016 with this method.
Alternatively, you can power cycle your smart TV by following the steps below.
It is essential that you unplug your Samsung smart TV from the power outlet before you start watching it.

When you press and hold the power button for 15-20 seconds, your smart TV will turn on automatically.

Let it sit for 10 to 15 minutes.

Plug in and turn on your smart TV.
When Disney Plus launches, check if you're still having trouble streaming content.
Fix 5: Clear Disney Plus Cache
If you clear the Disney Plus app's cache, your Samsung TV will run faster. Also, you can use this method for troubleshooting Disney Plus apps that may not be functioning correctly due to glitches or errors.
Your Samsung TV can be accessed via the Home button on your remote control.

Go to the

Support page

.

You will then be able to select

Device Care

.

Go to

Manage Storage

.

Navigate to the Disney Plus app from the app list.

Go to the

Details

tab.

To clear the Disney Plus app's cache, click here.
After that, check if your Disney Plus is not loading or playing issue has been resolved.
Fix 6: Reinstall Disney Plus on Samsung TV
There is a problem with the Disney Plus app, such as not loading or playing errors. Reinstalling Disney Plus on your Samsung TV may resolve this issue for you if this is the case. Follow these steps to reinstall the Disney Plus app on your Samsung TV:
Using the Apps menu on your Home screen will allow you to find apps.

On your screen, select Settings at the top right.

Go to the app list and select Disney Plus.

Click Delete to uninstall Disney Plus.

Your Samsung TV needs to be restarted by pressing the power button.

Select Apps.

Using your Disney Plus account, find and install the Disney Plus app.

As Disney Plus is Samsung's default app, you should choose to reinstall it instead of deleting it whenever you reinstall the app.
Try streaming Disney Plus after you have reinstalled the app.
Fix 7: Update Firmware
If your Samsung TV firmware is outdated, you may experience issues streaming Disney Plus. Unless you have already done so, you can download the latest firmware for your Samsung smart TV using the following steps:
Go to

Settings

.

Click on

Support

.

Choose

Software Update

.

Click on the

Update Now

button.
So, that's how to fix the Samsung Smart TV not loading or playing Disney Plus. We hope you find this article helpful. Furthermore, comment below in case you have any doubts.