Most Sceptre TVs are manufactured in China by China New Technology Group Co., Limited. But, Sceptre TVs are sold in the United States, Curtis TVs are sold in Canada, and Tempo TVs are sold in Australia by this company which means it has a huge user base. The Scepter is well known for its top-class products; no one can beat them in their segment.
However, still, most of the time, users complain about various issues which prevent them from using the Sceptre TV. Recently, some users claim that the Sceptre TV remote is not working for them. Well, it is a very common issue that you can resolve on your own. But, still, we have mentioned some fixes that will help you fix when the remote is not working. So, let's get started.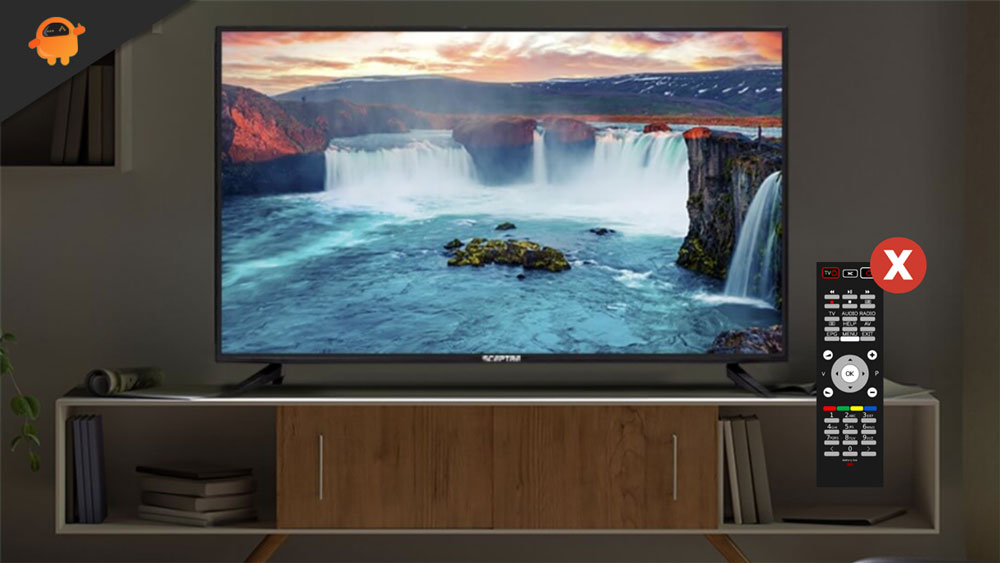 How To Fix Sceptre TV Remote Not Working Issue
Fixing the Sceptre TV remote not working issue is very easy as there is no technical thing involved in fixing this problem. But, don't worry, we have mentioned everything using which you can resolve this particular issue. So, let's check them out:
Fix 1: Reboot Your TV
The first step to fixing the remote not working error is to reboot your television. There are times when the remote cannot make a connection to the TV due to random bugs or glitches. If that's the case, rebooting is your best weapon in resolving this problem.
There are, however, many reports that the remotes on Sceptre TVs automatically work again after rebooting. We recommend that you try it to verify that it works.
Fix 2: Check The Remote Batteries
You may need to replace the remote batteries because they are weakening. It is therefore recommended that you replace the batteries in your remote control.
Make sure the Sceptre TV remote issue has been resolved by checking it again. A replacement of the batteries would likely resolve this issue automatically if battery problems were the cause.
Fix 3: Make Sure The Connection is Good
It is important to ensure that the Sceptre TV and remote path are completely clear when using the remote to control the Sceptre TV. The distance between them should also not exceed 10 meters.
Most of the time, we ignore the problem; however, when it comes to controlling the Sceptre TV, we have to ensure that there is no interference or block in the connection path between the remote and the TV.
Fix 4: Reset The TV Remote Controls
If none of the methods you tried worked, you could try resetting your TV remote since this method has worked for many users. So don't be afraid to give it a try.
TV remotes can be reset in many ways, but one of the easiest is replacing the batteries. Taking care not to damage the springs connecting the batteries, take off your Scepter TV remote's back case and batteries.
Once the batteries are placed, wait at least 20 seconds before replacing them. Removing the batteries as soon as the lights are working is possible. The issue should be resolved as a result of this. If you find yourself having the same problem even after following these instructions, we recommend you follow the rest of these instructions.
Fix 5: Reset The TV
If batteries are not the issue, it is likely that the problem is at your TV's end. It will be possible to automatically fix any issues your TV has due to missing files by resetting it.
Therefore, I recommend you try it out and let me know if it works for you. Unfortunately, since TV models differ in their reset procedures, there are no set rules for resetting them. However, you can reset your Sceptre TV model by visiting the official site of Sceptre and checking out the reset guide.
Fix 6: Check For Damage
Is your remote cracked or damaged? A remote can suffer this problem when it is accidentally dropped, resulting in hardware damage.
It is, therefore, necessary to replace a damaged remote if it is damaged. However, the remote not working will automatically disappear once you change your Sceptre TV remote.
Fix 7: Power Cycle Your TV
It is possible that power cycling your TV will fix the issue if you have tried these solutions and still get the same error. Power cycling your TV is as simple as turning off the power, unplugging all cables, including the HDMI cable, and then reconnecting them after 1-2 minutes. Afterward, check to see if the remote works.
Fix 8: Check For Sceptre TV OS Update
Have you recently upgraded the software on your Sceptre TV? There is a possibility that this may cause this error. It is important to keep the software up to date to make sure everything runs smoothly, keeping the software up to date is beneficial.
The problem arises because we ignore this thing. In this case, we recommend checking your operating system software and updating it as soon as possible if possible. The Sceptre TV remote not working issue will disappear once you do this.
So, that's how you can fix the Sceptre TV remote not working issue. We hope that this guide has helped you. Meanwhile, in case you have any doubts or questions, comment below and let us know.