Internet is a huge collection of different types of content. Sometimes this content is not suitable for everyone. It has content for all age groups, and it is necessary to keep an eye on it, especially when Children are accessing it. For such scenarios, most of the browsers offer a feature called parental controls.
With the Parental controls feature, you can control the activity of your child on the web. Also, you can block access to that site, which is not needed or potentially harmful to them. As I said, most of the browser has this feature, but some browsers like Firefox, Opera, and Chrome don't have it.
Don't worry, there are other ways to get the Parental Controls feature on these browsers, which is using the plugins. Here we are going to give you a guide about setting a parental lock on these browsers using add ons.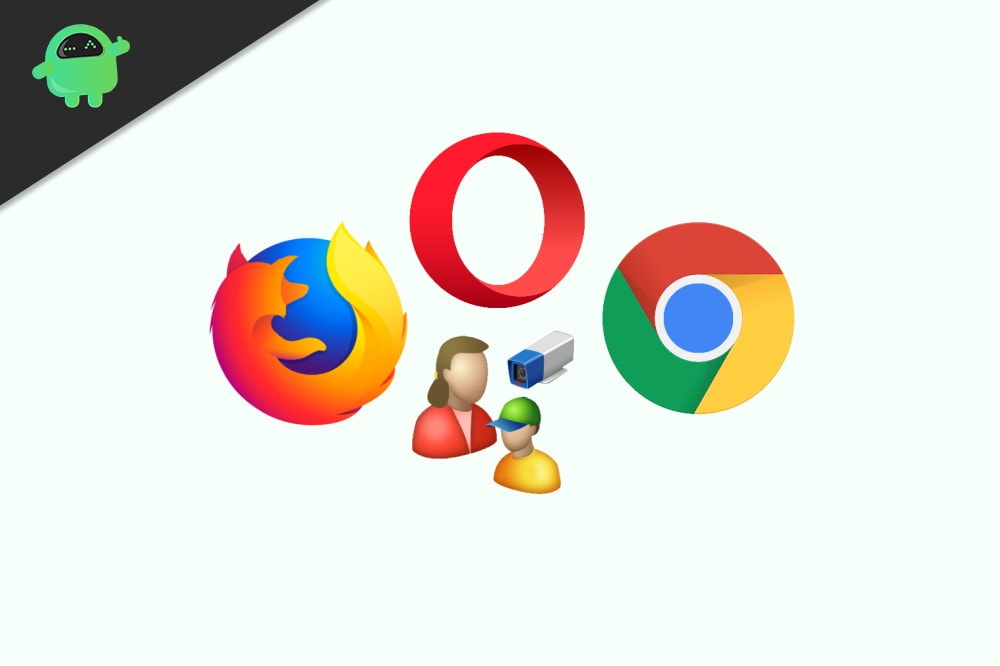 Set Parental Control on firefox using Family Friendly Filter add on
To use parental control, Family, Friendly Filter, first of all, visit the 'add on' page by clicking here.
Click on the add to the Firefox button on the add on the page to download the extension on your PC.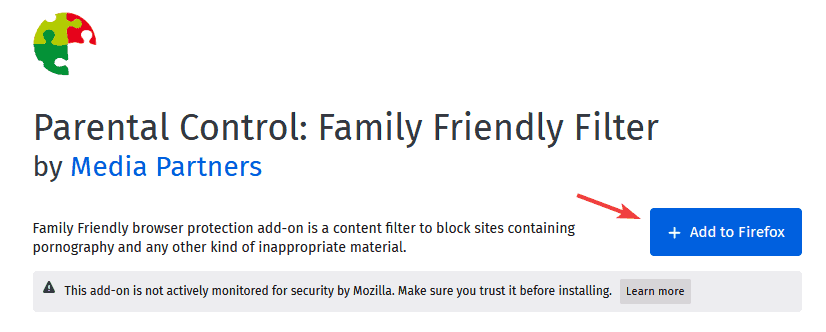 Install the plugin, and it will start working automatically. After installation, it will block all the harmful searches on google.
This is half work done as it is a simple browser, and it will not block domains directly. You need to blacklist harmful domains from their settings.
To blacklist such domains, first of all, open the Firefox addons page by Ctrl + Shift + A shortcut.
After that, look for Family Friendly Parental Control and click the three dots on the side and choose Options.
Up next, you will see a white list and blacklist option. With the use blacklist option, you can block any domain, and with the white list option, you can allow access to only those domains which you add on there.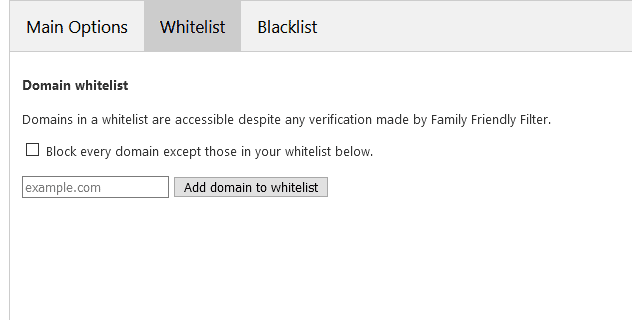 After adding the domains according to your need, close the settings, and your work is done.
Set Parental Control on Opera using Adult Blocker add-on
To add parental control plugin in your opera browser, first of going to the plugin page by clicking here.
After that, click on the add to opera option to add the plugin into the browser.

Up next, when you download and install the add on you will see an icon on the top toolbar. Click on it. After that, you need to set a password and click on set.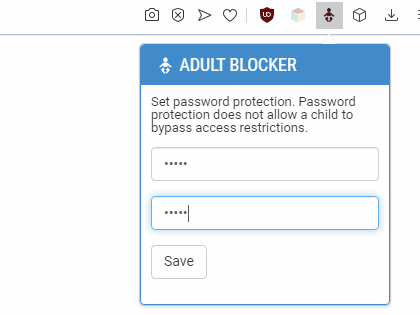 That's all. Your parental control plugin will block all the harmful search on google as well as some harmful domains. Of course, this plugin has a whitelist and blacklist too.
Set Parental Control extension on Chrome
First of all, go to the parental control page on the chrome web store by clicking here.
Secondly, click on the add to chrome option to add the extension to your browser.

After installing the extension, you need to set a password. After that, all the process is done.
Keep in mind that this parental control extension will not block Google searches, but it will block harmful sites. You can also add domains to the whitelist and blacklist, just like other extensions.
Conclusion
Keep in mind that you need to set a password on all the extensions so that no one else can modify the extension settings except you. The add-on mentioned above was the best one we found. However, you can use any other extension of your choice too.