Google is a global company that provides various digital services like search engines, applications, and much more. Google Meet one such application by Google; it is a video-conferencing application. The application is similar to Hangouts, but it is more focused on business-oriented aspects. The service enables users to make video calls with up to 30 people. So its ideal for share screen in Google Meet or to have a business meeting. Moreover, the application comes with lots of features like pre-scheduled meetings and much more. You can enter into a video meeting by an invitation link or by a code. Moreover, the application also allows users to dial in by phone number, very useful if the network is slow or dead.
There are two smartphone eco-system which are most popular are Apple and Android. However, Google Meet is compatible with all major operating system, and it also has a web version. Robust features like screen sharing and multitasking make it a useful and noticeable application out of so many video conferencing apps. If you are a new user and using Google meet for education and business purposes, then you definitely want to know how to share your screen in the Google Meet on iPhone or iPad. Therefore there are a few steps mentioned below by which you can share your screen in Google Meet. However, before proceeding, make sure that you have to prepare your phone, turn on the do not disturb option, and hide all your personal information. Google Meet will broadcast everything that is on your phone.
Step 1) If you are already in a meeting and you want to share your screen so others can see, therefore, click on the three dots located right-most corner of the screen.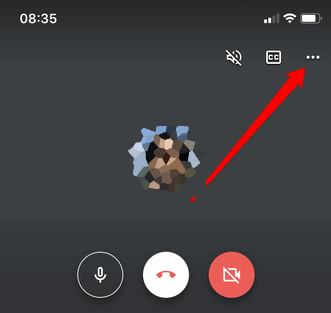 Step 2) A menu will appear on your screen, tap on the Present screen option.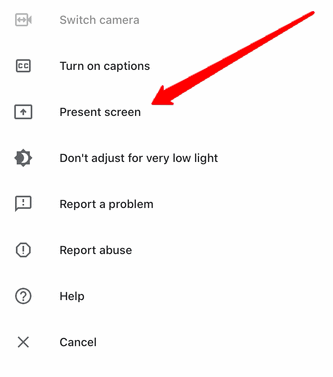 Step 3) After selecting the Present screen option, you will be headed over to the final step, here you can click under the Screen Broadcast label and select Google Meet. However, by default Google Meet must be selected beforehand. Click on the Start Broadcast option, and it will start broadcasting your iPhone/iPad screen on Google Meet.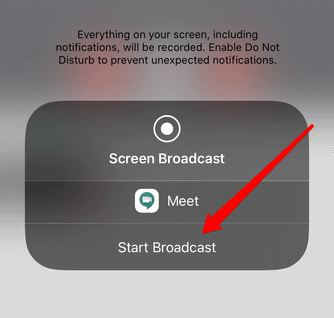 Sharing Screen While Joining a Meeting
Step 1) Firstly, paste the code on the Enter a Meeting Code screen and click on the Present button instead of Join Meeting button.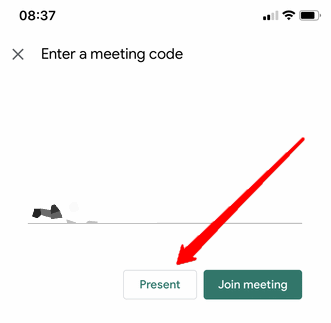 Step 2) Another screen will show up with a brief description of Screen Sharing, Click on the Continue button.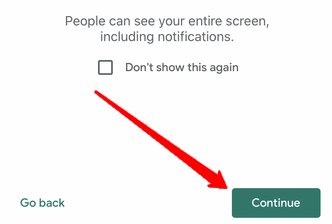 Step 3) Now, you will have to select the Google Meet option if it is not selected by default. Click under the label Start Broadcasting and select Google Meet. After that, just click on Start Broadcast to share your screen in the meeting.
Note: If you want to stop the broadcasting, then simply click on the red icon located at the upper left of your phone screen and click on Stop.
Conclusion
To share your screen while you are on a meeting in Google Meet, click on the More icon ( three dots), select Present Screen, and start the broadcast. If you want to join a meeting while sharing the screen, then enter the code and select the Present option, click continue and Start Broadcast. To stop broadcasting, simply click on the red icon and tap on stop button.