Some of the thrills of simulation video games like SnowRunner are the hidden things scattered over various locations around the game, that you don't necessarily need to have to play the game, but which when you get, makes the gameplay a lot better and more interesting. SnowRunner is mostly about the vehicles, and apart from the over 40 vehicles from popular brands you get to drive in the game's regular progression, there are other vehicles that you have to really dig deep to find. We've covered how to find the ANK MK38 truck in the game, and in this post, we'll be focusing on the Pacific P16 truck. If you've been looking for the SnowRunner Pacific P16 location, here's where to find it.
The Pacific P16 is one of the most desired trucks from fans of truck simulation games and SnowRunner in general because even though it's a slow and super heavy truck, it's well-built and designed for use in almost any terrain and condition.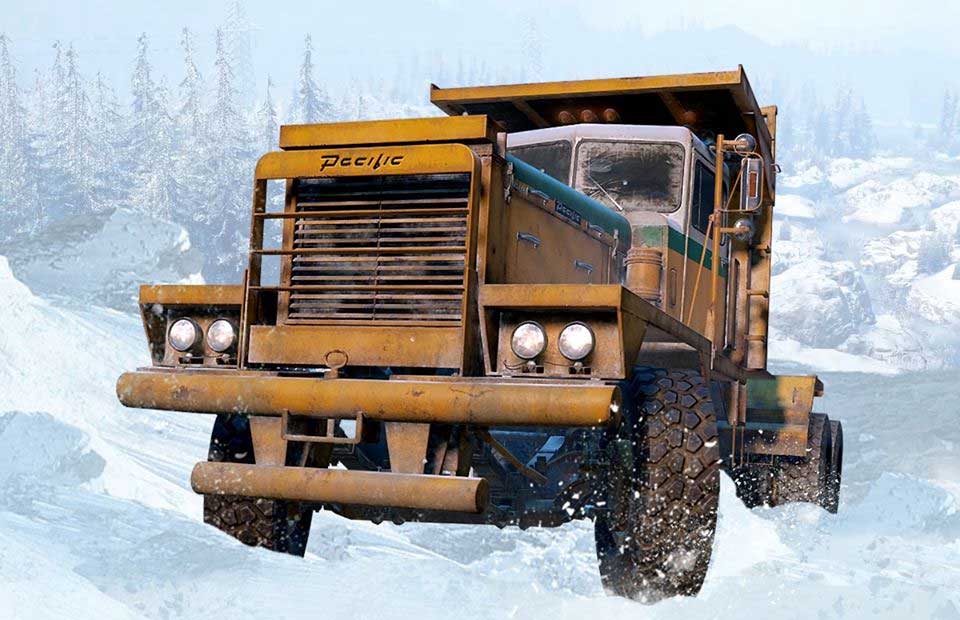 Why You'd Need the Pacific P16
The thing about trucks like the Pacific P16 is that you don't have to buy them; they're free, and all you have to do is find their location and they're yours. Imagine how much you'd have to pay for a heavy-duty truck like the P16!
You'll be encountering a lot of sticky terrain in SnowRunner, and the Pacific P16 is the perfect truck to get through such terrain, thanks to its very wide wheelbase. The incredibly wide wheelbase also makes up for the lack of All-Wheel Drive (AWD), and no matter where you might get stuck in, the vehicle is able to get itself out of such conditions.

The Pacific P16 also comes with heavy weight on the back axles by default, so you don't need to take on some extra load to get a grip. This allows you to easily meander through muddy terrains, though the truck will struggle in rough terrains and narrow routes due to its very front-heavy design.
Overall, if you can deal with the absence of AWD and need a truck for mounting heavy oil tanks and super-heavy loads in SnowRunner, then you need the Pacific P16. Now let's look at how we can find the Pacific P16 location in SnowRunner.
Where to Find Pacific P16 in SnowRunner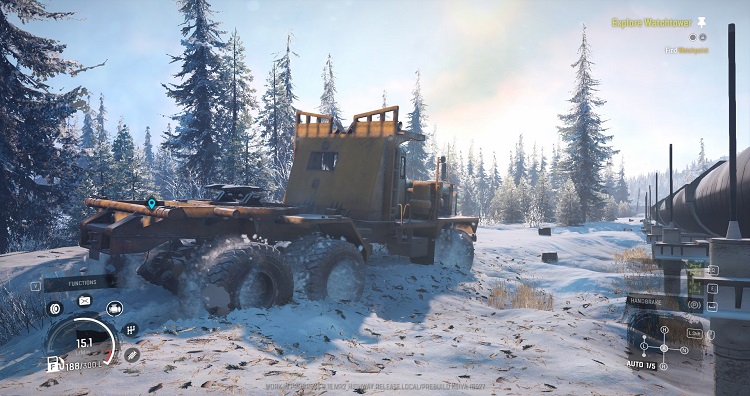 To find the Pacific P16, make your way over to Drummond Island, which is located in the South-East region of Michigan on the map. One interesting thing to note is that unlike two other regions in Michigan, Black River and Smithville Dam, Drummond Island does not have garages, and there's just one gas station in the area. Hence, you have to come loaded with everything you would need to navigate whatever kind of terrain you encounter, because you'd have to respawn to Smithville Dam if you get stuck at any point.
Once you get to the Drummond Island region, towards the extreme corner of the south-east and you will find the Pacific P16 truck in an open space in the forest just after the bridge to the right of the Of Bridge and Men area, in Drummond Island.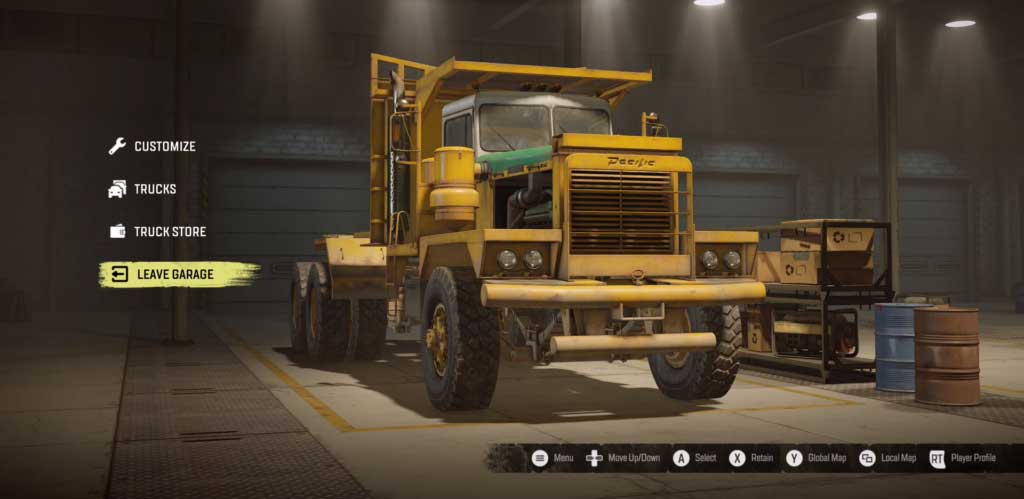 The route is full of several terrains and road conditions, so make good use of the map and watchtowers you find on the road, and try not to roll over or get so stuck that you'd have to respawn once you get into Drummond Island. Good luck in finding the Pacific P16!