The XM series headphones of Sony are a popular series for music lovers, and the XM4 has been a sought-after device for many Sony music enthusiasts. But what good are Bluetooth headphones you cannot pair with your device?
Yes, that is the issue for many XM4 users. They cannot detect their headphones on their smartphones or PC's Bluetooth device list; if you are one of these users, this article should help you. Here, we have listed all the solutions you can try from your end to resolve this problem and connect your headphones to your streaming device. So without any further ado, let's get into it.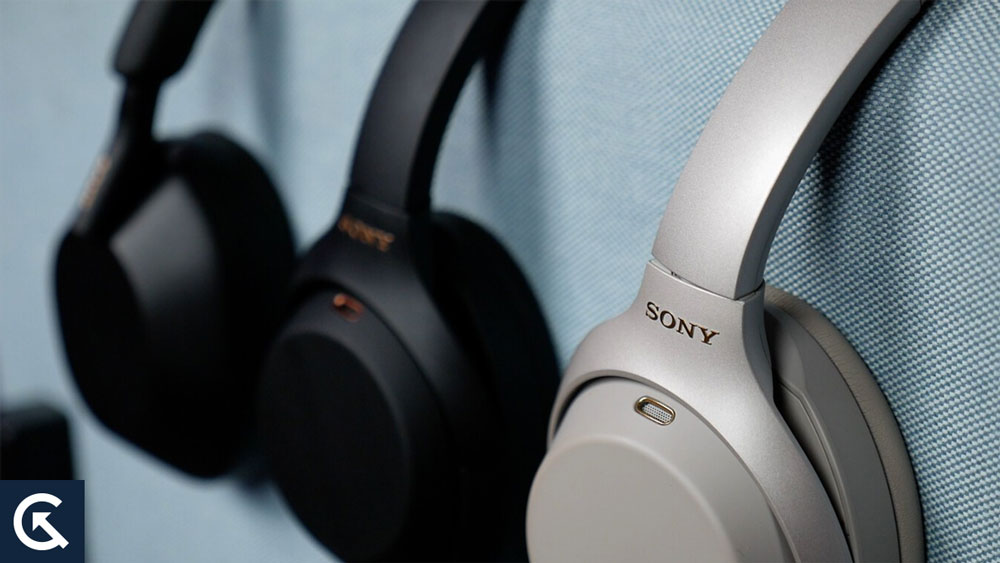 How to Fix Sony XM4 Not Showing Up on Bluetooth?
It would be best to try all the solutions mentioned here, one after the other, until you find the one that works for you.
Bring the devices closer:
Like any wireless connection, Bluetooth also works when the two pairing devices are in range. So if there is any obstacle between your XM4 and the device you are trying to connect, you will certainly face issues. You need to ensure the minimal distance between the two devices, the Bluetooth is turned on for both, and there is no obstacle between them.
Once you have ensured this, try searching again for your XM4 on your device. Try the next solution if it still does not appear in your Bluetooth device list nearby.
Update the firmware:
Sony pushes out updates to its wide range of device OTA, and the XM4 is no exception. You need to install the latest firmware on your headphones and then try searching for your headphones on your smartphone.
Launch the Sony Headphones Connect application.
Tap on the three dots icon in the top right corner of your app.
Choose the device and version of your XM4s.
Finally, tap on the update the firmware option if a new update is available.
If even this does not solve your problem, try the next solution.
Reset the headphones:
After trying the firmware update, try hard resetting your headphones. If there is any software inconsistency, this should fix the problem for you. In fact, for most users, this has been the ideal solution. So give this a try for sure.
Turn off your headphones.
Press and hold the power and noise cancellation buttons on your headphones simultaneously for 10 seconds.
You will see the indicator light on your headphones flashing. This indicates that the reset process is complete.
Now turn on the device properly and check whether you can see the Bluetooth headphones on your smartphone.
If you still struggle to detect your XM4 headphones, move on to the next solution.
Charge your headphones:
The XM4s are Bluetooth headphones that require charging over time to ensure enough power to turn on the device. If there is not enough power in it, you won't be able to detect it in the Bluetooth list of your smartphone or PC as well.
So connect the charging cable to a suitable adapter and charge your headphones. After you have charged up the device, try searching for the device on your smartphone or PC again. Try the next solution if you still don't see it in the Bluetooth list.
Contact support:
If none of the solutions mentioned above worked for you, there is a possibility that there might be some hardware issues with your XM4s. So to fix this, take your headphones to the nearest service center and get them checked by the technicians working there. They should be able to resolve your problem for you. If your headphones are under warranty, this would also be done free of charge.
So these are all the solutions to Fix Sony XM4 not showing up on Bluetooth. If you have any questions or queries about this article, comment below, and we will reply. Also, check out our other articles on iPhone tips and tricks, Android tips and tricks, PC tips and tricks, and much more for more helpful information.