Since the EA Star Wars Battlefront II video game listed as free-to-play on the Epic Games Store, more & more interested players are joining it. Now, the problem has started encountering plenty of players and a bunch of EA error codes are one of them. It seems that the EA Star Wars Battlefront 2 Error Code 524 causing trouble to the players like other EA games. Whenever players are trying to get into the game online, the particular error code appears. If you're also one of the victims, make sure to check out this troubleshooting guide to fix it.
This specific error code is appearing across all platforms that says "Sorry, this account is not able to play online. See ea.com/unable-to-connect for more information. Error code: 524". While other EA error codes of Star Wars Battlefront 2 video game comes under server connectivity or downtime problem, the error code 524 falls under the age restriction problem. Yes! You've heard it right. This is an underage account-related issue that has been initially created in the EA account or Xbox Profile.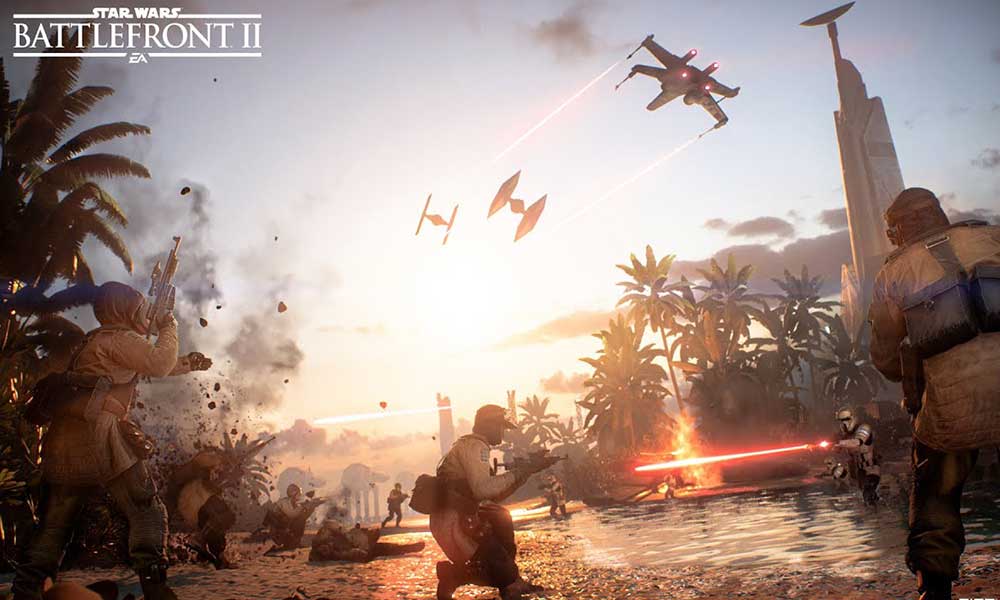 How to Fix Star Wars Battlefront 2 Error Code 524
According to multiple reports on several forums online, the reason is hidden with the date of birth set up on your account. If in case, your account is configured with a date of birth that counts under 13 years of age, you won't be able to join in the multiplayer mode on the EA Star Wars Battlefront II video game.
Meanwhile, the Xbox One Profile users have created a new account under 13 years of age by mistake or for some other reasons then you can follow the possible ways to fix this issue by setting up your actual age. Alternatively, you have to open a support ticket with EA and go with their suggested process of changing the date of birth details correctly.
1. Create a new Xbox One Profile
If it's possible for you to create a new Xbox One Profile to only play the EA Star Wars Battlefront 2 video game then we'll recommend you to do that. This is one of the most common issues for Xbox One users. Keep in mind that EA doesn't allow players to get into the online multiplayer mode for the under 13 years of age. So, don't get confused with EA and Xbox policy. Therefore, we can assume that Xbox support may not completely help you out of this situation.
So, creating a new Xbox One profile with an 18 years old age or higher will be recommended for playing EA games completely. Make sure that we don't encourage such things to Non-Adult players whatsoever. But if you're an adult person then it's okay to create a new one.
Go to your Xbox home screen or dashboard.
Make sure to log out from your existing profile (if any).
Select the bar in the top-left corner > Choose Add New from the Sign in! interface.
Now, input a valid email address > Enter a valid birthday date which should be at least 18 years old or above.
Follow the on-screen instructions and complete the profile creation process.
Once you're signed in to your new Xbox One profile successfully, you're good to go.
Just launch the Star Wars Battlefront 2 game and check for the error code 524 whether it's appearing or not.
But if you already have plenty of saved games on your existing account and you're not interested to shift into a new account or you're a PC gamer, then follow the next method.
Also Read: Fix: Star Wars Battlefront 2 Black Screen
2. Raise a Support Ticket to EA
If the Xbox profile isn't applicable for you then you should ask the EA Support Agent to increase the age accordingly. Although this will require authentication for your actual age.
Just visit the EA Support Forum and go to the Manage your Account section.
Now, create a support ticket for your problem.
A support agent will be with you in a short time over a live chat and ask for help.
It may require age proof documents to go through a verification process for a couple of weeks or so.
Therefore, you may have to wait until the authentication gets completed. Once your age will be increased in the EA account, you'll be able to play your Star Wars Battlefront 2 game again in the multiplayer mode.
That's it, guys. We hope you've found this guide useful. Feel free to ask in the comment below for additional queries.