Steam Deck is an amazing handheld gaming machine that can open multiple doors for you to play your favourite games. It is a mini-computer designed by Valve and released this year, 2022. However, soon after its release, the gaming community has struggled with minor issues such as Steam Deck Bluetooth not working or pairing issues.
Just like any other smart device, Steam Deck is compatible to connects with multiple peripherals to give the most immersive gaming experience. You may connect a gaming speaker, headphones or even a gaming joystick with this thing. But all of this can be possible if Bluetooth works correctly, as many users are already facing multiple issues with paying for their devices with Steam Deck.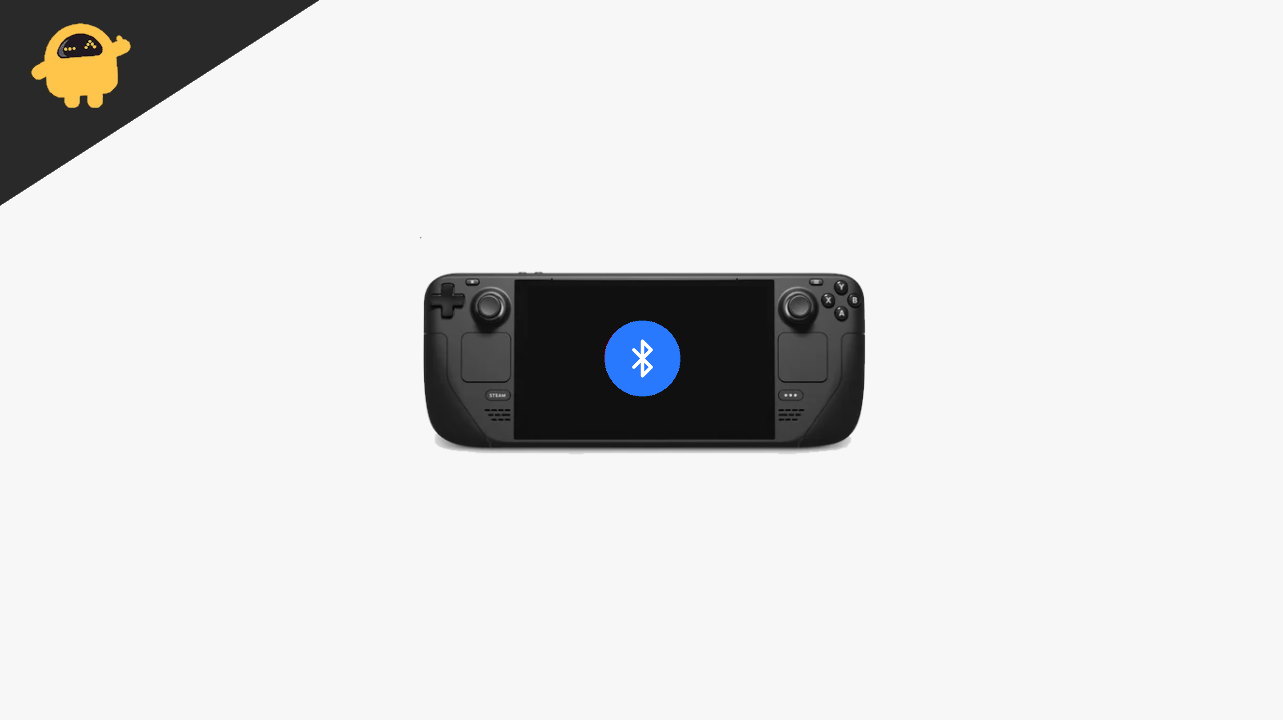 Fix: Steam Deck Bluetooth Not Working or Pairing
In this guide, we will talk about all the solutions to your Bluetooth related problems for Steam Deck.
Charge Bluetooth Device
Maybe the reason behind your Steam Deck not connecting to Bluetooth devices is its low power. Make sure you charge the deck as well as your Bluetooth peripheral up to 70% before connecting. This will ensure that you can connect your devices easily, and doesn't break the connection due to low battery.
Pair your Bluetooth Peripheral
To connect your Bluetooth device, you first need to pair it with your Deck. Pairing is a one time process and once done, you can easily connect your Bluetooth device with your Deck anytime.
Go to Steam Deck settings > Bluetooth, and toggle the "Show all devices" toggle to ON.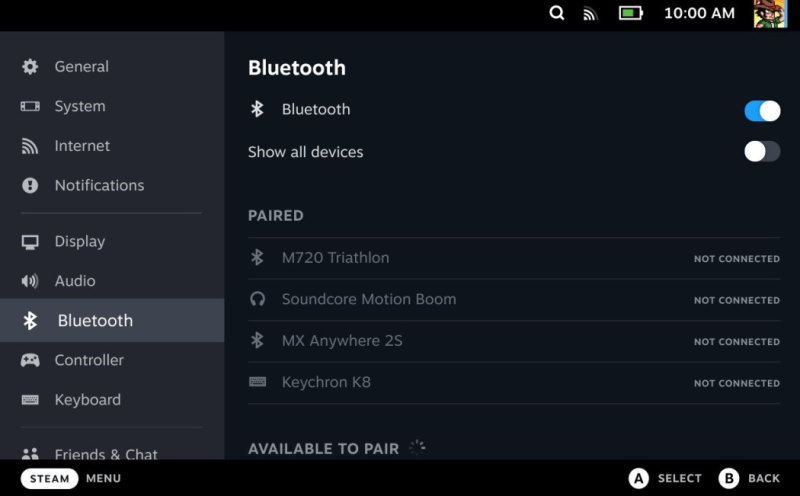 Find your device in the discovered devices list. Follow the on-screen instructions to pair.
latency issues
Many people do complain about latency issues with Steam Deck. This problem arises when you have connected a non-compatible Bluetooth device with your Steam Deck. As Steam Deck comes with the latest Bluetooth 5.0 technology and can easily handle ultrafast transmissions for compatible peripherals.
Update Firmware
Since the initial release of Steam Deck, few essential updates are rolled out which essentially fix such minor Bluetooth connectivity problems. Make sure to update your Steam Deck's firmware via the settings > system > firmware > update firmware option.
Make sure you also update the firmware for your Bluetooth device as well (In case it exists).
Disconnect Other Devices
IN many cases, the reason why you're not able to pair the Bluetooth device is that the device is already connected to somebody. Make sure you disconnect your gaming headphones, mic or gaming keyboard before you pair them with Steam Deck.
Conclusion
This brings us to the end of this guide to fix Steam Deck Bluetooth Not Working or Pairing. Please remember that Bluetooth devices can also get physical damage. So it's quite possible that the device you want to connect to your Steam Deck is not working in the first place. Unless there are any issues with your Bluetooth devices to begin with, it will be easy to connect them with the deck from the Bluetooth settings menu.