Gaming companies such as Blizzard Entertainment, EA, Hewlett-Packard (HP), Gunnar Optiks, Valve (Steam) have all partnered with SteelSeries. Gaming peripherals and accessories are their main products, such as headsets, keyboards, mice, controllers, and mousepads.
In contrast, the Arctis 1 is a multiplatform gaming headphone. You can use it anywhere as it is easy to carry and use. Besides these features, it has a low-profile design and a detachable microphone. But unfortunately, all these features go in vain as users get annoyed with this product because they are often facing issues while using this headset.
Recently, users started complaining that the SteelSeries Arctis 1 has no sound on PC, Xbox, PS4, PS5. However, we don't know why this even occurs, but still, there are some workarounds that you can use to resolve the no sound error. So, let's have a look at them: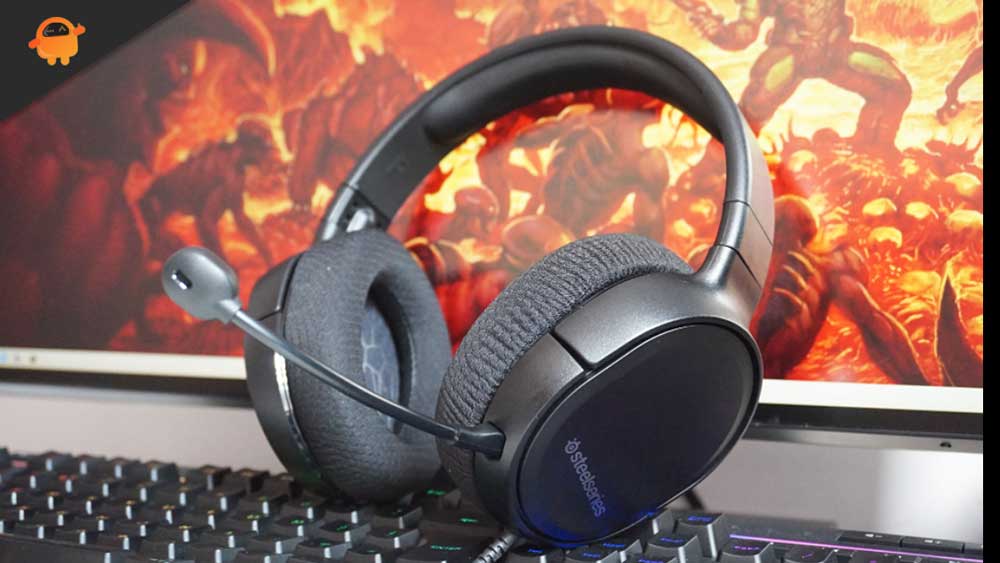 How To Fix SteelSeries Arctis 1 No Sound on PC, Xbox, or PS4, PS5
So, here are the methods that will help you fix the SteelSeries Arctis 1 no sound issue on PC, Xbox, PS4, PS5. Therefore, if you are anyone who is suffering from the same error, make sure to apply these fixes carefully on your device. So, let's have a look at them:
Fix 1: Reboot Your Device
Rebooting your PC, PS4, PS5 will help you to keep the system running efficiently and can usually enhance the performance of your device if you are experiencing problems. In addition, however, rebooting will flush the RAM and clear up temporary files, which further helps you to keep your device running at peak performance.
Moreover, we have many users who have reported that after rebooting their device, the SteelSeries Arctis 1, no sound issue gets resolved automatically. So, you must try this out and let us know if it really helps.
Fix 2: Update The Audio Driver
If you really wish to wring every last bit of performance out of your system, make sure your device drivers are up to date with the manufacturer's drivers, including your chipset, networking, and sound card drivers as well.
However, whenever you are experiencing any trouble with your device, just like no sound or audio issue, it is crucial to know the audio driver version you're running on your PC.
Meanwhile, if you hover over to any community forum, you will get to know that this driver update is really important for us. So, let's take a look at the instructions if you aren't familiar with the steps that will help you update your audio driver:
First of all, launch the Run box and search

devmgmt.msc

. This will open the Device Manager.

Thereafter, expand the

Audio Inputs and Outputs

tab and

right-click

on your audio device name. Then, select the

Uninstall Device

option. After that, reboot you device to reinstall it.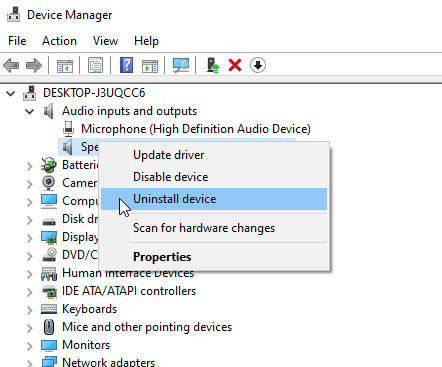 Fix 3: Check The SteelSeries Engine Software
Did you check if you are running on the latest version of SteelSeries Engine Software? Well, if not, then you must check that. So, first, open the software, hover to the about section, and note down the version installed on your device.
After that, visit the SteelSeries official website using your web browser and check the latest version available there. Suppose you find that both versions matched, then there is no need to worry. Otherwise, make sure to download the latest version of the SteelSeries Engine Software and install it on your PC.
Fix 4: Check The 3.5mm jack
There are chances that some dirt or dust is stuck on your device's 3.5mm jack. However, most of the 3.5mm jacks are gold plated to resist possible corrosion. But, sometimes, due to dirt and dust, it may stop working, due to which you are getting the no audio issue.
Therefore, we suggest you check the jack and, if possible, then clean it. But, it's entirely feasible that your headphones jacks may eventually wear out if you do not take care while cleaning them. So, while cleaning it, you have to make sure that you do not harm the jack from inside.
Fix 5: Update Your System OS
A slow device is most likely come as the main culprit behind this type of error. If your device is slow, then it consumes a significant amount of processing power and has an impact on performance and speed, due to which your device components may not be able to function properly and resulting in this kind of error.
However, the reason behind your slow device is an older operating system. Therefore, it is become more crucial to keep the system software up-to-date. So, here are the instructions that will help you do so:
For PC:
First of all, open the Start menu and click on the

Settings

option.

Now, click on

Update & Security

, and on the next screen, hit the

Check For Updates

button.
For PS4:
Firstly, navigate to the

Notification

and delete all the previous update files (if any) using the

options

button.

Now, hit the

delete

button and launch the

Settings

window.

Finally, hit the

System Software Update

.
For PS5:
To begin, go to the

Settings

and select the

System.

Then, tap on the

System Software

option >

System Software Update

.

Finally, click on the

Update System Software

.
Fix 6: Disable The Antivirus
There are also chances that your antivirus may be blocking the SteelSeries drivers to install on your PC, due to which you are getting no sound issue with the Arctis 1. So, we suggest you first plug out the Arctis 1 from your device and then disable the antivirus.
After that, reboot your device and plug in the headphone. Now, leave it until it installs the necessary drivers. Then, you will see that the Arctis 1 again starts working correctly.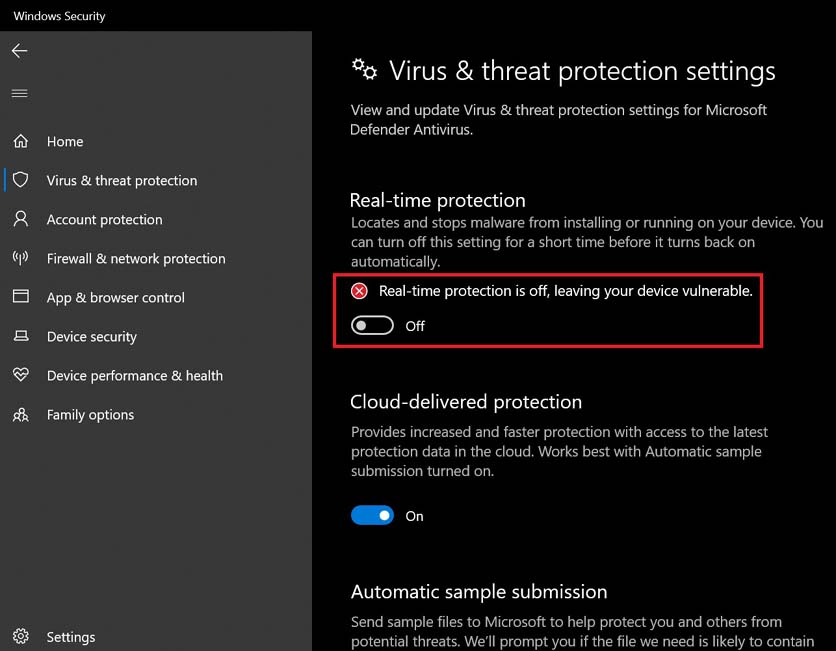 Fix 7: Check The Sound Level
It is also possible that you may have accidentally lowered down the audio level on your PC, due to which you are getting no sound error with your Arctis 1. So, you must click on the speaker button located at the lower right corner of the window. Then, drag the slider to the max position and try to play anything again.
Fix 8: Check For Internal Damage
Unfortunately, if none of the methods mentioned above helped you, then there are chances that your headphone may have some internal damage issue due to which you are getting this error. However, if there is any internal damage that occurs on your device, then accept replacing your headset; you do not have any other option.
So, to verify that, you must plug in your headset to another device and check if it is working with that device or not. If it is working properly, then no problem. Otherwise, follow the next method.
Fix 9: Hover To Service Center
If you find that the headphone is working with your other devices too, then there are chances that there is some internal damage occurs your headset due to which you are getting this no sound error. Therefore, hover to your nearest service center and ask them to repair it.
Binding Up
So, that's all on how to fix the SteelSeries Arctis 1 has no sound on PC, Xbox, PS4, PS5. We hope that this guide has helped you. Meanwhile, comment below if you need any other information regarding the topic. Also, if you still do not subscribe to our YouTube channel, then make sure to subscribe to GetDroidTips.