Rainbow Six Siege or Tom Clancy's Rainbow Six Siege is a tactical shooter online video game. It is developed by Ubisoft Montreal and published by Ubisoft. Ubisoft is often regarded as the best game developing company. It was launched in the year 2015 for all the major platforms like Microsoft Windows, Play Station 4, and Xbox One. It sold more than 5 million copies in the first month itself, and this made it one of the most popular AAA titles.
What is the Issue?
Now some of our gamers are complaining that during their gameplay, they are facing Stuttering and frame drops. That is ruining their gameplay experience. What happens is whenever the user opens R6 siege, he starts playing, and in the middle of a fight, it lags and stutters. Being an online game, it is impossible to pause, so unwillingly, he has to continue playing. And in the end, the game starts freezing, which causes another headache. And at last, the user is forced to close the game. Computers are generally capable of running the games in higher settings than recommended ones, but sometimes due to CPU and power issues, they are unable to do so.
This can be termed as a severe issue in the world of Gaming. So now keeping mind the users and specifically you as you are here because most probably you're facing the same issue. We have brought a set of fixes that will surely solve each and every issue you are currently facing. So let's get started with our guide to fixing all the errors in R6 Siege.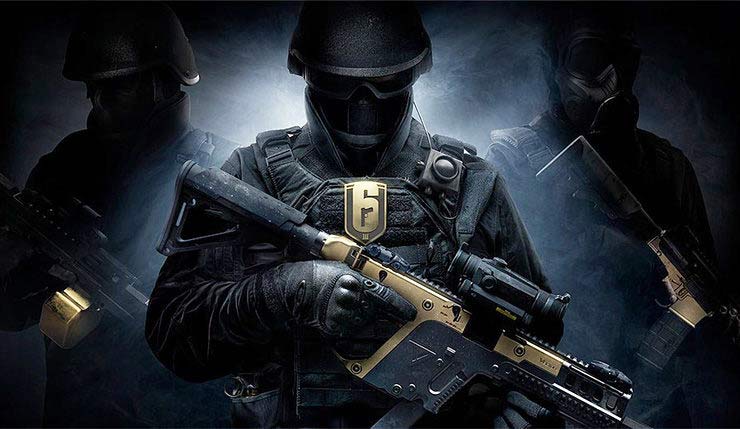 How to fix Micro-Stuttering, Mini-Freezing, or Brief Frame Drops Rainbow Six Siege?
Now we will guide you throughout the process of Micro-Stuttering, Freezing, and minor Frame Drops that is ruining your overall gaming experience in R6 Siege. We urge all our readers to stick to our steps and don't do anything extra than being told. At the end of this guide, you will surely be able to fix all your issues with your game. So let's start.
Fix 1: Set CPU Priority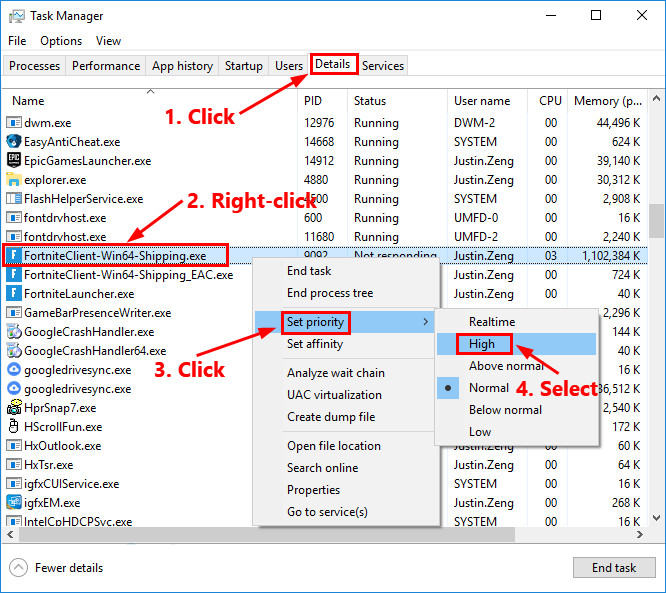 Your CPU or processor has lots of work to do instead of just playing the game. But you can anyways change the mind of your CPU to do the job which you want to do first. Then concentrate on other things. So to do this, you need to change the priority settings. To do that, follow the steps below.
Click on Ctrl+Shift+Esc keys together
This will open the Task Manager, now click on the Details tab
In the Details tab, find Rainbow Six Siege.exe and right-click on it
Then from the dip down select menu priority, next click on "High."
Now restart your PC and check if the issue is solved or not. By doing this, your CPU will move its focus from other things to your game, giving it a high priority. Hence you will notice fewer hiccups. If this does not help, you are considered moving to our next fix.
Fix 2: Change Power Management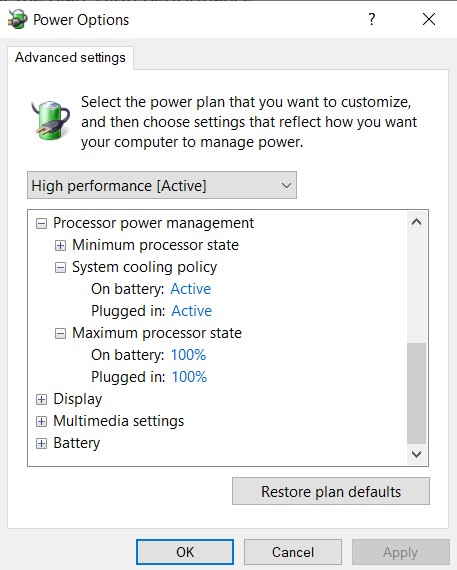 Just like the CPU, your power management settings are also reduced to help in the long run. But when you love playing games, then who cares. So you just need to bump up your power settings to the maximum to enjoy a buttery-smooth gameplay. To do this, follow the steps below.
Click on the start button and type control panel in the search box
Then open the control panel, and click on Sytem & Security
In the System and Security window, there is Power Options in the left panel, click on that
Now click on "Change Plan Settings."
And then, click on "Advanced Power Settings."
Then in the next video, in Processor Power Management, select Processor power to 100%
At last click on OK
Then restart your system and launch the game. You will surely see the difference. If you still feel any problem move to our next solution
Fix 3: Repair Microsoft Visual C++
Repairing and reinstalling the Microsoft Visual C++ can solve issues that are related to Stuttering and frame drops. To reinstall Microsoft Visual C++ follow the steps below.
Click on file explorer
In the file explorer window, click on the computer tab on the top left side
Then click on "Uninstall or Change a Program."
Then in this window, scroll down and find "Microsoft Redistributable 2015 or 2017" then uninstall that
After uninstallation is complete, click on the below download button and download the latest Microsoft Visual C++. Then proceed with the installation. This fix will probably fix your issue. If not, you can go with our last fix, that will definitely solve your issue.
Download Visual C++
Fix 4: Uninstall and Reinstall The Game
If nothing works for your game, uninstalling and reinstalling the game can be the best fix. After reinstallation, game files are integrated, and they get the best optimization for the system. This fix works for most of the games, and Rainbow 6 siege is now different. So try to uninstall the game by following our Fix 3 and then reinstall the game from the Steam client. And you are well to go.
Wrap-Up
In this guide, we have discussed Micro-Stuttering, Mini-Freezing, and Brief Frame Drops in Tom Clancy's Rainbow Six Siege. We hope you will not face any issues while playing Rainbox Six Siege. We hope this guide was helpful to you. If you have any queries or feedback, feel free to comment down below with your Name and E-mail ID. Likewise, check out our iPhone Tips and Tricks, PC tips and tricks, and Android Tips and Tricks for more such tips and tricks. Thank You.