The Quarry is an interactive drama horror video game developed by Supermassive Games and published by 2K Games. It is the spiritual successor to Until Dawn and is released for Windows, PlayStation 4, PlayStation 5, Xbox One, and Xbox Series X and Series S. Along with consoles, the game is also available for PC users, but many complaints or issues have stated that The Quarry won't launch or not load on PC.
Such issues can be quite common with PC games, especially for games that are new in the market. It can be due to software glitches, bugs, or multiple errors. Plenty of PC gamers are encountering startup crashing or the game not launching issues. So, it's always better to get into the actual reason and fix it completely.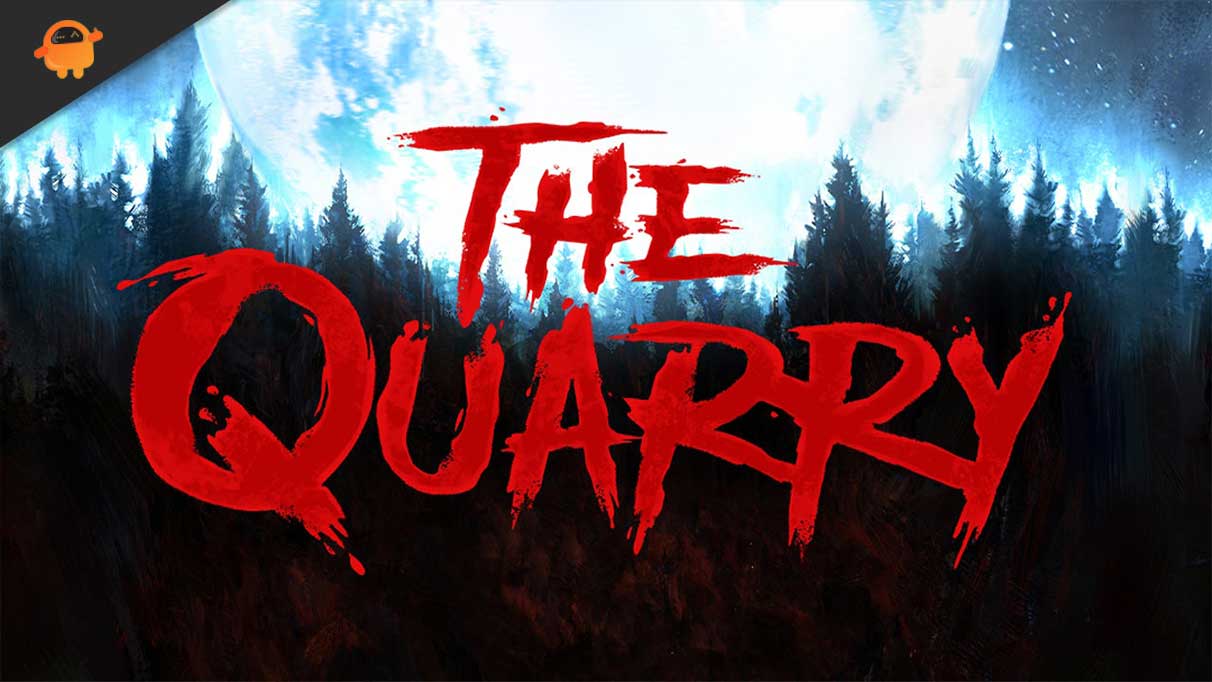 Fix: The Quarry Won't Launch or Not Loading on PC
The Quarry game didn't go well with the launch because there are a bunch of bugs and connectivity errors appearing to the players no matter which gaming platform they're using. The issue of Launching or Not Loading on PC may be caused due to outdated game version, an outdated graphics driver version or Windows build, missing or corrupted game files, issues with the Microsoft Visual C++ Redistributable, unnecessary background running tasks, etc.
Method 1: Check System Requirement
In most cases, you will be able to run this game easily, as it's not highly intensive. But it is still good to check if you meet the minimum game system requirements.
Minimum Requirements:
Requires a 64-bit processor and operating system
OS: Windows 10 64-bit
Processor: AMD FX-8350 \ Intel i5-3570
Memory: 8 GB RAM
Graphics: Nvidia GTX 780 / Radeon RX 470
Storage: 50 GB available space
Recommended Requirements:
Requires a 64-bit processor and operating system
OS: Windows 10 64-bit
Processor: AMD Ryzen 7-3800XT \ Intel i9-10900K
Memory: 16 GB RAM
Graphics: Nvidia RTX 2060 / Radeon RX 5700
Storage: 50 GB available space
Now, if you see that your PC configuration is meeting all the system requirements of The Quarry game, you can head over to the following methods to troubleshoot.
If you do not meet the above requirements, the game will not run and may crash or not load. Please connect your computer technician to update your PC hardware if needed.
Method 2: Update Microsoft Visual C++ Redistributable
All games do include some bit of C++ distributable game code. And if you do have the necessary libraries to read this code, then the game will not run. All Windows PC does come with these files but might have an old version. Here's how you can easily update them and fix The Quarry won't launch or not loading on PC issue.
Head over to the following path on your PC:
C:\Program Files (x86)\Steam\steamapps\common\Steamworks Shared\_CommonRedist\vcredist
You should see the following folders:
2012\vc_redist.x64.exe

2013\vc_redist.x64.exe

2019\vc_redist.x64.exe
Just make sure to run all of these executable files that are present. (If you've different folders, then run the vc_redist.x64.exe file in those folders)
Finally, restart your PC to fix the issue.
Method 3: Update GPU Drivers
Many PC still have the old GPU drivers, which are insufficient to run the new high-tech games. You can update these drivers the following way:
Open Device Manager and navigate to Display adapters.
Right-click on the dedicated graphics card that's active.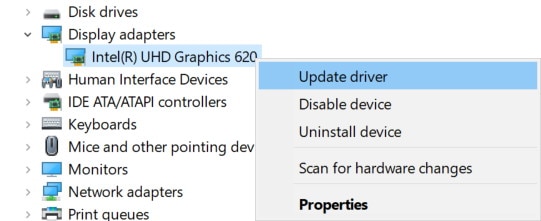 Next, select Update driver > Choose to Search automatically for drivers.
If an update is available, the system will automatically download & install it.
Once done, restart the computer to apply changes.
You can download their software update from the manufacturer's website if you have other dedicated GPUs such as AMD or NVIDIA.
Method 4: Run Game As Administrator
Many games including The Quarry, may need access to additional CPU resources and hence require admin privileges. Ideally, the game setup will assign these permissions right away during the initial game install. But if not, you can easily run the game exe file as an administrator on your Windows computer to check if that fixes the problem or not.
Right-click on The Quarry exe shortcut file on your PC.
Now, select Properties > Click on the Compatibility tab.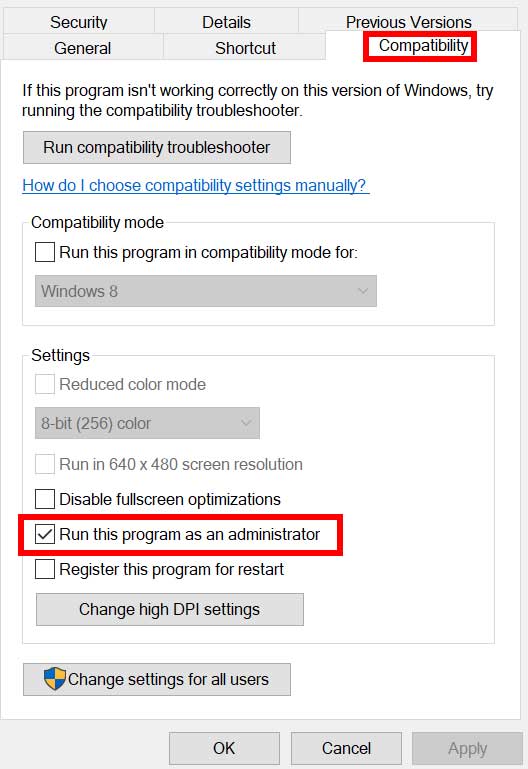 Click on the Run this program as an administrator checkbox to checkmark it.
Click on Apply and select OK to save changes.
Method 5: Verify Integrity of Game Files
Sometimes the game files may get corrupted due to the action of third-party software, including antivirus and anti-malware. And if the game files get corrupted, the game will either not load or crash spontaneously. But the good thing is that you can easily fix this issue by verifying the integrity of your game files.
Launch Steam > Click on Library. Right-click on The Quarry from the list of installed games.
Now, click on Properties > Go to Local Files.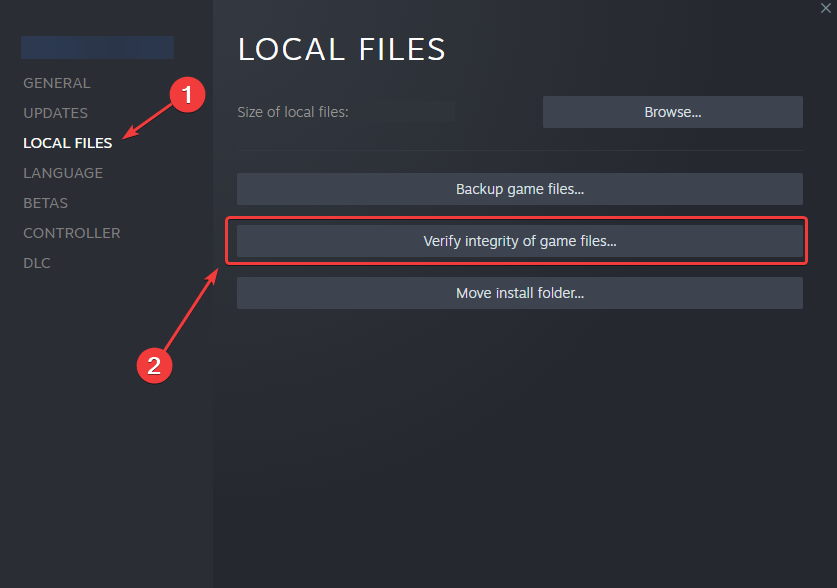 Click on Verify Integrity of Game Files.
You'll have to wait for the process until it gets completed. Once done, just restart your computer.
Method 6: Update DirectX
DirectX is a special program just made to facilitate the running of heavy games, just like The Quarry. You can update the DirectX version as below:
Go to the below folder path.
C:\Program Files (x86)\Steam\steamapps\common\Steamworks Shared\_CommonRedist\DirectX
Next, run the DXSETUP.exe file to reinstall/update DirectX.
Once done, restart your computer to apply changes.
Method 7: Disable Overlay Apps
According to some of the affected players, disabling the overlay apps such as Xbox, Discord, or any other on the Windows computer has helped them easily fix the game not launching issue. As the in-game overlay app is always running in the background whenever you launch the game client, it's possible to have issues with the processes or system resources.
Method 8: Check For Windows Updates
Windows always release new updates for your system, including performance-related updates. Not only for in-app servers, but these updates are also useful when accessing games and other heavy software. So make sure to update your windows to the latest version.
Press Windows + I keys to open up the Windows Settings menu.
Next, click on Update & Security > Select Check for updates under the Windows Update section.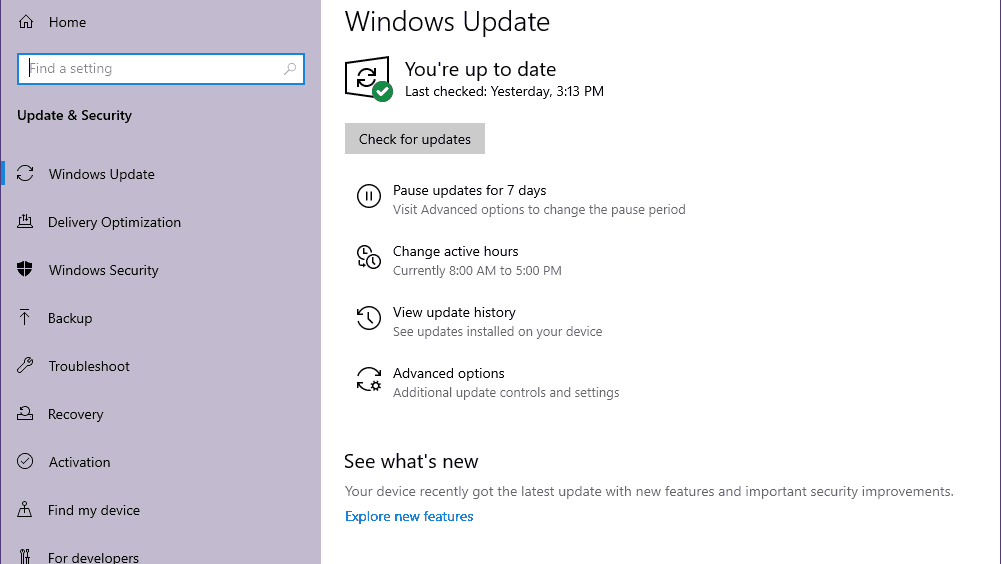 If there is a feature update available, select Download and install.
Wait for some time until the update gets completed. Finally, reboot your PC to apply changes immediately.
Method 9: Disable Antivirus and Firewall Program
Antivirus, Antimalware, and Firewalls can disrupt the flow of games launch. In many instances, your antivirus app might flag the game file as quarantine and forcefully crash it before launching. To avoid such issues, you can disable your antivirus or firewall program and see if it helps.
Click on the Start menu > Type Control Panel and click on it.
Now, type firewall in the search box > Click on Windows Firewall.
From the left pane, click on Turn Windows Firewall on or off.
Select Turn off Windows Firewall for the Private, Domain, and Public Network Settings.
Finally, reboot the PC to apply changes and check the issue.
Now, you'll have to disable the anti-virus protection (Windows Defender) as well by following the steps below:
Head over to the Windows Settings > Privacy and Security.
Now, go to Windows Security > Virus & threat protection.
Click on Manage settings >Then turn off the Real-time Protection option.
Once done, make sure to reboot your PC to apply changes.
If, in case, you're using any third-party antivirus program, make sure to turn it off manually.
Method 10: Launch Game In Window Mode
Try launching the game in Windowed display mode to check if that helps you. Sometimes a computer with an average hardware specification can cause several issues with the fullscreen display mode while running the game.
Open the Steam client and go to Library. Right-click on The Quarry > Select Properties.
In the General section, click on Set Launch Options.
Next, copy & paste the following command-line argument:
 -windowed -noborder
Make sure to save changes and try running the game again to check if The Quarry is launching properly or not.
Method 11: Close Background Processes
Windows background process can take a serious toll on other apps and services, including games. So if you have other heavy applications running in the background, you must close them and run the game.
Press the Ctrl + Shift + Esc keys to open Task Manager.
Click on the Processes tab > Select the task you want to close.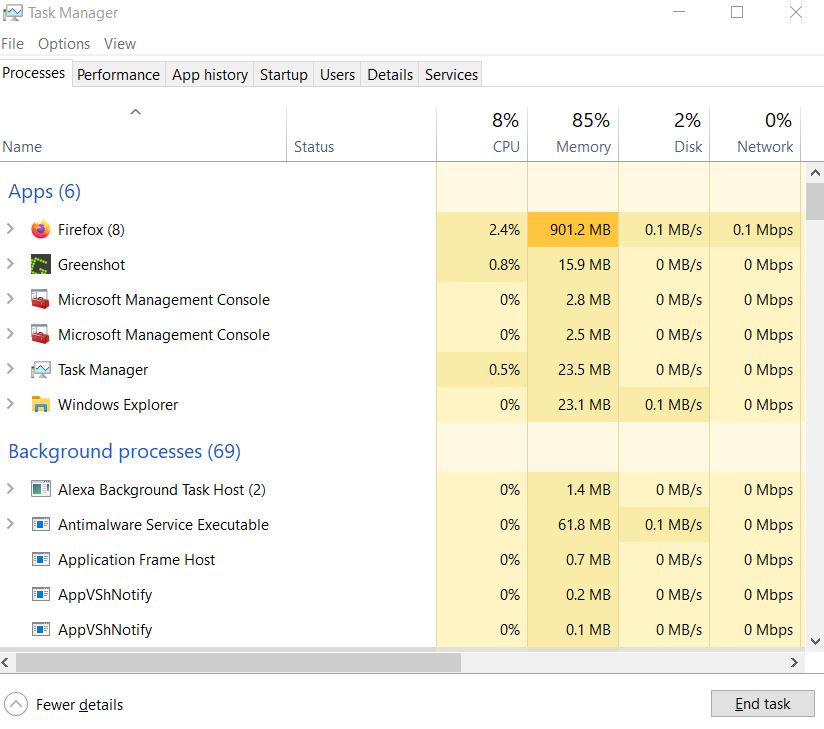 Once selected, click on End Task. Make sure to do the steps for each task individually.
Once done, just restart your computer to change effects immediately.
Method 12: Install Game In New Directory
If none of the methods worked for you, try reinstalling The Quarry game in a new directory to check if that helps fix the game not launching issue. Since the game default installation directory is a C drive, which can have issues in some rare cases, installing in other drives will solve the issue.
Conclusion
This brings us to the end of this guide for how to fix The Quarry won't launch or not load on PC. Please note that to install the game from an official source only. Many users who have tried installing games from third-party websites face the game not loading issues. Make sure to install the game via Steam or the official website to void such issues in the future.