If you work in the graphics department, then you will frequently work with TIF files. TIF are graphic files that you will frequently see on the internet. It is not a very popular file format for storing images, but many professionals still use it because of its quality features. If you also got few TIF image files and have no idea on how to open them, then this guide is for you. You only need a good image viewer to open these TIF files on your Windows 10 PC.
TIF files are mostly used in an old age computer network to share images easily. Although JPG and PNG remain the norms for preferable images, some people like to use TIF images because they can store high-quality pictures in less size. So if you have TIF files, then you can use some TIF image viewer for Windows or Linux. In Mac OS, most TIF files are visible by default.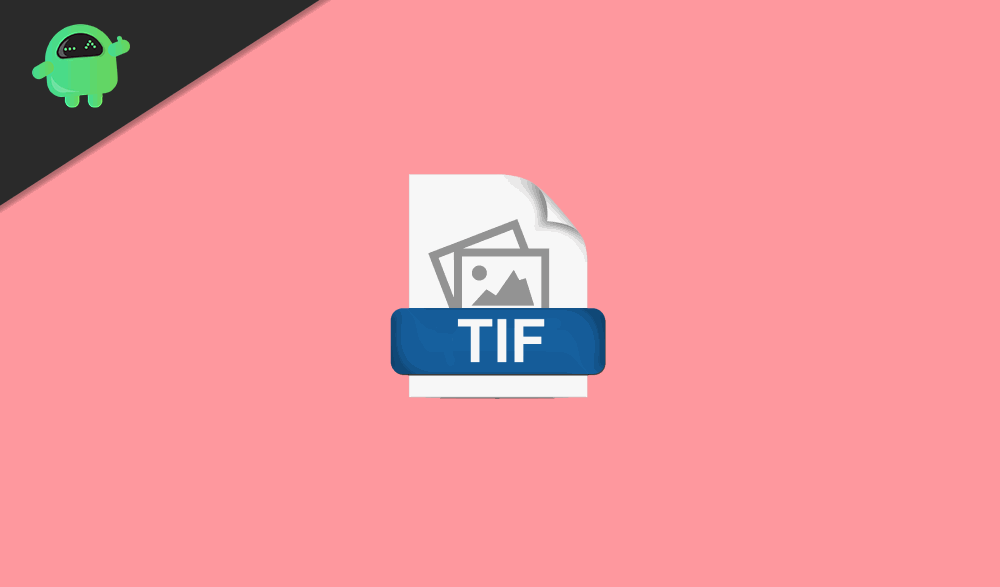 What is TIF Files Explained and How to Open Them?
TIF file is a file format that archives high-quality lossless graphics. TIF (also termed TIFF tagged image file format) files are utilized to store color images. Such as digital photographs without compromising quality. This format was created to support scanned images in 1986. TIF is an acronym of Tag File Format and is now owned by Adobe. It saves high-quality, in-depth images. The most useful trait of TIF format is it compresses the image without shunning its quality. The ability of TIF extension, to store images and allow users to re-edit images without losing the quality is one of the effective things this format does.
You might encounter issues opening the TIF file with the Windows Photo Viewer application. Below we have detailed the third-party software which not merely enables you to open your TIF file, but also allows you to edit with useful tools.
Google Picasa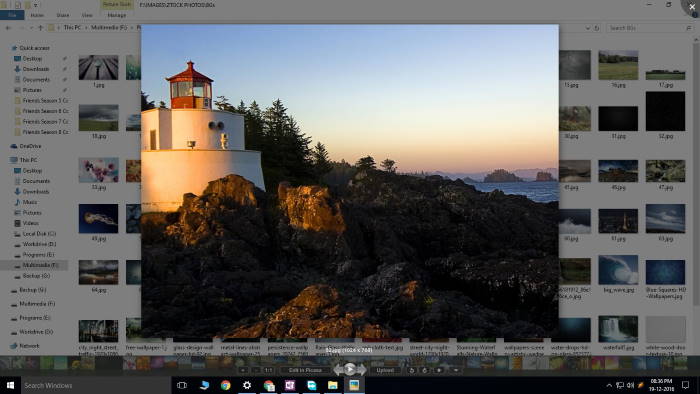 Gogle Picasa is a discontinued project which was originally an image editor for windows. Now Google has Google Photos as its replacement, but the Picasa image viewer is a great software for viewing all types of images. Not just TIF, it is capable of viewing TIF, Wepg, JPG, PNG, GIF, and other image file extensions.
Double click on TIF image file
Google Picasa will open automatically showing your image preview
You can click on the edit button to edit the picture as per your requirement.
Download Google Picasa
ImageMagick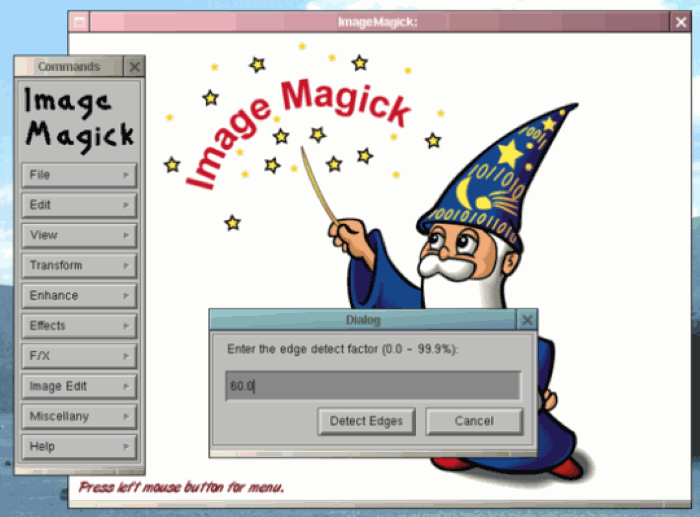 ImageMagick is a software that reads, edits, converts, and modifies a variety of formats (200). It can open well-known formats such as PNG, JPEG, HEIC, and especially TIF. ImageMagick is a free application. You can open your TIFF file with ImageMagick, and also edit it with a variety of tools.
Download and Install the latest version of ImageMagick
Go to your TIF file and right-click it, hover your cursor over "Open With" choose ImageMagick
Download ImageMagick
IrfanView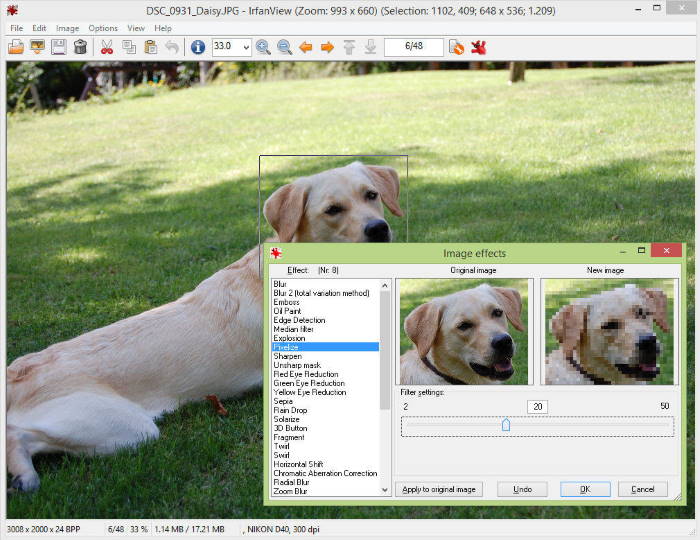 IrfanView is a distinguished photo viewer. It offers great editing tools other than a variety of format support. Moreover, If you are a beginner or don't want complex applications, this software is apt for you. IrfanView can open TIF files and lets you write them with serviceable tools. It comes with multiple TIF support. It is free of charge, however, unless you are using it for commercial use.
Download and Install the latest version of IrfanView
Go to your TIF file and right-click it, hover your cursor over "Open With" choose IrfanView
Download IrfanView
XnView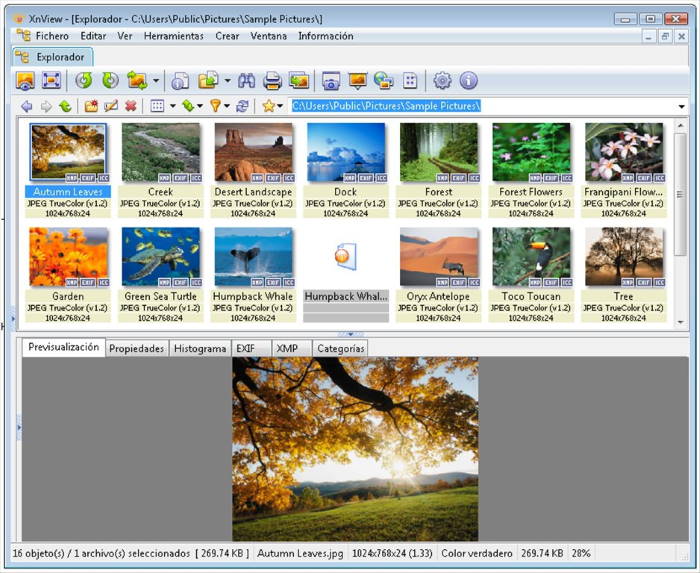 XnView is an editor, viewer, and a multi-format browser. It can open over 400 file formats such as JPEG, PNG, TARGA, TIF, camera RAW. The XnView furnishes an array of tools that can help in editing graphics and digital photos. Moreover, It can open your TIF file efficiently. If you are opening your TIF file to edit, then hands down, this application is exactly what you are seeking.
Download and Install the latest version of IrfanView
Find your TIF file right-click it, hover your cursor over the "Open With" option, select XnView.
Your TIF file will be opened.
Download XnView
Adobe Acrobat DC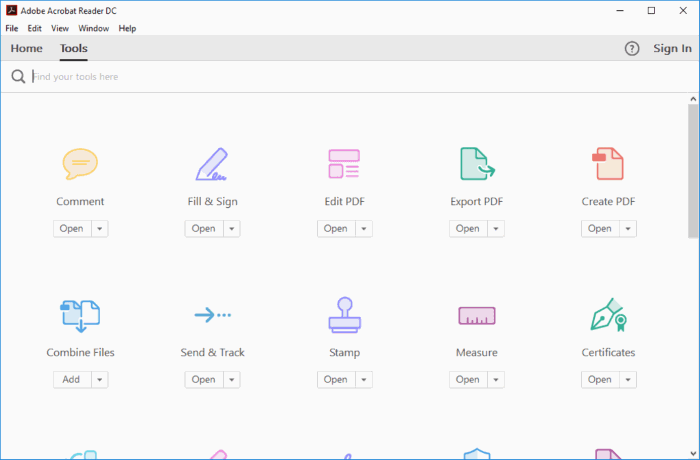 Adobe Acrobat, a renowned document reader, is an application that opens PDF files. However, it also can open image files, amid them is TIF format too. Additionally, Adobe Acrobat can convert .tif files to .pdf format. You just have to click the save as button and select the format you want your file to convert.
Download and Install the latest version of Adobe Acrobat
Browse your TIF file and right-click it, hover the cursor over "Open With" option select Adobe Acrobat
Your TIF will be opened in an edit mode.
Download Adobe Acrobat DC
Conclusion
TIF is a quality image format that is often used by internet bloggers to post high-quality images for small image footprint. No matter the issue it, but the TIF image format is not vanishing soon. So you can use the above image viewer apps to view TIF files on your Windows 10 PC. These softwares also works on Linux and Mac OS. So if you are not running Windows 10, you can still use these applications to open TIF files easily.