In the present time, one of the best things people have adopted to entertain themselves and to remove stress is playing indoor games. It may seem strange but people of almost every age can be seen playing video games on their PC. Some even built computers especially to enjoy the best games around the world. The fact is several manufacturers also felt the need to help these gamers in having an excellent experience and because a lot of games are hitting the market these days, manufacturers have started providing PC components that have especially been designed for gamers. Today we will list the best 5 gaming motherboards under Rs 15000.
If you actually need to enjoy the best games, all that you need is a PC with components that can add more to your experience and simply enable you to experience them in a way you never did before. A motherboard is the heart of a PC but its more than just heart when it comes to a gaming PC. In fact, a lot of things depend on the same and therefore it's necessary to choose a motherboard carefully. In this post, we will put some spotlight on the best available options or top 5 gaming motherboards under Rs 15000. They are spotlighted below.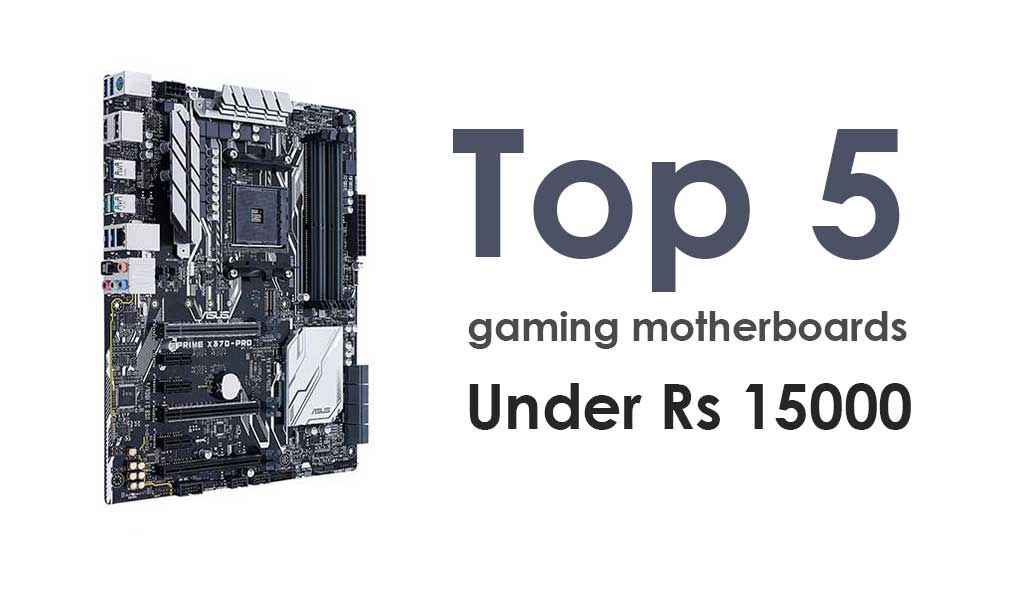 List of Top 5 gaming motherboards under Rs 15000
Here is the list of Best 5 gaming motherboards under Rs 15000, Check out!
ASUS Prime X370-Pro AMD AM4 DDR4 ATX Motherboard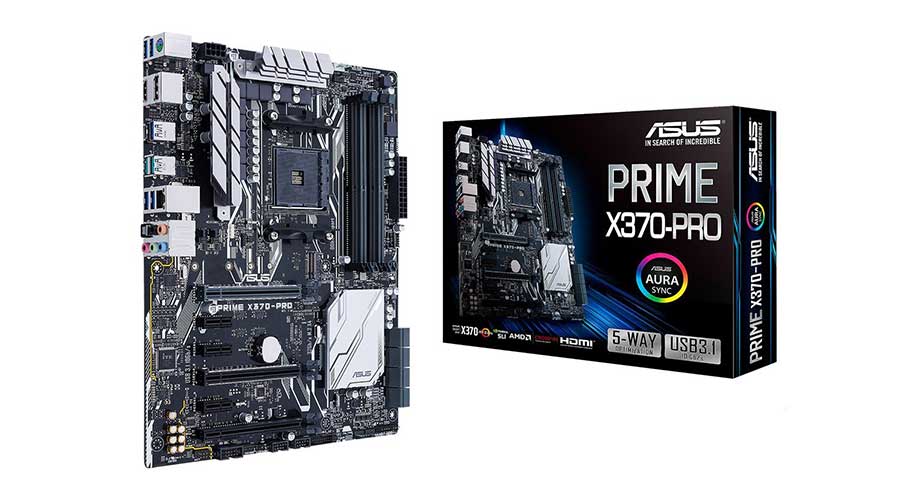 If you are looking for a decent option, this is the motherboard you must consider for your gaming PC. You can purchase it at an approximate cost of Rs 14,900. There are many websites where you can find it because of its popularity. Asus has paid special attention to making this motherboard offer performance irrespective of the type and size of game you play through it. There are slots for extra RAM. It supports up to 32 GB of RAM which is far enough than required to play even some of the best games. You can simply overclock it in case you want to. The 5-way optimization always ensures the best performance without facing any problem. The 8-channel High-Definition audio also adds a lot in providing the best gaming experience. It is also possible to connect this motherboard with unparallel speeds with X4 PCI express. Top 5 gaming motherboards under Rs 15000.
Buy on Amazon
Gigabyte 990fx-Gaming G1 Motherboard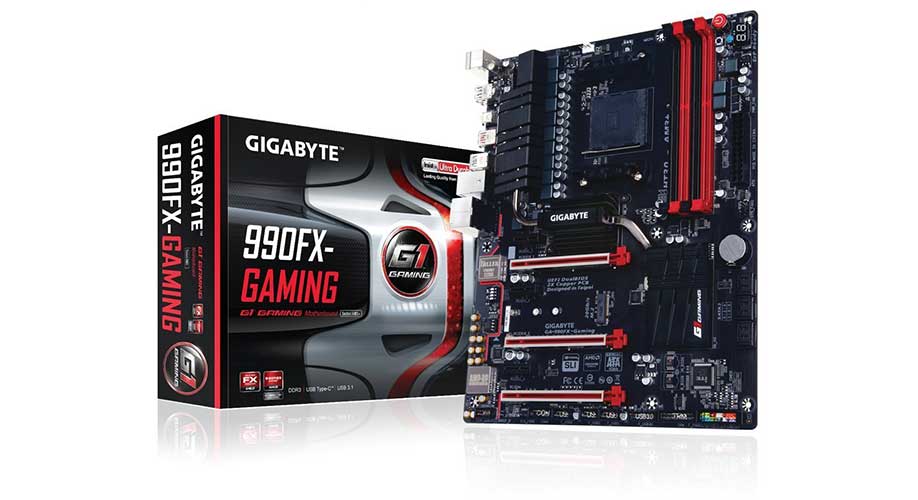 It is one of the very cool options to consider when all that you need is a superb motherboard for your gaming PC. There are several features that make it simply the best. It has dual channel DDR3 and 4 DIMMs. There is durable metal shielding over the PCI slots which ensures safety. When it comes to cooling, you need not to worry as it is based on quick cooling technology. With PCI-E generation second M.2 connectors, you can assure data speeds of up to 20 GB. Upgrading to AMP-UP technology is not at all a big deal. It can simply be done. The faster USB 3.1 is another feature that makes it best for gaming. It is equipped with high-quality audio capacitors which provide excellent sound quality. Also, the dual BIOS technology makes it an ideal choice for gaming. You can buy it at a price of Rs 14,500 presently.
Buy on Amazon
Asus Rog Strix H270f Gaming LGA 1151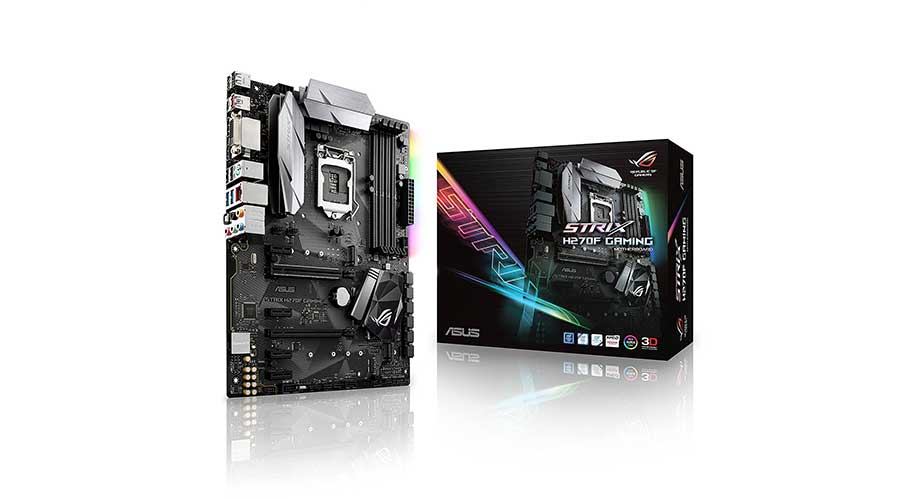 This is another option for buying simply the best gaming motherboard under Rs 1500 by ASUS. The best thing about this motherboard is its compatibility with the components of different manufacturers. It doesn't matter which generation processor you used, there is one thing which you can always make sure and i.e. performance. The brushed metal heat sinks are there on this motherboard which always avoids heating issues. It has 2x PCI-E slots that make it the best choice to opt. Its low power efficiency is another good option which in fact makes it best for those who play games for long hours. The dual M.2 front panel wouldn't let you face issues related to speed and connectivity. More features include 8-channel HD audio. Top 5 gaming motherboards under Rs 15000.
MSI Z170A Gaming M5 DDR4 – LGA1151 6th Generation Motherboard
Buy on Amazon
MSI has always contributed in bringing out the best gaming motherboards and Z170A gaming M5 DDR4 is a good example. It has been accepted by gamers all over the world as one of the finest gaming motherboards which are best in every aspect. The powerful M.2 connectors ensure reliability, performance as well as compatibility. You can always assure of top sound quality. There is an additional slot provided for the sound card in case you need to enhance the sound quality. It offers unmatched stability and memory performance. The fact is, with traditional designs electromagnetic signals often interrupt the memory signals which results in poor performance. In this motherboard, MSI has provided DDR4 boost technology with highly isolated memory circuitry. The all new Click BIOS 5 always provide maximum performance and let you enjoy games with experience far beyond your imagination. The current market price of this motherboard is around Rs 11,000. Best 5 motherboards under Rs 15000.
Buy on Amazon
Gigabyte GA- gaming B8 LGA 1151 smart fan 5 motherboard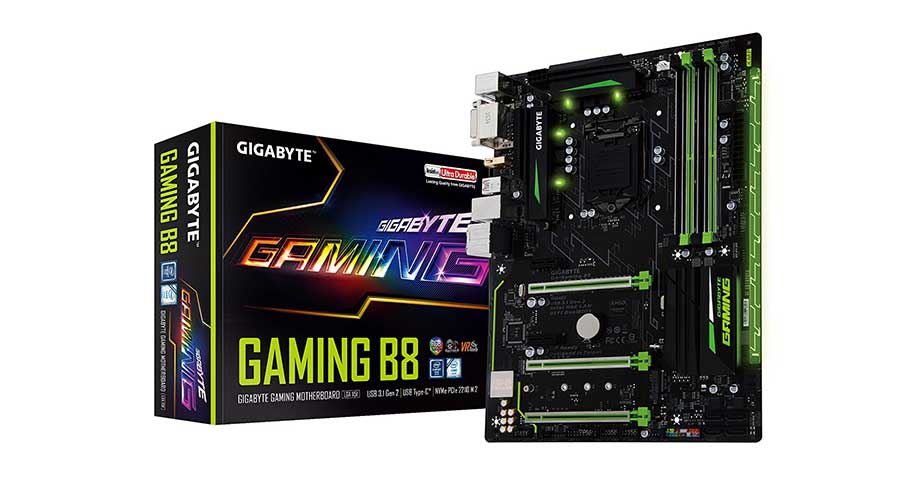 It is a best option to consider when you need a motherboard for gaming and have a budget under Rs 15000. Its approximate cost is around 10,800 Rs. The DDR4 technology lets you enjoy games without any interruption. You are always free to play any game through this motherboard due to its wide support and performance. The support to generation 6 and 7 Intel core processors often attracts the attention of gamers towards it. Another best thing is two-way graphics support to add more to your gaming experience. With smart headphone amplifier, you can always enjoy the best sound quality. The smart fan 5 contains multiple sensors for temperature. It is also equipped with ultra fast M.2 and in addition to this, it has PCI-E generation 3 x4 interface. Best 5 motherboards at a budget of Rs 15000.
Buy on Amazon
There are the best options to consider when you want something extraordinary within Rs 15000 when it comes to buying a gaming motherboard. All these motherboards are equipped with the latest technology and offer unbeatable performance irrespective of the games you play.
Check Related Post: