Drivers are an important part of any laptop to make it work along with the laptop hardware and software. Toshiba laptop users also have to download and update drivers regularly on their Windows 10,8 or 7 laptops to keep them functional with the latest driver files.
Those who wanted to keep their Toshiba computer in good condition need to update their Toshiba Drivers to the latest version available to make the best possible performance. Sometimes, an older version of drivers makes your PC slow. In such a case updating the drivers is the best option for you to fix the issues.
Besides all, if we were talking about Toshiba drivers, if you have a Toshiba Computer or PC, then you need this software because in most cases, Drivers help the hardware of the device to function correctly. Here are some easy and effective tricks to download and update Toshiba Drivers on Windows 10, 8, or 7 PC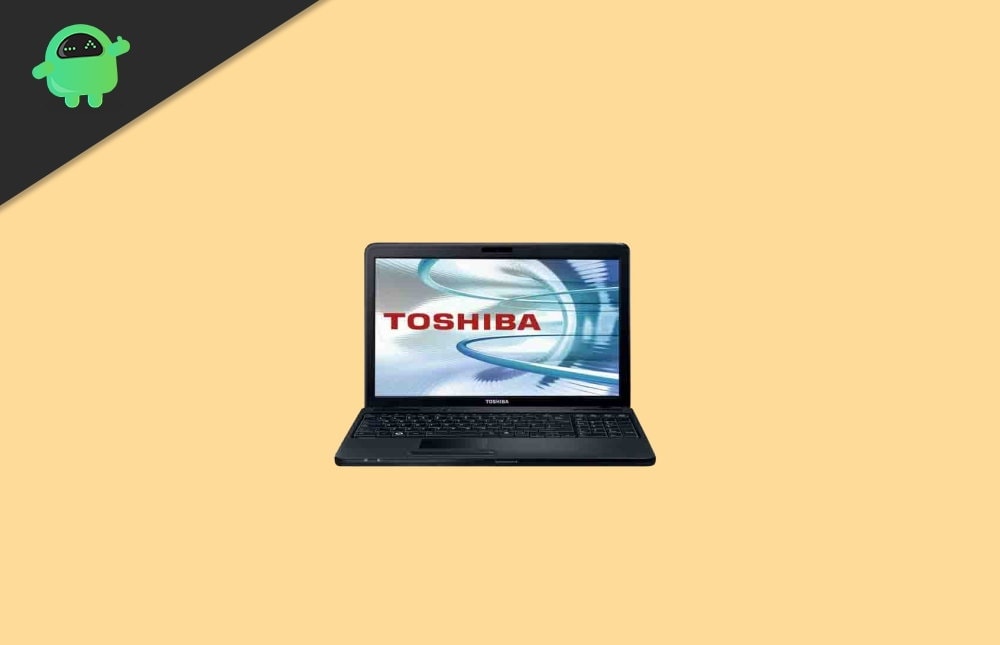 Download And Update Toshiba Drivers On Windows 10, 8, or 7
There are many methods available by which you can update your Toshiba Drivers on Windows 10, 8, or 7. But, today, we will discuss the most straightforward ways to download and update them.
Method 1: Manually Download the Toshiba Drivers
From the device manufacturer, you can easily download the Toshiba drivers for your Toshiba device. Before following the steps given below, you should need to know your device model number and serial number because these are necessary for downloading the drivers. However, you can easily find the model number and a serial number of your Toshiba laptop at your device's bottom case.
First of all, you need to go to the official website of the Toshiba Support centre.
After that, enter the product serial or model number of your PC inside the box located on the left to GO button.
Choose the correct version of your operating system that you're running on (e.g., Windows 10 32bit or 64bit).

Now, select the Device driver that you require to download for your Toshiba computer.
Then, click on the download the driver package in your Toshiba PC.

Wait until the driver is downloaded for your Toshiba device.
Now, once the downloading is completed, run the file. Then, follow the on-screen instruction to install the Drivers on your Toshiba PC. Well! That's how you can update your driver manually on a Toshiba computer. But, we recommend this method only if you're confident about your computer skills and knowledge. Moreover, if method one doesn't work for you, then follow method two describe below.
Method 2: Use Microsoft Windows Update
This is the easiest and most straightforward way to download and update the driver. You simply need to go to the Start menu and then click on the Settings tab.
Now, hover over to the Update & Security followed by Windows Update. Now, you'll notice that your PC start searching for an update. If any update is available for your device, it shows and asks you to install them for a better experience.
You can also update these drivers from the Control panel by going to the driver manager inside control panel settings. Here you can update or delete drivers at your convinience.
Method 3: Third-party apps to Download and Update Toshiba Drivers On Windows 10, 8, or 7
First of all, you need to go to Driver Talent's official site to download and install it on your Toshiba desktop PC, laptop.
After that, could you open it and select the Scan button? Now, you'll see that it will start scanning your Toshiba computer to identify driver problems.
Then, you need to repair the drivers or update to the latest version of the drivers.
If you need to update the Toshiba computer, peripheral devices, go to the Peripheral Drivers menu and install the related drivers.
At last, reboot your Toshiba computer to apply the updates successfully.
Conclusion
Well! That's how you'll manage to download and install the Toshiba driver. If you're facing any issues while updating the drivers, let us know by commenting down below. If you don't update the drivers regularly, then must software or hard peripherals such as a keyboard, printers etc. will not work as efficiently as they should be. So use the above methods to update drivers.