In this article, we'll show you the options that you can do to Fix when Trackpad Not Working on MacBook in very simple steps.
Is your MacBook Pro trackpad not working? We've covered a few different troubleshooting methods. Follow the below simple guide to get rid of the problem you are facing with your MacBook.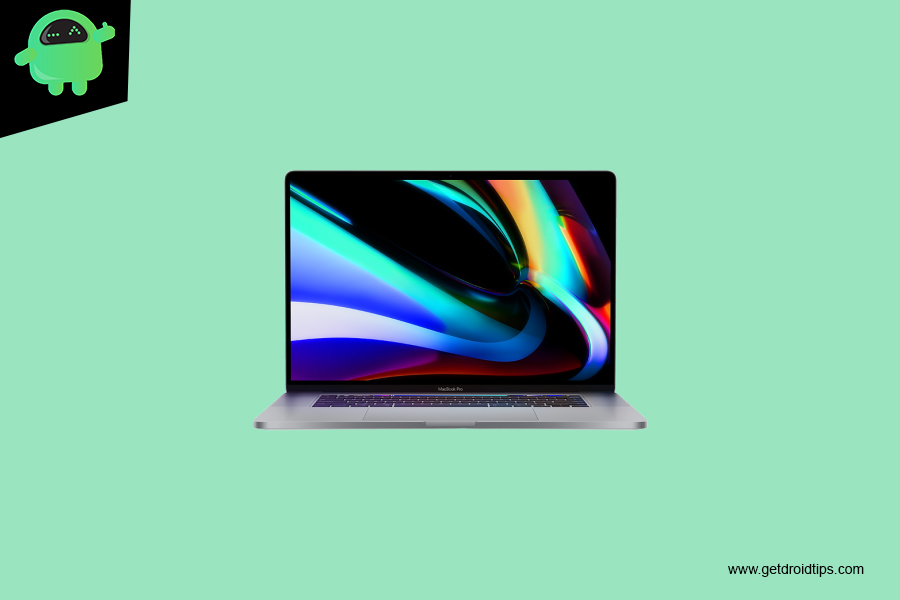 Fix, Trackpad Not Working on MacBook
Check your device's power
Make sure your device's batteries aren't low. If you're using Magic Trackpad 2 or Magic Mouse 2, make sure its rechargeable battery is fully charged.
Avoid accidental multiple touches
Be sure only one part of your finger is touching the touch surface and that you're not resting your wrist on or very close to the surface. The touch surface might interpret this as your finger touching it and move the pointer in that direction.
Keep touch surface dry and clean
Moisture collecting on the touch surface can also cause this issue. Wiping off the surface of the trackpad or mouse with a cloth or tissue usually fixes this.
If the issue goes away when you put a piece of paper between your finger and the touch surface, consider purchasing a Teflon applique to fit over the surface to prevent moisture from having direct contact with the touch surface. Before you install the Teflon applique, make sure the touch surface is clean and dry.
Note that oil or lotion can also cause the same issue. You can clean your device's touch surface with a lint-free cloth lightly moistened with water.
Update to Latest macOS
This sounds obvious, but it's amazing how many people aren't running the latest version of the operating system, firmware, and drivers.
Launch System Preferences app on your Mac.
Now click on the Software Update icon.
Now, you can see if your Mac is up to date or not. It also lets you know if there are updates available for the computer or not.
Check Different Settings
Double-Click Not Working
To access the double-click settings:
Click on the Apple icon in the top-left corner of your screen.
Then go to System Preferences.
And then Accessibility.
Scroll down the left sidebar until you come to Mouse & Trackpad.
Pointer Is Hard to Control
Click on the Apple icon, and head to System Preferences
Then go to Trackpad settings.
You'll see a slider at the bottom of the window titled Tracking speed.
As before, a setting somewhere around the middle should be suitable for most users.
Trackpad Is Completely Unresponsive
Go to System Preferences.
And the head to Accessibility
And finally Mouse & Trackpad
And unticking the checkbox next to Ignore built-in trackpad when mouse or wireless trackpad is present.
Troubleshoot in Safe Mode
Turn on or restart your Mac.
And then immediately press and hold the Shift key as your Mac starts up.
Release the key when you see the login window.
"Safe Boot" should appear in the upper-right corner.
Log in to your Mac.
If the issue continues while in safe mode, or your Mac restarts several times and then shuts down while starting up in safe mode, you should reinstall macOS and make sure that your Apple software and third-party apps are up to date.
Reinstall macOS
Startup from macOS Recovery
Turn on your Mac and immediately press and hold one of the following combinations on your keyboard.
Command (⌘)-R: Reinstall the latest macOS that was installed on your Mac.
Option-⌘-R: Upgrade to the latest macOS that is compatible with your Mac.
Shift-Option-⌘-R: Reinstall the macOS that came with your Mac, or the closest version still available.
When you see the utilities window, you have started up from macOS Recovery.
Decide whether to erase (format) your disk
You probably don't need to erase, unless you're selling, trading in, or giving away your Mac, or you have an issue that requires you to erase. If you need to erase before installing macOS, select Disk Utility from the Utilities window, then click Continue.
Install macOS
When you're ready to reinstall macOS, choose Reinstall macOS from the Utilities window. Then click Continue and follow the onscreen instructions. You will be asked to choose a disk on which to install.
If the installer asks to unlock your disk, enter the password you use to log in to your Mac.
If the installer doesn't see your disk, or it says that it can't install on your computer or volume, you might need to erase your disk first.
If the installer is for a different version of macOS than you expected.
Disclaimer
Please allow installation to complete without putting your Mac to sleep or closing its lid. During installation, your Mac might restart and show a progress bar several times, and the screen might be empty for minutes at a time.
Contact Apple Support
If none of the above steps work then Apple Support would be more reliable. So, if you don't mind spending a few extra dollars in favor of a trusted solution, contact Apple for help.
Do you own an iPhone, iPad or a Mac and need these types of simple tutorials? Then stay tunned to GetDroidTips' iPhone Tips & Tricks column.
If you have any queries regarding this, the comment section always available for you.