Android TVs come with internal storage, where most people store their desired media files. They can access these media files whenever they want on their TV. But how can someone transfer a file on their Android TV to a smartphone or PC? There are actually multiple ways to transfer files over from an Android TV to a smartphone or PC. We will take a look at a couple of them here.
For seamless transfer, it is wise to choose the quicker methods, and the quicker method requires the source device(Smart TV) and the target device(smartphone or PC) to be connected to the same WiFi network. Only if both the devices are connected to the same network, the transfer becomes possible. There is a way to transfer/ without being connected to the same network, and we will look into that too in this article. So without further ado, let's get into it.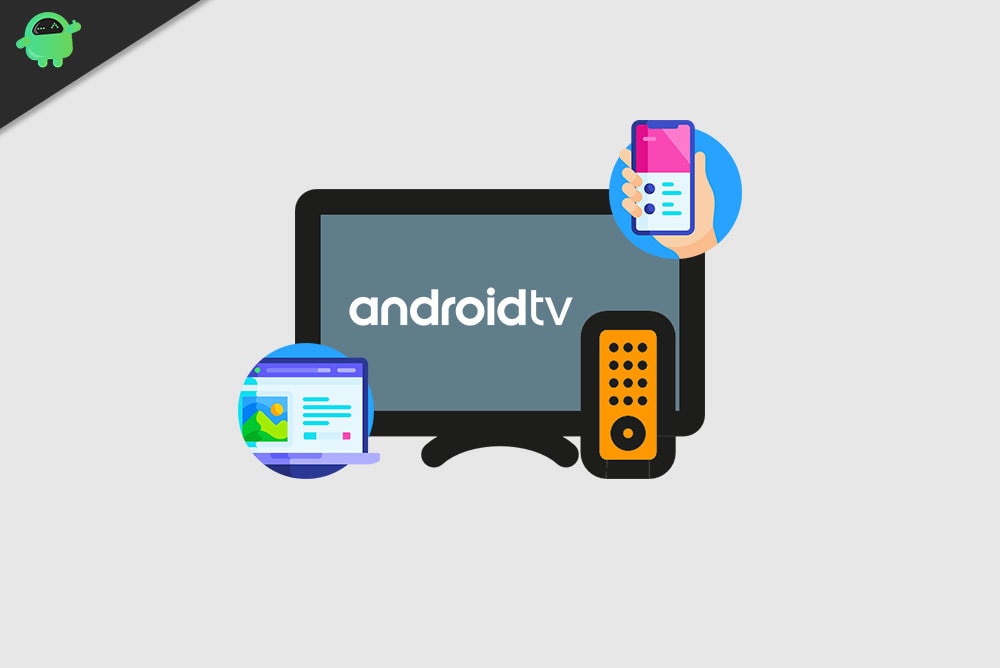 How to transfer files from an Android TV to a PC or Smartphone?
Here, we will look at three possible methods for the transfer, where two methods require both the device to be connected to the same WiFi network. The final method will be about transferring files without being connected to the same network.
Using Solid Explorer:
For this method, you will have to download the Solid Explorer application from the play store and have a browser on your target device(PC or smartphone).
Install Solid Explorer from the Play Store onto your Android TV. It is free to download and use.
Once the installation is done, open Solid Explorer and tap on the hamburger menu icon in the top left corner. Inside that, you will find the toolbox option. Tap on it to expand it.
Under Toolbox, select the "FTP Server" option.
Now tap on the Start button you see on your application.
Now open up a browser on the PC or smartphone to transfer the files from your Android TV. On that browser, enter the address you see after tapping on the Start button. Make sure that your Android TV and the target device are connected to the same network.
You will see all the files on your Android YV show up in the target device's browser now. Click on any file you want to save, and it will be downloaded right away.
This method is easy, but it won't work if both the devices are not connected to the same WiFi network.
Using SFTV:
Another easy method using which you can transfer files seamlessly from an Android TV is SFTV.
Firstly, you need to install SFTV on both of your devices.
Then open the application on both devices and keep them open.
Now open the SFTV app on your Android TV and choose "Send."
Select the file that you want to send over to a PC or smartphone.
Now SFTV on the Android TV will scan for a receiving device, and it will show the PC/smartphone where you have kept SFTV running.
Tap on the device, and within seconds, you will have the file transferred over to the PC or smartphone.
SFTV is not available for iOS users, so this method won't work with an iOS device. Like the previous method, this method also requires both the source and the target device to be connected to the same network.
Using Cloud service:
Cloud services are widely available these days, and many people who are always on the move opt for this storage. This is convenient and accessible from anywhere or any device. The ability to access files in cloud storage using any device makes it an option for file transfer. Just install Solid Explorer on your Android TV and load your Google drive or any other similar cloud service. Then use the Solid Explorer itself to transfer files from the local storage to the Cloud Storage. You can then open up that cloud storage on a different device and access the files you require on your other device.
You don't need to connect both the devices to the same WiFi network. But you will need an active internet connection with decent speed.
So that is all about transferring files from the Android TV to smartphone or PC. If you have any questions or queries about this article, then comment down below, and we will get back to you. Also, be sure to check out our other articles on iPhone tips and tricks, Android tips and tricks, PC tips and tricks, and much more for more useful information.