Recently, many users started reporting that their Ubisoft connect was not working properly on their Windows 11 or Windows 10 PC. Well, the primary culprit behind this error is unknown as officials also stated that they are well aware of this issue and their developer team started working on it to provide a seamless gaming experience.
But, until they roll out some fixes to this, what can we do to fix this issue? Well, don't worry! On this page, you'll learn the same. Yes, you hear it right! So, why waste our valuable time? Instead, let's dive into and check out what options are available that we can use to fix this issue.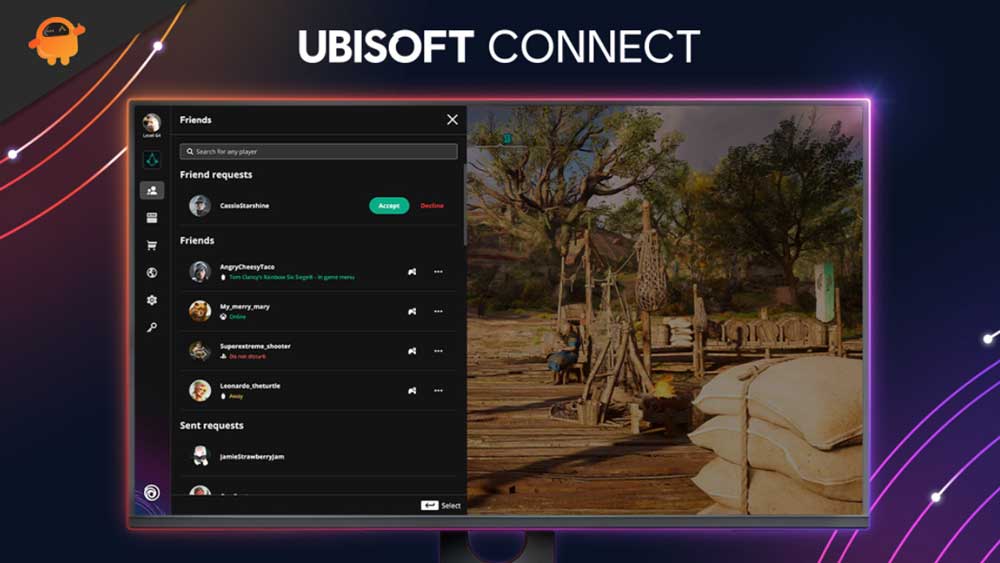 How To Fix Ubisoft Connect Not Working on Windows 11 or 10
Although there are various workarounds available that you can use, we only mentioned those that have proven to be effective in resolving this issue. So, if we have forgotten to mention any important fix that has the potential to fix if Ubisoft connects not working on your Windows 11 or Windows 10, we deeply consolidate for it.
Method 1: Check the Proxy Settings
Many users reported that due to some issue within their proxy settings, this issue occurs. But, once they edit it, the Ubisoft connect again starts working on their PC. So, you can also try this out. But, in case you don't know how to do this, follow the steps mentioned below:
First of all, launch the Run command prompt box by pressing the

Win+R

button altogether. Then, type in

inetcpl.cpl

and hit the enter key.

Now, switch to the

Connection tab

and navigate to the

LAN settings

.

After that, untick the boxes located in front of the

Automatically detect settings

and

Use a proxy server for your LAN.

Then, hit the

Ok

button

.

Finally, restart the Ubisoft Connect application and check if the issue gets resolved or not.
Method 2: Disable IPv6
You can also try disabling the IPv6 and check if it helps you to fix the issue. Here are the steps that you need to follow to disable the IPv6 on your Windows PC:
Firstly, right-click on the

network

icon located at the bottom right corner of your desktop screen. Then, select the

Open Network & Internet settings

option.

After that, hit the

change adapter settings

. Then, right-click on the internet connection to which you are connected too and select the

properties

option.

Now, switch to the

Network

tab, checkmark the

Internet Protocol version 4 (IPv4)

option, and uncheck the

Internet Protocol version 6 (IPv6)

. Then, hit the

Ok

button to save to apply the changes.
Method 3: Flush DNS And Renew Your IP
Did you try flushing your DNS? Well, if not, then we recommend you to follow the steps given below:
Initially, open the

CMD

prompt using

Administrator

. After that, click on the

Yes

.

Then, use the command

ipconfig /flushdns

and hit

Enter.

After that,

ipconfig /renew

and press

Enter

.
Method 4: Close Unnecessary Applications
You can kill the unnecessary application that is running in the background. To do so, you can follow the guidelines given below:
Firstly, open the

Task Manager

on your PC. Then, switch to the

Processes

tab.

After that, right-click on the application that you want to close and select the

End-task

button.
Method 5: Update The Device Driver
You can go to the device manager and check if any device driver update is available for your PC. Many users reported that this helped them to fix the Ubisoft connect not working issue. Also, sometimes, due to outdated device drivers, our PC may not be able to run the application properly, as with every update, developers tweak some changes in their software. So, for an old device driver software, it is difficult to run the application. Therefore, we highly recommend you keep your drivers up-to-date.
So, that's it from our side. We hope this guide helped you fix if the Ubisoft Connect is not working on your Windows 11 or 10 PC. However, for further details, ping us in the comment section. Our team will surely get in touch with you as soon as possible.