Undisputed is undeniably one of the best boxing games out there, and the developers Steel City Interactive and Ten 24 Media continue to provide DLCs for the title. But not everyone who purchased the game has had a pleasant experience. Some users have reported that their controller or gamepad does not work with Undisputed.
If the controller works well in other games but not specifically for Undisputed, the problem could be with the game's settings. Well, if you are one of these troubled users, you have come to the right place. Here, we have discussed all the solutions you can try to resolve the controller or gamepad not working with undisputed. So without any further ado, let's get into it.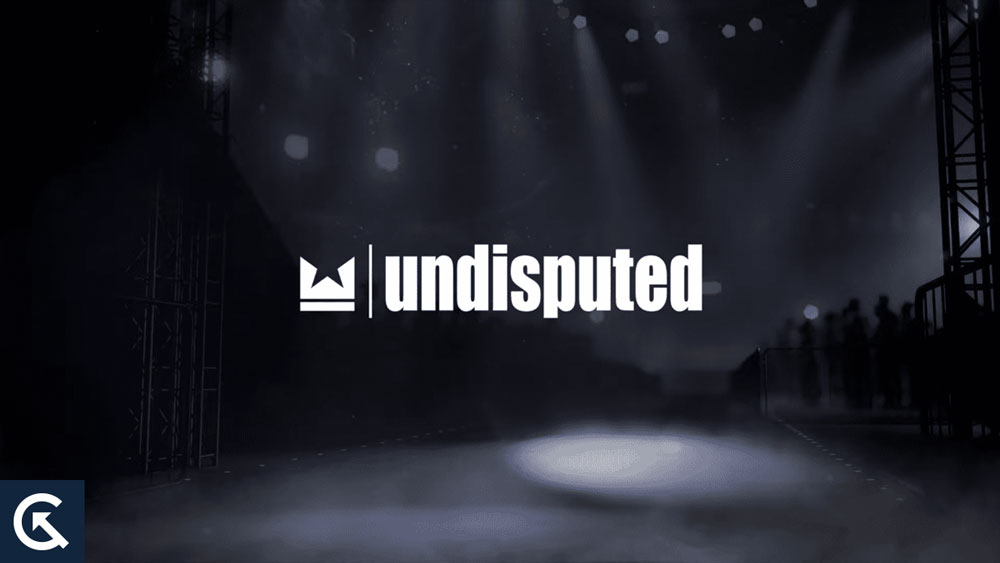 How to fix Undisputed Xbox Controller or Gamepad Not Working?
Users of Xbox controllers, PlayStation controllers and some Logitech controller users reported this issue. Well, whatever the case, one of the solutions mentioned below should work for you.
Configuring Your Controller on Steam:
As mentioned above, the problem could be related to how you have configured your controller on Steam.
Open Steam.
Go to Settings.
Select Controller.
Go to General controller settings.
Check the box for the controller you want to use.
Now try playing the game again using the same controller or gamepad. If it still does not work, try the next solution.
Update Your Controller Drivers:
Outdated drivers are often a cause of hardware compatibility issues. So if you have outdated or faulty drivers on your computer for your controller or gamepad, you should update them immediately. There are three ways to update drivers on a Windows 10/11 PC. You can do it automatically, manually, or using a third-party application.
To update your drivers automatically,
Press the Windows Key + R to open up the Run dialog box.
Enter "devmgmt. msc" in the Run dialog box and press the Ctrl+Shift+Enter keys.
The device manager will open up. Here, it would be best to look for devices with outdated drivers.
Right-click on your controller or gamepad and choose "Update Driver."
Then follow the on-screen instructions to let Windows automatically search for the latest drivers and install them.
To update your drivers manually, you need to download the setup file for the drivers manually. You will find the option to download the latest driver setup on the manufacturer's website. Navigate to your controller or gamepad manufacturer's website and download the latest drivers based on your model number and system configuration. Once you download the required setup files for drivers, install all these files on your system.
Finally, you can also use a third-party application to update outdated or faulty drivers. Several programs have the feature to scan and detect outdated and wrong drivers. Just install one such program on your system and let it scan your computer. If it finds that you have obsolete controllers or gamepad drivers, it will automatically install all the latest ones with just a single click. Yes, these programs charge a bit for their service, but the price is well worth it since you never need to worry about outdated drivers on your system again.
If updating the drivers also does not solve the controller or gamepad issue, try the next solution mentioned below.
Launch the Game in Big Picture Mode
The game has a big picture mode that takes up your entire screen window; sometimes, this is required for the controller to gain access to the game.
Go to Settings.
Click on the Big Picture mode at the top right corner of your screen.
Go to Library.
Choose Hi-Fi Rush.
Finally, click on Play.
If the controller or gamepad still does not work, try the next solution.
Third-Party Controllers:
If you have only tried a particular controller with the Undisputed game, and it is not working, any matter what you do, it is time you consider other controllers.
Several companies manufacture gaming controllers, and some even offer customizable options when it comes to design and button layouts. So you should try using any other controller with your undisputed game and check if it works. If it does work, it is time to get a new controller.
But if using another controller also does not get any results, try the next solution.
Contact Support:
If none of the solutions mentioned above worked for you, it is time you contact the support team of Undisputed. If there are hardware limitations to the game or any known bugs for your particular controller or gamepad, the team will inform you of that. They would also guide you on what you can do from your side to resolve this controller or gamepad not working issue.
So this is how one can fix the Undisputed Xbox controller or gamepad not working. If you have any questions or queries about this article, comment below, and we will get back to you. Also, check out our other articles on iPhone tips and tricks, Android tips and tricks, PC tips and tricks, and much more for more helpful information.