One of the DLL errors you'll come across playing PC games is the unityplayer.dll error. It basically says that the program cannot run because the unityplayer.dll file is unable to load. This post will give you all the possible solutions for this error, as well as discuss some other common errors.
What is unityplayer.dll Error?
The unityplater.dll error occurs when the DLL file in question is deleted or corrupted. It could be that the file was deleted accidentally, or perhaps a virus is causing this error.
Unityplayer.dll is a Dynamic Link Library file from Payload Studios, which is a video game developer studio. So this error will occur when you're playing games like Hollow Knight. This file basically helps render the 3D effects in the games, so without it, those games do not work.
How to Fix unityplayer.dll Error?
Most DLL errors result because of the DLL file missing. Now, there are hundreds of DLL files, so it's hard to tell what exactly is causing the error. If you think the file has somehow been deleted, there are a few solutions to recovering it:
Check your Recycle Bin to see if the file unityplayer.dll is present there and if so restore it.

Alternatively, you can download the DLL file

from here

. However, make sure to download the latest version and the right version for your PC.

If the file is present on your computer, but the error still occurs, the only explanation is that it has been corrupted. The best course of action to resolve this is to run a System File Checker. Here's how you do it:
Press Windows + X and select Command Prompt (Admin)

Type sfs/scannow and press Enter
This system tool basically fixes corrupt files, so it may fix the DLL error in question. Once the scan is complete, restart your PC and launch the game. The error should ideally not appear again.
Hollow Knight Common Errors
Hollow Knight is a popular action-adventure game where you can encounter the unityplayer.dll error. It follows a knight in an eerie kingdom infested with plagues. The knight fights the insects and gains new powers as he progresses.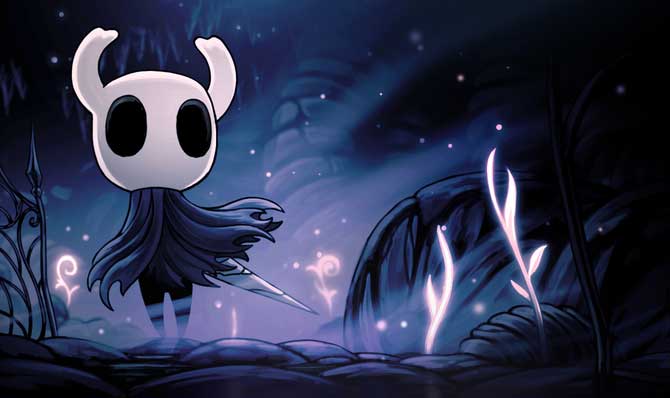 Source: https://hollowknight.fandom.com/wiki/Hollow_Knight_Wiki
The game is available for multiple platforms including Windows, macOS, Xbox One, PlayStation 4, and Nintendo Switch. However, like any other game, this game is also prone to errors. Some common problems and their solutions are:
Game Doesn't Start
If you installed Hollow Knight, and the game just doesn't launch properly, chances are you didn't have a successful installation.
You'll need to uninstall it and install it again. Make sure to disable the antivirus before downloading and installing as it could be the antivirus preventing some files in the setup from installing.
Game Keeps Crashing
The game can crash for several reasons, but you may not know the exact cause until you apply the solution. It could be anything from limited PC resources to a driver clashing. Here's what you should do:
Increase PC Resources
Open Task Manager when the game is running and see how many resources are in use.
If your PC memory and processors are at max capacity, perhaps your PC doesn't have enough resources to run the game. Try closing other programs to free up some memory and CPU cores.
Update Graphics Driver
Installing the latest driver for a graphics cards may just do the trick.
An outdated driver is the worst thing that can happen to a game and can considerably affect the performance even if the game keeps running.
Low FPS
Low FPS may be resulting from the graphics card being exhausted completely. Go in the game's graphics settings and disable anti-aliasing.
Also, reduce the settings for post-processing. This should improve the performance and raise the FPS, without compromising resolution too much.
Conclusion
You can easily resolve most errors related to Hollow Knight, especially the unityplayer.dll error. You may also face other DLL file errors, but the solutions are similar. So try to recover the file if it has been deleted or run System File Checker.