Nokia 7 plus was just launched in August this year and it already is getting a stable Android 9 Pie OTA update. This update is available on all devices since the end of September 2018 android security path. So Nokia 7 Plus users are receiving this update all across the globe. Currently, this update is available for Asian countries by the model number TA-1046. However if you still haven't got the update notification, then we have a separate OTA download ZIP file available for download. Let's learn more about the update, the changes it brings to the new Nokia 7 Plus devices and much more.
Download Nokia 7 Plus Android 9.0 Pie Stable OTA update [September 2018 WW 3.22C]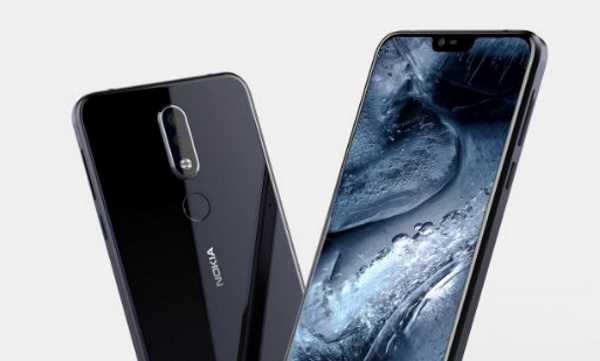 This new OTA update is based on the latest September 2018 security patch by google. Because of this new update, the firmware build number has also changed to WW 3.22C September 2018 B2N-322C-0-00WW-B01. You can also update this OTA update via a separate ZIP file manually regardless of the current software built. The update notification should roll on your devices in spite of stable build or developer preview ROM. In case you didn't get the notification, you can apply a manual update as well.
What's new in Android 9.0 Pie update for Nokia 7 Plus
Google Security Patch September 2018
Animations feels smoother
Adaptive Battery implementation
Google Pixel like round edge Notifications
Adaptive and optimized brightness levels
Navigation Gestures are enabled by default
Predictive Application Actions
Adaptive Battery power prioritization for users' most commonly used apps/services
New system navigation, settings menu, and notifications
Also read: Motorola One Power Android 9.0 Pie Beta Release Date and Update
Download Nokia 7 Plus Android 9 Pie OTA update WW 3.22C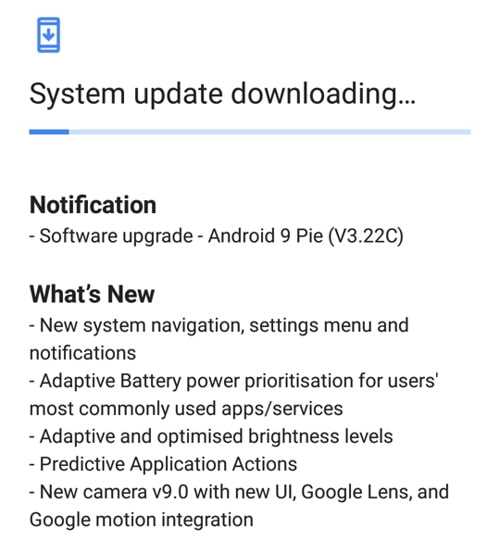 This OTA update file is only for international variant. Chinese variants of Nokia 7 Plus will soon get the update right away. Down below is the official OTA update for Nokia 7 Plus Asian version.
How to update Nokia 7 Plus to Android 9 Pie stable easily
The easiest way to update to the latest Android 9.0 is to use the inbuilt update facility in your devices. However, if you haven't received the latest update in your device then you can manually install it as well. Download the latest Nokia 7 plus android 9.0 Pie update from the links above. We will guide you to flash the zip manually to your devices.
Also read: Nokia 7 plus Waterproof and dust resistant?
Via recovery mode
First of all, download the OTA update zip file from above.
Transfer the zip file to the root directory of your internal storage.
Now, power off the device completely and press volume up key & power key simultaneously for 1o seconds. Release these buttons when you feel the device vibrates.
This key combination will enable the device recovery mode.
Here select "Apply update from SD card" option.
Now select the OTA zip file and confirm the selection.
Via phone dialer
First of all, download the OTA update zip file from above.
Transfer this file to the root of your storage.
Rename this zip file to the OTA zip name. For eg. B2N-322C-0-00WW-B01-update.zip
Then open the phone dialer and dial *#*#874#*#* to initiate the update
Wait for the update process to complete.
More stories