Google Assistant has now become a common app on mobile interfaces like smartphones and tabs. Now, the virtual assistant from Google is also going to mark its debut on Windows, macOS, and Linux. Well, Google has not officially rolled out any specific Assistant app for the PC platform. An Indian developer Melvin L. Abraham has created an unofficial app that can summon the Google Assistant app on Windows, macOS, and Linux.
In this guide, I have explained the detailed process to install and set up the app to run Google assistant on computer platforms. Keep in mind that this is an unofficial approach and may not work for everyone. Besides, the process is pretty technical but it is the same for any operating system you may use. As I use Windows OS, so I will show how to set up Google Assistant for it. Let's get down to the steps now.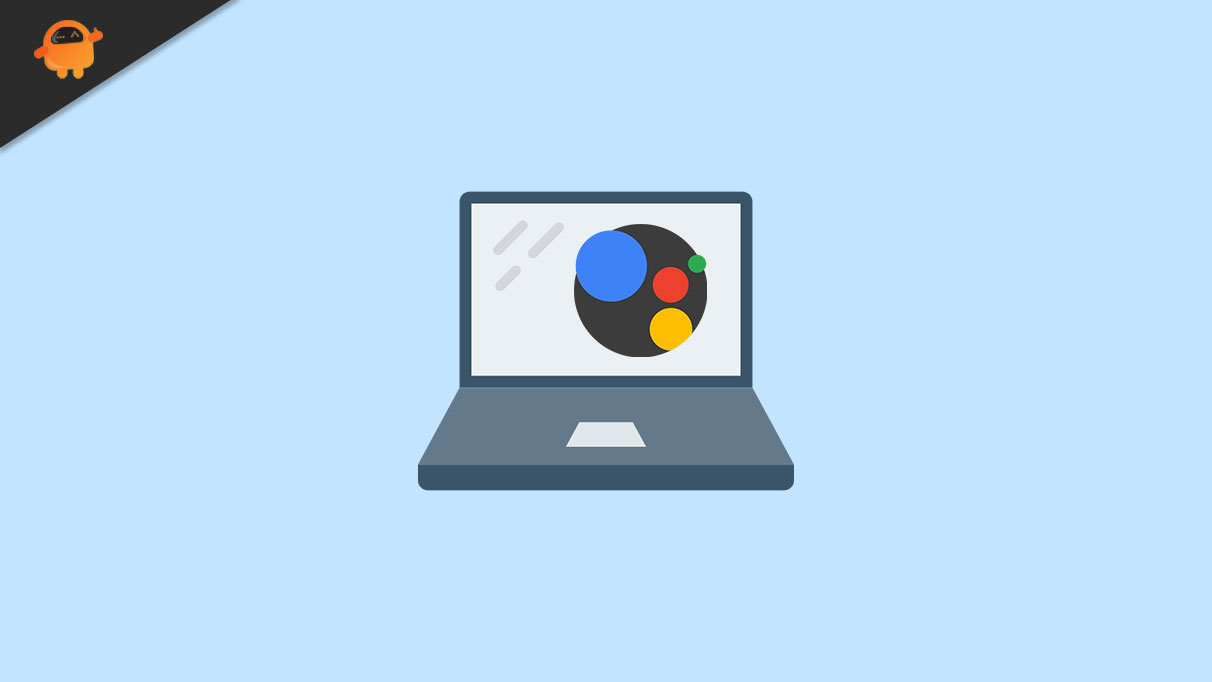 How to Use Google Assistant on Windows, macOS, and Linux
Before you get started with this guide,
Disclaimer: This is an unofficial app that is not coming from Google itself. So, be aware that it may or may not work, and if your PC and its performance get affected by it anyway, then GetDroidTips will not be responsible for it. Follow and execute the steps in this guide at your own risk.
Register Your PC
First, download the Google Assistant client from Github

Install the client [at this point nothing is going to work]
Open the Google Actions Console
Make sure to log in using your Google email
Click on New Project


Agree on the terms and conditions by clicking Yes on the pop-up dialog box
Provide a project name, country name, and click Create project


On the next page, scroll down to Are You Looking for Device Registration
Click on the option Click Here


Now click on Register Model to embed Google Assistant on your PC

Enter the product name, manufacturer name, and device type [follow the screenshot and input accordingly]

In this step, you have to click on Download Oauth 2.0 Credentials


A JSON file will be downloaded to your PC. It will be required later to use Google Assistant on Windows, macOS, and Linux.
Enable Google Assistant API for Your Device
Click on the drop-down list Select A Project to open the project that you created earlier in the previous section

Now the project that you've created previously will show up. Click on it to highlight and click Open

On the left-hand panel, click on APIs & Services


You will be redirected to another screen. Click on Enable APIS AND SERVICES


Now, in the search box type Google Assistant

The resulting Google Assistant API will show up. Click on it to select

Next, click on Enable
From the left-hand panel click on Credentials
Then on the right-side click on Configure Consent Screen


Set User Type to External and click on Create


Enter your email ID under App Information
Scroll down and enter your email ID again under Developer Information
Now, click on Save and Continue


Next, you will go to the Scopes section. Do not change anything and simply click Save and Continue
You will move to the Optional Info section.
Again, click Save and Continue
Click Add Users if you want to add multiple test users

Once done click on Save
Setting Up Google Assistant Client for Windows
Double click on the Google Assistant client you downloaded from Github at the beginning of this guide
When Google Assistant opens click on the gear icon at the top left corner to access settings

Now click Browse and select the JSON file you have downloaded previously

Keep the Saved Tokens path as it is. Do not make any changes
Once you select the file click on Save
A Pop-up will appear. Click on Automatically Set a path


Then click on Relaunch Assistant

On your browser, a new Google sign-in tab will open

Simply select the same Gmail ID that you used to create the whole setup
You will receive an authentication code that you have to paste into the Google Assistant client

Again relaunch the Google Assistant client for Windows [or for Linux or macOS if you use them]
Using the Assistant on PC
Keep in mind that you can't use voice commands on the PC version of Google Assitant. you have to manually type out your queries. For example, I asked about Bhubaneswar's temperature for Thursday 1st April, and here is the result I get.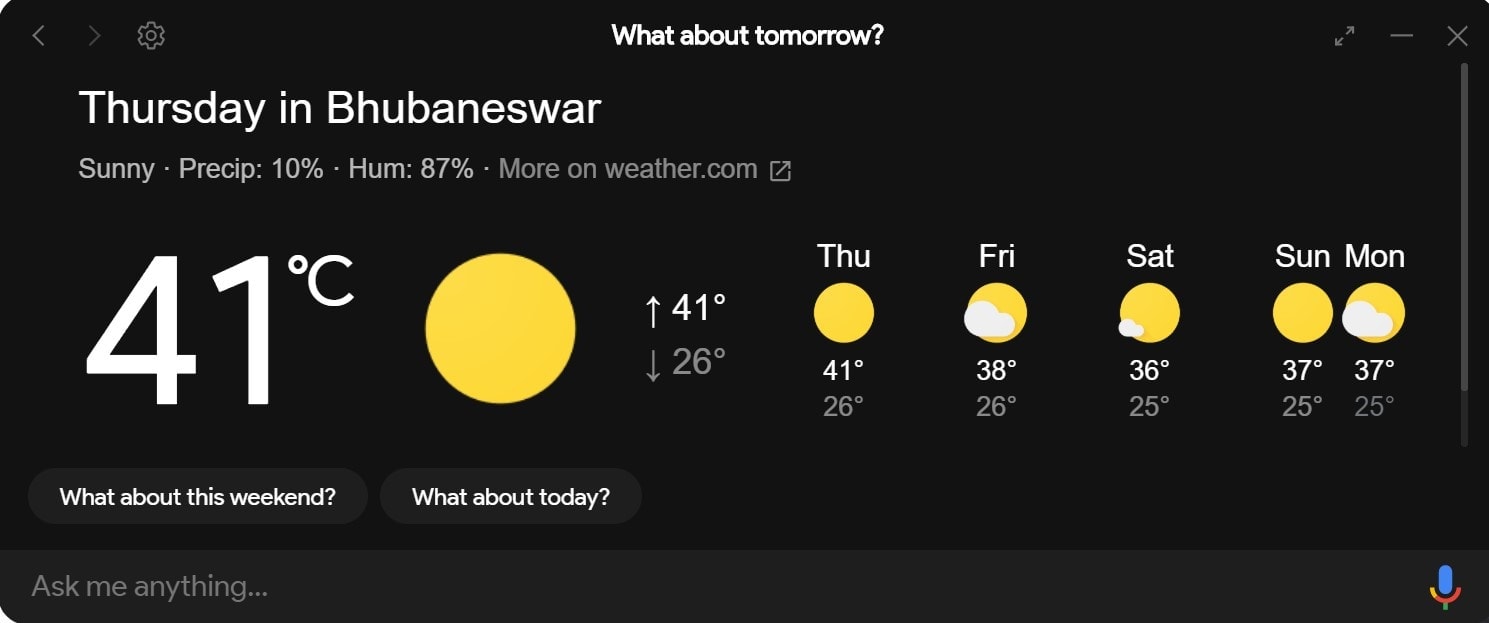 I also tried to ask Google Assistant to crack a joke and it successfully did.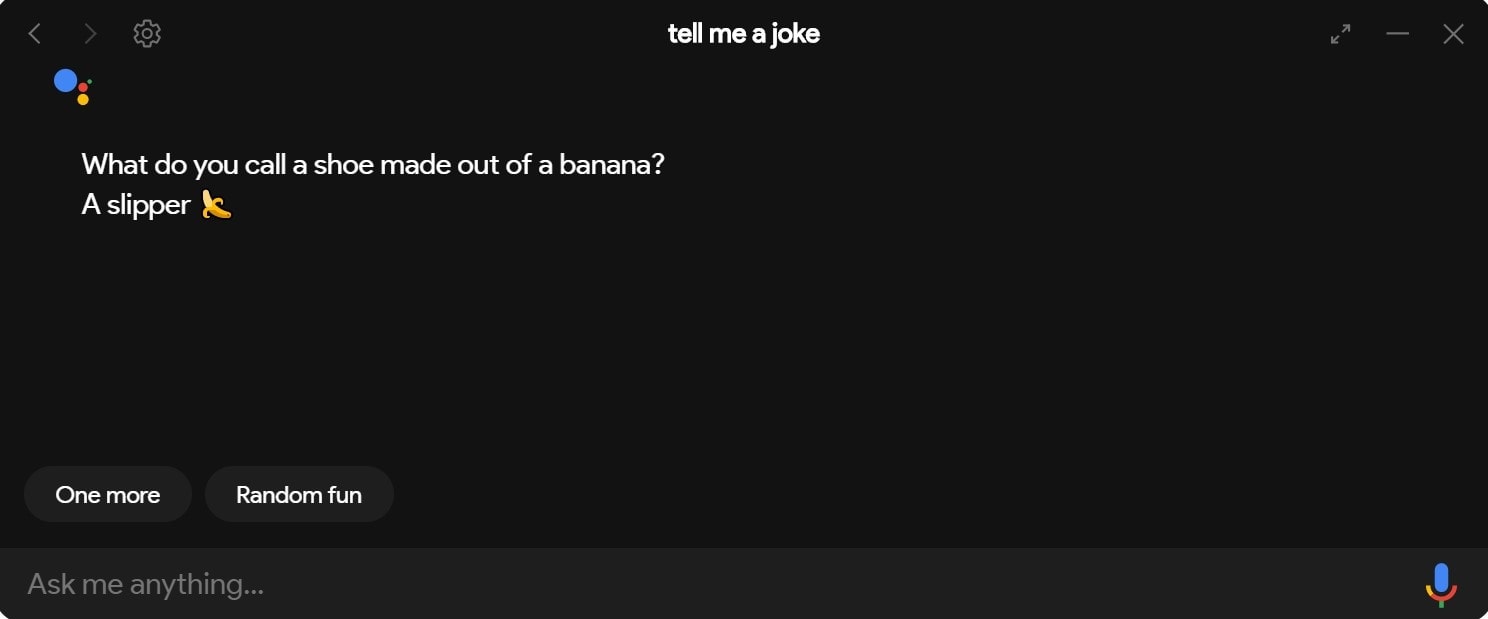 So, that's all the steps you have to follow to set up and run Google Assistant on your Windows PC, macOS, or Linux. Read all the steps carefully and you will be able to do it. If you have any doubts feel free to ask me in the comments section.