Apple Siri is a virtual assistant for Apple smart devices that are running on iOS, iPadOS, watchOS, macOS, and tvOS. Last year, Apple has introduced iOS 14 and all-new Siri improvements, user interface elements, shortcuts, etc. Meanwhile, Apple has just released iOS 14.5 that has added two new Siri voices. If you're interested, you can follow How to Use New Siri Voices in iOS 14.5 or Later on iPhone and iPad.
Well, to be very precise, the Siri system of iOS 14 or higher has improved a lot and the two new voices now offer a better variety to the users whatsoever than the previous generations. During the initial setup screen on iPhone or iPad, users will be able to select the Siri voice according to their preference which is appreciated. But if you've just installed iOS 14.5, this guide is for you.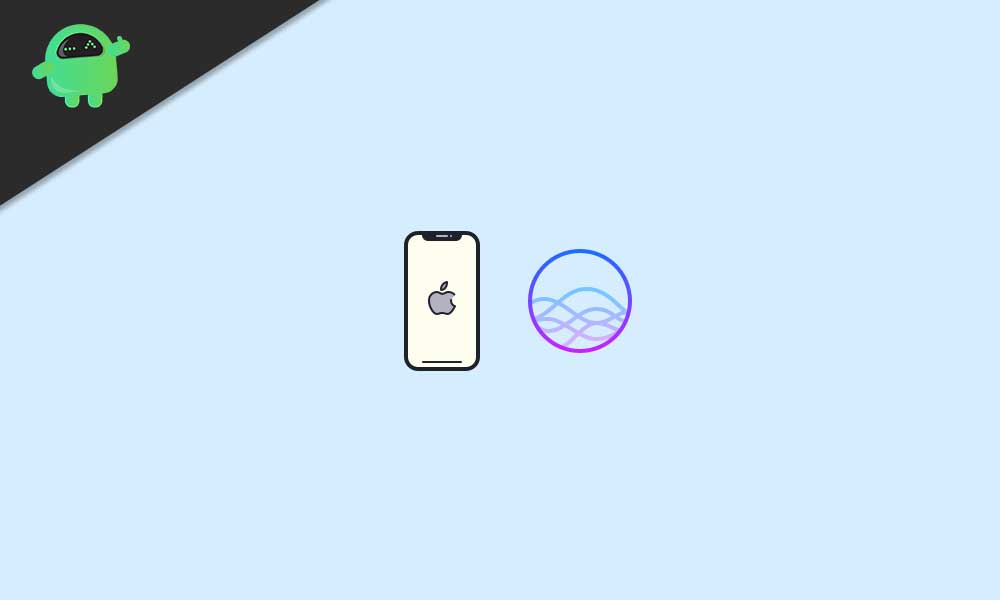 How to Use New Siri Voices in iOS 14.5 or Later | iPhone and iPad
Apple has mentioned that Siri now has more improved sound quality apart from the two new voices. Although we can't consider Apple's Siri voice assistant as a tough competitor against Google Assistant or Amazon Alexa, it looks like Siri is getting better with each & every update.
Siri becomes more impactful by Apple's Neural text to speech engine with a clearer accent. It's also worth mentioning that the two new Siri voices are currently available for the English language only. Although there is no official timeline announced yet, we'll see more language support in the upcoming days.
Now, without further ado, let's jump into the guide below.
Open the Settings app on your iPhone or iPad.
Scroll down a bit and tap on Siri & Search.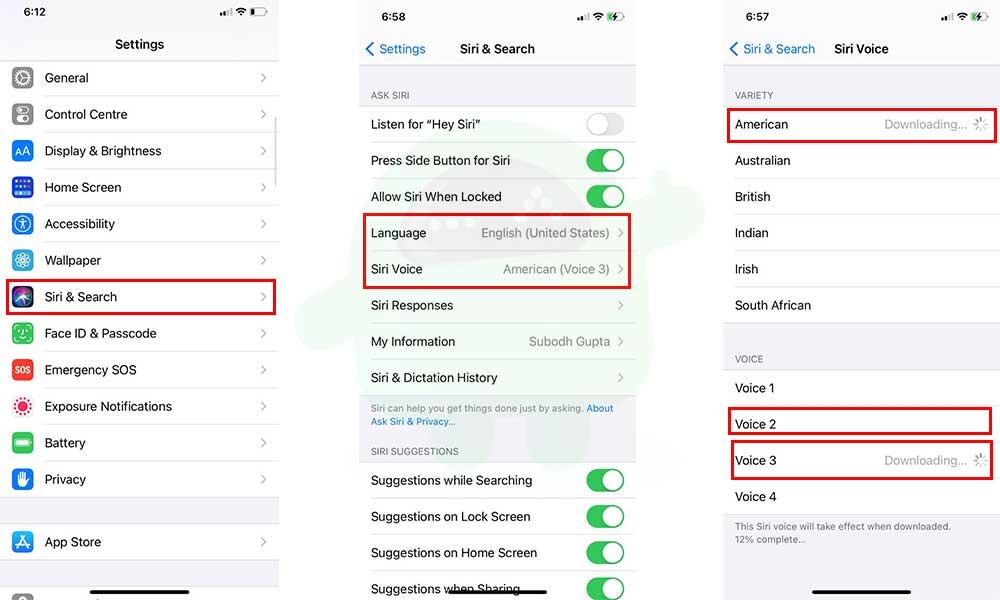 Keep in mind that the Language is selected to English (United States) for sure. [That's important right now]
Now, tap on Siri Voice from the list > Here you'll see four voices.

Voice 1: Old male voice
Voice 2: New female voice
Voice 3: New male voice
Voice 4: Old female voice
Please Note: The new Siri voice options are only available for the American English variety right now. Currently, they don't work with the other variety of languages like Indian English, British English, etc.
So, make sure to tap on Voice 2/3 and it'll start downloading the American variety.
Wait for the download to complete and restart your device once.
You're done.
Things to Remember:
If your Apple Watch is paired with your iPhone or iPad and you've changed the Apple Siri voice, it'll automatically use the same on Apple Watch too.
You can also use the new Siri voices on your Apple HomePod by upgrading to the latest beta software currently. Go to the Home app > Tap and hold the HomePod icon > Select HomePod Settings. Make sure that the English language is selected. Tap on Siri Voice and choose your preferred one.
If you're enrolled in Apple's iOS Beta program then you can automatically search for the iOS 14.5 Public Beta 6 update from Settings > General > Software Update. But if you're only using the public stable version on your iPhone then you'll have to wait until the iOS 14.5 public stable update releases.
That's it, guys. We hope this guide was helpful to you. For additional queries, you can comment below.