As the title suggests, here we'll gonna share with you the necessary details and the easy ways on how to use Switch Pro Controller with Epic Games Store games. Epic Games Store is a digital platform to buy video games for Microsoft Windows & macOS running devices. This platform is operated by Epic Games itself which has its own website and standalone launcher to download & play games.
However, it's worth mentioning that it lacks some of the simple basic yet useful features for the users or players like the support for gaming controllers. Nintendo Switch Pro Controller is one of them which doesn't work with the Epic Games Launcher properly. Luckily, there is an easy way to play all the Epic Games Store games with the Nintendo Switch Pro Controller. So, you may ask what to do? Well, let's jump into the details.
How to use Switch Pro Controller with Epic Games Store games
It seems that the Epic Games team hasn't focused on this particular aspect to date and the Switch Pro Controller officially doesn't support Epic Games Store games. However, you can simply play all of your purchased Epic Games Store games by launching from the Steam client on the PC.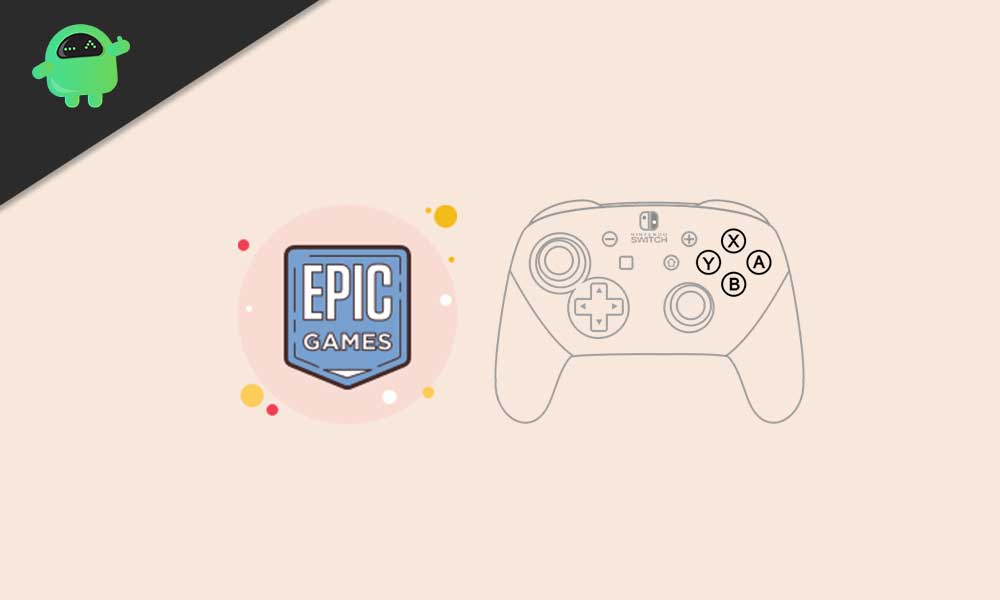 Though it sounds ridiculous or not so good idea, as a PC user and a gamer, you can easily take this advantage of Steam. We all know that Epic Games Store is a direct competitor to Valve's much popular Steam platform. Meanwhile, the Steam platform and the client are more optimized and full of features in almost every aspect. So, there is no big deal of using the Steam client apart from the Epic Games.
So, if you're already an existing user of the Steam platform and Steam client, you should know that you can easily add and play Non-Steam games on the Steam client which is really useful for the gamers. However, if you haven't used it before, just give it a try and check what is the experience you're getting by using your Nintendo Switch Pro Controller to play games via Steam.
Launch the Steam client on your PC. [For first-time users, you'll need to download the Steam client and install it on your computer]
Now, make sure to sign in to your Steam account. If not, create an account for free.
Go to the game 'Library' section of the client.
Click on 'Add A Game' from the bottom left corner.
Select 'Add a Non-Steam Game' > Click on 'Browse'.
Now, go to the location where you've installed your Epic Games Store game. [Default path should be: C:\Program Files\Epic Games\]
Look for the game file (.exe) and select it.
Next, add the game by clicking on 'Add Selected Programs'.
The game will be added to the Steam client and ready to play.
Finally, you'll need to follow some steps more to configure your Nintendo Switch Pro Controller in Steam.
Configure Controller Options
Launch the Steam client > Click on the Steam option from the top left corner.
Go to Settings > Click on Controller from the left pane.
Choose the General Controller Settings.
Turn on the 'Switch Pro Configuration support' toggle.
If required, you can also turn on the 'Use Nintendo Button Layout' toggle.
Now, close the controller settings window and click on OK.
Make sure that you've connected the controller to the PC.
You're good to go.
Additionally, both the Epic Games cloud saves and Steam in-game overlay function will work. We assume this guide was helpful to you. For further queries, you can comment below.